Cabin in the Woods…NATURE in our Writing Lives
 : God's Amazing Presence
As our readers, you might not be aware that both of us grew up loving nature most likely because as children we spent so much of our time outdoors! We now KNOW that it is also because GOD is found there in every tiny blade of grass or acorn we would throw at each other in fun. We grew up outside of Detroit, Michigan in an area called Orchard Lake, which during the 40's, 50's and 60's was "really out there in the boonies!"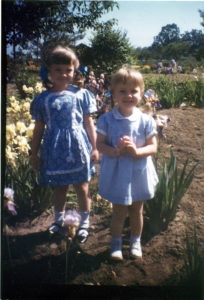 We wandered, created and explored our acre of grass, trees – big and small, flowerbeds, gardens, fruit trees, and woods. Beyond our yard beckoned more woods to explore, common property for our unique community that had it's own fire department, library, credit union, sports fields, private beach and lake for boating, store and even a co-op.
You see our parents had to agree to grow, freeze and can their own vegetables and fruit in order to qualify for this New Deal subsidized community called Westacres. We worked hard out in it, but we also played hard in nature as well! No one seemed to worry if we left the house for hours at a time! Life wasn't always easy with five children to feed and clothe. But, nature was valued and we spent every summer camping while General Motors took two weeks off to change over to the new model year. We were in style with a huge tent put into a utility trailer to bring all the pots and pans, food and even diapers hanging on a line for our youngest brother! We all have amazing memories of hikes in the woods, living outside and most always in the most remote regions of the Northern peninsula of Michigan. We were always exploring new areas of life. On Sundays we would be in the community church looking for God. The rest of our time, nature was our host. ( We were always dressed up for pictures, but usually we were in shorts and pants enjoying the dirt!)
Today, Terry still goes camping with her husband to some of those same remote areas. However, pulling a trailer with all the amenities is quite different! Marj lives in the far Northern reaches of Wisconsin for the warmest five months of the year hiking, swimming and kayaking! Coincidence? We doubt that. We found God within us as children being out in nature, we just had no idea at the time!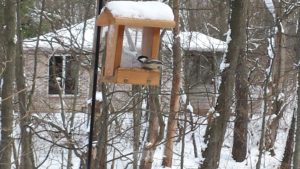 When we began to write our book, as authors there were times when we needed to RETREAT to that core of nature, God, to re-live a Near-Death Experience and a Light Experience that had changed our lives! We chose to retreat from our lives during the winter to a little cabin in the woods. It is a retreat center called GilChrist. It was rustic but comfortable, disconnected from the world with no phone, TV, or outside intrusions allowed. No cars were allowed to even drive back there. We chose two small cabins that were a nice hike away from each other, so each of us could also retreat to our inner world, wisdom that lies within! The words to describe our spiritual journey needed to be "created" just as in our childhood dreams and play. That's where all of our writing just came flowing out at amazing speed after getting quite discouraged often at our homes!
"In communion with our divine self, we can see and hear God's words…Prayer is talking to God, silence is listening for God, and intuition is God answering back to you."

The complete passage is worth re-reading. It is found on page 164 in The Light GAP: God's Amazing Presence.
How do you hear from God?
This is a small chapel in the woods meant for one or two people. We could light the fire inside and put a sign outside the door that said in use. No heat except from the fire, but it proved to stay snuggly warm from the heat of the fire! Amazing location for one with God.
You see, we both had been drawn into LIGHT, where we both found indescribable love, joy and peace. That time with God brought knowledge just flowing into our minds, bodies, and yes, our hearts! For Terry, her memories are completely crystal clear and vivid seeing her body from above and experiencing God in pure essence of love. For Marj, death was a reality because her daughter Anne was gone. But, LIGHT brought both of us searching for answers to life's very difficult questions! For both of us we have been able to now say with gratitude, thank you. Grief has been transmuted into love and Near-Death into compassion to share, because we all face huge life challenges.
We hope you will keep joining us now for our weekly BLOG that will appear on Fridays. We know how precious your time is, so we plan to make sure it will be worthwhile for you to read. They will be short and to the point! Sign up at www.thelightgap.com to receive them!
We are all connected in this amazing and complex world, let's help each other grow! We hope to hear from you as we dialogue back and forth and hear your amazing stories. Please share with us and let us know what questions you have! YOUR question might become one of our blogs. Now that we are speaking more often, there are many people who have similar questions for us, with thoughts just like yours!
Until Friday… bring light into any dark areas of our complex world by being your amazing loving and caring self!
Terry & Marj