Health & Healing
What IS Reconnective Healing?


To read the Mini-Guide written by The RECONNECTION, simply click here or on the photo of the booklet. Also, please scroll below my SERVICES offered and you will find a lot more information about Reconnective Healing. There is also a video.
SERVICE
® Reconnection Certified Sessions
…through Terry Larkin
Contact: Terry@thelightgap.com 
  1.

Reconnective Healing Sessions
              $100.00
  2.

Reconnective Healing PRACTITIONER Mentoring

     $80.00 /half hour
 3.

The RECONNECTION

$333.00
4. SPIRITUAL Mentoring SESSIONS
 $80.00/half hour
4.

Speaker and/or  Workshop Facilitator

~  TOPICS below ~  Cost Variables
Contact Terry@thelightgap.com for details 
*

Understanding Reconnective Healing
*

Spiritual Understanding through Near-Death Experiences
*

EXPANDING the View of God
*

The ART
 of Meditation
Terry is a Reconnection® Certified Healing Practitioner, Global Ambassador for The Reconnection/Teaching Team, GAA Certified Mentor for Practitioners,  Spiritual Mentor, Speaker and Workshop  Facilitator 
PAYMENT

BOOK a Reconnective Healing session! During this difficult period of time with Covid all around us, I am more than happy to facilitate a DISTANCE session with you. It's important to realize that the field of ENERGY, LIGHT and INFORMATION is all around us. Quantum Physics is helping us understand how this field exists all around each one of us, connected through the ley lines and energy centers of the earth. We are ALL connected!
Here is a link to a beautiful E-Booklet that The RECONNECTION has put out to help all of us understand how all of this works. You can download this E-Booklet to your computer.
Please keep reading below! I AM facilitating Distance Healing Sessions and I will be work with you in my home for in person healing session!   Please contact me at terry@thelightgap.com for details! 
Keep READING Below and you will also find a video that I have recorded titled My Story from NDE to Reconnective Healing   by Terry Larkin
---
Terry is offering the  a MAGNIFICENT Gift of a Reconnective Healing Session! Reconnective Healing (RH) is a pathway to self-empowerment. We all have the ability to awaken our inner healer and activate our body's natural healing ability. New science is showing us that our universe is expanding and we are able to access a new field of multi-dimensional energy! Everything is energy and through our human body we are intricately connected to this beautiful field of Light, Energy, and Information. Dr. Eric Pearl's discovery of this amazing field was discovered quite by accident almost 30 years ago now while he was working on patients as a chiropractor in a very successful practice in Los Angeles, California. His story of discovery and subsequent teaching of this work to over 100,000 world wide is astounding. You can read a story that will change your view of healing forever. It is called, The Reconnection: Heal Others, Heal Yourself.  
I have discovered through my many levels of training from The RECONNECTION® there is  complete truth in Dr. Pearl's book title. Through healing others, I have healed myself and the blessings are so beautiful! Come join my journey and allow me to open a pathway that could quite possibly change YOUR life! I am not a teacher or instructor of Reconnective Healing, I am a Certified practicing facilitator for this type of energy healing. I am happy to connect you with Dr. Pearl, Jillian Fleer and his wonderful team of teachers, if you find that path fascinating! At www.thereconnectionl.com you will find lots of great information and many opportunities that are available to you for learning.
Here is a half hour video that I have recorded explaining how and why Reconnective Healing WORKS! Click Here to watch the YouTube Video if for any reason you do not see the video below!
There is a longer description of both a Reconnective Healing Session, Distance Healing and the two day RECONNECTION below. Distance Healing is an incredible opportunity to experience the same multidimensional field of energy with the same benefits of a Reconnective Healing in person session!  Keep scrolling down!
Terry is offering Reconnective Healing Sessions described below at the Bodhi Yoga and Wellness Center in Holland, Michigan. I am temporarily offering RH sessions at my home with strict COVID precautions as well as DISTANCE Healing! Please call for details! Bodi Tree Yoga and Wellness Center is OPEN and I will soon be able to schedule sessions there!
You can contact Terry to schedule a healing …at    terry@thelightgap.com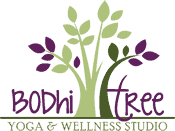 Terry held two presentations on healing to explain this newer concept that you might not be familiar to you. They were given at Bodhi Tree Yoga and Wellness Center where I practice Reconnective Healing. There was one in April and a deeper dive into the understanding in Sept. If you have a group that might be interested in this type of presentation, just give me a call and I'd be happy to schedule one that is designed specifically for your group!  Or, I am also happy to have a phone conversation with you to help answer your questions.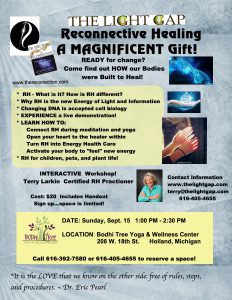 Here is a description of the presentation.
Are you wondering what Reconnective Healing  is and why it is all encompassing with other healing modalities?  Come and you will EXPERIENCE it through guided meditation as we begin and close our session together. Terry will help your group understand what Reconnective Healing is, share the information that can lead to better understanding our body's ability to connect through the energy field around us. Reconnective Healing can open a portal within you to be self empowered as you make a deeper connection to live your life in the love and peace you were meant to have. The RECONNECTION allows for re-activation of the connection to our Source of creation, God. As we create an environment for Energy Health Care in our lives we can incorporate yoga, exercise, diet, and intuitive learning about life's choices that are unique to us!
Terry will be the interactive COACH as she develops her participant's knowledge and understanding of what healing is really all about. What does that word really mean? Reconnective Healing is a language…but a session has NO words or touch. Reconnective Healing information will be merged into active participation having fun discovering the feel of the power of the energy field in and around our body. Terry will demonstrate what it is like during a Reconnective Healing Session.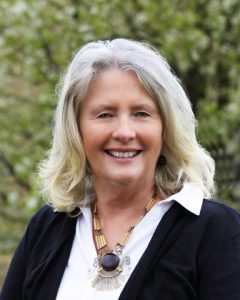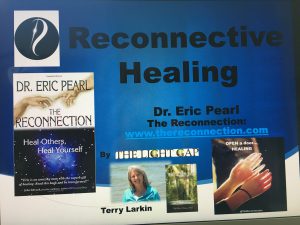 Terry has written a four part blog post series on the topic of healing including understanding of Reconnective Healing. They are available on this website. Here are links to those blogs that were written on Nov. 30, Dec. 7, Dec. 14, and Dec. 21.
Healing Series
Video of the WORKSHOP at Bodhi Tree Yoga & Wellness Studio on April 13, 2019 – RECONNECTIVE HEALING BLOG with Video
Nov. 30 – Part I ~ BACKGROUND "Experiencing God Through Healing"
Dec. 7 – Part II ~ "Science & Spirituality ~ENERGY & HEALING
Dec. 14 – Part III ~"Reconnective Healing: Energy, Light, and Information"
Dec. 21 – Part IV ~ " Healing Through CONNECTION
Reconnective Healing®Sessions
and
The Reconnection®  PAYMENT through PAY PAL

Terry  has been working with Dr. Eric Pearl along with many amazing teaching assistants for the past year completing requirements to become certified for both Reconnective Healing Sessions and the once in a life time Personal Reconnection. Reconnective Healing is a PERFECT match for everything I learned during my NDE along with 25 years of research in the field of energy healing. Email Terry at terry@thelightgap.com to schedule a Session or to ask for more information  after you have read below! For an in person Healing Session you are able to pay in cash, check or credit card payment through Square Up.
Reconnective  Healing Session: $100.00
Distance Healing Session : $80.00 – Set up ahead of time for best results! Terry is happy to do a FACE TIME call prior to this session to answer questions and "meet" you! Payment can be made through Pay Pal
The RECONNECTION is a two day session – $333.00. Must be set up ahead of time and can be paid through Pay Pal or as I am with you with Square Up…I have a card reader for this feature.
Reconnective Healing®
Reconnective Healing® is often a life-changing experience, allowing for the healing of body, mind and spirit, restoring optimal health, balance and vitality at a profound level.
​What is Reconnective Healing?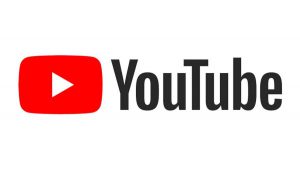 Reconnective Healing (RH) is a return to an optimal state of balance. It can be understood as the complete spectrum of frequencies that consist of energy, light and information. Reconnective Healing is a new level of healing that scientists and researchers know we now have access to. It is the forefront of what many are calling informational medicine. Feel free to click on the YouTube sign and you can hear Dr. Eric Pearl explain some of the concepts in brief. There are many YouTube videos of Dr. Eric Pearl that can be viewed. There are more direct links in our Website's Resource Section under videos.
Its first basic element is energy. Energy is everything we are made up of organically, our very essence and our actual physical body. Light is the resonance and communication within these frequencies between the universe and us. We use our hands above and around the body to access the field of energy that exists around all of our bodies. We are interacting with the frequencies of Light, Love, and Information.
The information comes through the interaction and entrainment with the energy and light. Our hands are able to feel and manipulate energy in a way that only your body knows and understands where healing needs to happen. Recognized and supported by science, including researchers affiliated with institutions such as Harvard, Yale and Stanford, this powerful approach to healing is something we all can learn. Reconnective Healing has been scientifically shown to be more than twice as effective as physical therapy in restoring range of motion. It has also been demonstrated to restructure DNA. Scientific studies are available at ReconnectiveHealing.com
Everyone's experience with Reconnective Healing is unique. Often healings are reported after just one session. It is suggested that you receive up to three Reconnective Healing sessions and then allow your experience to unfold. Healings can come in all forms. The optimal way to allow for a healing is to proceed in a state of expectancy, without specific expectations or attachment to the results.
Reconnective Healing completely transcends traditional energy healing techniques. It is neither a therapy nor a treatment, as it does not focus on symptoms. It is something much, much more. In Reconnective Healing, I do not diagnose or treat. I simply interact with the frequencies, bringing about healings that are often instantaneous and tend to be life long. The Reconnection offers a gateway or opening which accretes our evolution on many levels. So many life issues arise from our physical, emotional, and spiritual lives, we are always looking and searching for just the right answers to help us heal. Too often ( I learned from experience) we turn to the latest drug that is advertised on TV and  is going to solve all of our issues… until we hear the endless list of side effects.Working together with our medical professionals, a Reconnective Healing Session can open a "portal" to see and experience life as it was meant to be lived, in joy and love experiencing our human existence wrapped in compassion for others.
Reconnective Healing DISTANCE Session is basically using all of the same techniques and understandings provided at a distance.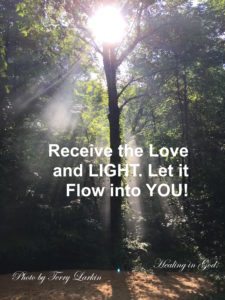 ​What Happens during a Reconnective Healing Session
Dress comfortably. You will be asked to simply lie down, fully clothed, resting comfortably face-up on a on a comfortable massage table. We ask you to close your eyes, while I access the Reconnective Healing frequencies for you. My hands do not touch your body. You just relax, close your eyes, notice and observe what you are experiencing. The best way to allow for a healing is to be in a state of expectancy rather than expectation, without any attachment to the outcome. Your time on the massage table will last about 30 minutes, followed by a short debrief of your experience, which often helps you recall and integrate more of your experience.
Now, as an experienced Practitioner, I am able to help you understand more about what happens during a Reconnective Healing Session during our conversation before the healing.  Keep reading below for more information. And feel free to contact me at terry@thelightgap.com for further information or to set up a phone conversation.
The Reconnection®
The personal Reconnection is a once in a lifetime Healing Session. It is highly recommended that a person experience at least one Reconnective Healing Session prior to choosing The Personal Reconnection. The Reconnection is an accelerated exchange of energy, light and information found in the Reconnective Healing frequencies. It is a focused formation to connect three systems: the lay lines of our planet, the meridian lines of the human body, and the universal energy grid. The Reconnection is a once-in-a-lifetime experience that ties us back into the timeless system of intelligence.  We can either slowly evolve into being re-joined and re-connected with this entire system, or we can let someone facilitate the process. The Reconnection© is always facilitated in 2 sessions, ideally on consecutive days. And ALWAYS costs $333.00. Every practitioner  is required to charge the same amount for The Reconnection©. For more information, please feel free to email me at terry@thelightgap.com and I would be very happy to send you more printed information. Or we can arrange for a phone conversation!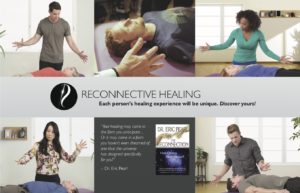 Benefits Can Include 

Clarity

More vitality

Peace of Mind

More life energy into your body and mind

Acceleration of your personal evolution
For more information on Reconnective Healing go to www.thereconnection.com 
Information: To Schedule, send an email to terry@thelightgap.com or to arrange a phone conversation
One, two or three sessions
45-60 minutes per session
May experience more than once
 Reconnective Healing Session in Person or DISTANCE – COST: $100.00
The Reconnection – 2 Days – 1 Hour Each Day – $333.00
You may want to understand what YOU can do to connect to this experience yourself! Here is a short video that Eric Pearl has put together to help you understand his Online Essentials Course and O.N.E. Experience in training! This is run from YouTube and you will find many of his videos after you listen to this one! The Reconnective Experience  Access Here 
Leading Causes of Health!
We are now offering a workshop designed to make positive changes in our ongoing quest for healthy bodies. Terry's Near- Death Experience brought a knowing that we can help heal ourselves. How in the world we can do this? Terry was faced with serious illness in recent years and began using medical meditations and energy medicine techniques. Intense research began and has continued over a period of 10 years. Using our medical professionals, we can team up together and we indeed can make a difference in our own healing. Terry shares experts she has studied intensely through research for the book, The Light GAP co-authoried with Marj Steiner. Scientists, neuroscientists, psychologists, medical scientists, physicians, and spiritual leaders will be highlighted throughout the presentation. Research is proving we indeed CAN do some pretty amazing things on behalf of our own health. God is our constant mentor. Come find out what experts telling us! Terry's healing journey is told in Chapter 6 in our book. There is so much more to SHARE! But the ultimate healing came when she began studying with Dr. Eric Pearl, Jillian Freer and many amazing and talented practitioners of Reconnective healing. I am not teaching Reconnective Healing, I am offering Reconnective Healing Sessions.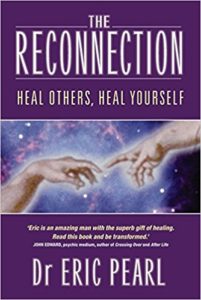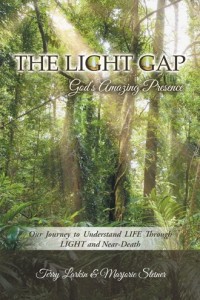 Meditation is only the beginning. Tapping into our own individual energy field and launching into our own energy field, knowing where to begin can be overwhelming. Terry is helping make this a practical everyday experience for the novice. We all need to fix or maintain our homes. Our bodies are HOME for our soul. Our health is one of our greatest treasures. Repair is possible and maintenance is a MUST! Our workshop is never a substitute for professional medical care. It's to add depth to the healing.
Come ready for very special learning. Higher dimensions of consciousness are designed to enhance the physical body. Yet the average person has no idea how to cultivate this inner healing force.
Terry will be:
Sharing the Research; visuals to easily understand brain biology and the critical heart~brain connection
Understand our vibrational field, chakras, and Universal Life FORCE than runs through our human body. Find out why it connects to your spiritual self, your soul
Meditation; beginning techniques & expanded techniques
Understand Reconnective Healing
The body's Need for Daily Maintenance – Spiritual Workout
Learn a 20 minute meditation for the purpose of healing
Add simple TOOLS to facilitate healing
Take Home: Worksheet & booklet for your 9 step plan to succeed in your own unique style- EMPOWER yourself!
"Feel Connection" among friends and know we are always connected to others through God

"LOVE is all there is", learned from my NDE in 1982, is a powerful message. Knowing that fear did not need to be part of my life changed the person I was becoming. We have the ability to heal ourselves, was also learned during my NDE. This concept took longer to absorb, understand and become part of my being. We are all connected through God. I learned and internalized this concept in the Amazon. I was learning from God's amazing beings placed in every corner of planet Earth. God's Grace facilitated my journey to understanding health using the power we have within our soul. Every human being has part of the Divine right within them." ~Terry Larkin
"Therefore I tell you, whatever you ask for in prayer, believe that you have received it and it will be yours." Mark 11:24
"LOVE is all there is. We have the ability to heal ourselves."
                                       ~ NDE knowledge given to Terry in 1982
Here is SOME of the story!
Terry and Marj are imagining a world filled with happy, healthy, loving, and peaceful people. Wow, wouldn't that be just an amazing world to live in. As we write our book and set up our website we are hoping in our humble way, to give hope to our readers. There are many others in our world with that same vision, one individual at a time CONNECTING and spreading knowledge with others in every corner of our world. The biggest questions for all of us, is how do we achieve our goals using love and compassion. When our health is wonderful and the sun seems to be shining in our lives, we love our life. Then some part of our world comes crashing down upon us, or we lose our health one way or another. The way to cope with our life challenges and still maintains health is something people all over the world have been working on since man arrived on the planet. Health is all encompassing. We need health in our bodies. Our emotional health is critical. Both of us believe our spiritual life holds a key to health, opening doors for us as humans living an earthly life in a vessel we call our body. We need health in our spiritual lives to work together with our mind and body. Our soul is guiding us in ways that we never understood years ago, even though we always had a strong belief in God. What changed in us to bring peace, better health and understanding?
Terry and Marj have long journeys to share. We both have experienced huge peaks and deep valleys in our lives. The scope of sharing our journey is daunting. Following her Near-Death Experience (NDE), Terry began a journey to understand a message shared that we could heal ourselves. The whole scope of it's meaning took years to understand. God meant for Terry to share this journey to help others, and He has been nudging her in profound ways to share now. Marj experienced LIGHT consuming her. It brought huge joy back in her life while grieving so severely she was crying 24/7. But, she experienced joy & heard a message that she was going to write a book. YES…and we are doing that now! Terry absorbed incredible knowledge during her experience in the dazzling white LIGHT that defies earthly words. But it has taken years of growing, experiencing and researching to achieve her level of understanding enough to share. Perhaps a little of her story will help.
Terry's words…
In 1982, following my NDE I was profoundly changed, but I was struggling to understand my experience. In the beginning I just assumed that "healing ourselves," meant that somewhere on earth there were medicines that would cure any of our illnesses. I do believe that is true. I also thought it meant that with enough research and learning, the medical profession would come up with cures for every disease. This is becoming reality and history is showing the tremendous progress that has been made in this field. But, I now realize that my NDE message meant so much more. Stories in our book, The Light GAP will help you understand the many experiences that shaped my current view. I will share some here to help you get a bird's eye view.
I'm going to start first with a brief history that has a good ending. I always like movies and novels with good endings, but they need lots of twists and turns for adventure.
My life had many twists and turns. Many adventures.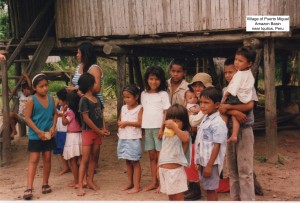 I had been part of the founding and was co-directing an organization called CET (Children's Environmental Trust). I had been teaching young children during the school year, and traveling with middle school and high school students on educational/environmental trips to Peru, Costa Rica, and Kenya since 1992.
It was during my Amazon travels in 1996 that Marjorie lost her 19 year old daughter Anne. Her LIGHT experience is so important to our story. Please read her story (OUR BOOK tab). In the summer of 1997, Terry and Marj chose to travel together to the Amazon, this time with a group of teachers invited by the Chicago Botanic Garden, organized by CET. We took the trip that Anne was to take, Terry and Marj grieving the loss together.   We knew Anne's spirit was with us. This is when our lives began to intertwine in amazing ways. We began a journey helping one another find answers. We knew in our hearts science and spirituality could NOT be separated. We learned amazing things from University professors teaching in the Amazon with our groups. We were searching for truths that put the pieces of the healing puzzle together. The spiritual key is so critical to the whole process.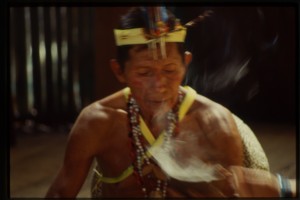 A shaman not only uses medicinal plants, but musical sounds and chants to go into a deep sub conscious state. He is considered a spiritual guide, teacher and doctor. The elders learned to use very specific plants to heal all types of illness. The word shaman actually comes from Siberia. In Amazonian culture they were called a Curandero or medicine man. But, even in the 1990's they referred to themselves as a shaman. These ancient traditions are embedded in one form or another all over our world through indigenous peoples, including our own Native American culture.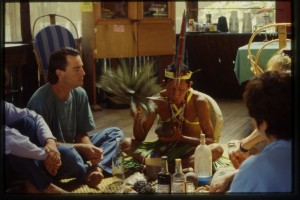 I began to grow in understanding as I traveled worldwide to experience other cultures and hear their stories and legends about healing. I began reading experts in the field of spirituality, science, psychology, neurology and medicine. Experts in all of these fields were helping me form a picture in my mind of healing. Going to the Amazon for 10 years gave me huge insights into the world of Shamanistic healing. It's only in recent years I began reading and hearing professionals who believe these ancient traditions are a very valuable resource. I learned so much from the Shamans I met.   Initially I was fascinated by all of the medicinal plants in the Amazon, as well as substances used by Shamans. I began making connections with my NDE experience as I heard their stories. Spirit was a very important, vital part of their success.
To the story of my healing…
This part of my story is like falling down a winding stone staircase in a very tall castle and landing at the bottom with thud. But here is a short view so you'll know why I need to go back and tell my story of healing. You will see that not only can we heal ourselves, but we can bring diseases to ourselves as well.
2002 – A year after Sept. 11, 2001 – CET closed and I took my last trip into the Amazon. The most profound experience since my NDE happened that year.
 Our boys (sons) were grown, marrying, and leaving home. Our youngest son served a year in Iraq. He was injured and flown to Germany. Trauma for us, but he is a success story. Changes within the school district where I had taught for 20 years, launched me into a new environment, with new "stresses." I LOVED teaching, I had great successes there. But schools in Michigan were in trouble.
I was in GREAT shape and spiritually growing in huge ways.
CRASH – 2007– My health declined at a very RAPID rate. Diagnosis ideas ran wild. Probably MS, but through a synchronistic event I found a Dr. familiar with Complex Migraines – Hemiplegic Migraines. Little known then. Mayo clinic tested my blood and helped my neurologist because they had started Complex Migrain research. My migraines started in the head and then moved into the body. They hit my chest causing heart problems and then my abdomen causing unusual bleeding, requiring a hysterectomy. Many trips into ER. Each episode brought stroke like symptoms numbing one side of my body. This caused nerve damage and weakness on one side with muscles declining rapidly. Within about 4 – 5 months my health was well…the PITS. My neurologist was amazing and worked hard to help. Upward progress was SLOW, hard work and lots of drugs were required.
I was determined to keep teaching, I loved teaching. There were times that work was not possible and I missed a lot of days. But, I began a rapid search into medical meditations. My current ones were actually helping a lot, but I needed more. My spiritual mentor was my sister Marj. She was always finding just the right book for me to read. All of us need a mentor like her!! But migraine episodes kept happening every week and sometimes 2 or 3 in a week.
 It was summer 2008. Relax, sleep, meditations, walks on the beach, sunsets…that was my life. My husband and I took many trips into nature and in the privacy of my home and camper. I tried Meditation as Medicine by Dharma Singh Khalsa, M.D. I really connected with the book. There was a CD that included music and meditations. It was amazingly helpful. I was chanting words I didn't understand (he translated them). The music, hand motions, and words were different and I thought surely my friends and family would think this was NUTS. Not Marj. As I told her, I found she had read it too! Coincidence? I think not. She suggested I try The Healing Code by Alex Lloyd, PhD, ND and Ben Johnson, MD, DO, NMD. I began to experience real results. Wow… I was using both of them, spending a lot of time. I was still having migraine episodes about every 2 weeks, progress, but I was well enough to start school.
2009- 2010 I found that I could combine the techniques in Meditation as Medicine and the Healing Code into my own unique daily practice using music that really spoke to my soul. My spiritual knowledge was growing in ways that were helping and were amazing. Dr. Wayne Dyer's books were helping me immensely.

There's a Spiritual Solution to Every Problem ,

You'll See It When You Believe It,

and

Wisdom of the Ages

were especially helpful back then. There were many authors. I had realized that in meditation I found God within myself. I was gaining strength, but we needed a change in our home.
 I experienced a huge change when I realized, and knew beyond any doubt, that we not only have a piece of God existing inside of us from birth, but that we ARE a piece of God. Inside of us there is an amazing power most people rarely tap into. I know that I did not. Wisdom has been passed down through literature as well as legends from ancient civilizations, but churches brought in their own differing interpretations causing confusion. Wisdom was inside of me? I was beginning to realize that YES, it is true, we all have that gift given to us at birth. I began to ASK God a lot of questions once I realized answers arrived in so many ways!
 I started using the techniques I was learning in meditation for other things as well. We wanted to move out of our large family home (we raised our family in). I wanted light, open spaces, a more reasonable size that was new. I needed a change. I started meditating and visualizing my husband and I in our new home space. I was visualizing Doug and I sitting at the closing on our house. Houses were not selling well at the time. I know that many would say it was only a great coincidence. But I knew by then, it was no accident that we sold our house, closed and moved into our newly built home the same day.
 2010 I retired. I began to find new authors, new music for meditation and kept reading so many authors that I'd been reading for years. But, I think one of the most significant changes in my meditation practices came when I found Dr. Wayne Dyer's Meditation CD called I AM, Wishes Fulfilled. I found the CD first, but then quickly needed to make sure I read his book by that name as well to understand it all. I FOUND what I had been searching for since 1982. Sounds that would take me back into my white light experience. After using it for about a week, I understood how to "feel" the vibrations in and around my body. I felt them before, but understanding them was thrilling. I also had learned well that ANY person has this same ability to experience healing through meditation. I'm not special because I had an NDE. But it probably did jump-start my ability to find vibrational energy. Every human being on the planet has the ability to learn these techniques. I've since found a lot of information about others who have studied and found the vibrations that can help healing! See RESOURCES.
I healed little by little. NO quick miracles like we expect as we pray, but I was using prayer as well. The more I combined everything together, the easier healing happened. Getting myself into a deep meditative state was the key, but so was the belief that I WOULD heal. It's not my mind saying, "you can heal". It's finding God's grace in a space between thoughts and helping the healing to take place. Making a connection to our supreme being through energy is critical. Shamans figured out long before modern medicine that a connection to spirit was a critical piece of healing.
2015 and I gathered the courage to tell my neurologist what I have been doing.  My neurologist has been astounded with how quickly the healing has taken place. He was very open to hear all that I had been doing; he admits there is a lot of research he hasn't had time to read. I am drug free now. I had a lot of drugs to LET GO of with my doctor's help. I now use meditation every day to help keep my body in the best shape it can be. Any of us can have a life challenging change event in a heartbeat. I'm working hard to make sure I can take on any challenge sent my way with a positive proactive practice!
 We NEED medicine at critical times, but we might not realize the harmful effects of many often prescribed medications. Modern medicine has made amazing progress and we need to listen to it all. But, I have opened my mind to new paths to health and healing! WATCH our BLOG! There are new amazing people out there!! Look up Dr. Lissa Rankin, MD in a book called Mind Over Medicine: Scientific Proof That You Can Heal Yourself.[1] You can visit Norman Shealy's website to read about the Curing Power of Energy and Spirituality, or buy any of his many books. He's an icon that started his studies back in the 60's when alternative medicine was not so popular, but he is very well respected now. He has books, CD's and articles on his website where you can learn the latest in the science that is connected with healing![2] Dr. Joe Dispenza uses neuroscience and quantum physics to show how this all happens in the brain. Watch our blog and resources, we will feature helpful authors.
Meditation is an art, but it is attainable for all people. There are many different kinds of meditation for varying purposes. Watch for our page coming soon on MEDITATION. We will include easy to use techniques for beginners and those wanting to expand their current practice. We will both share our varied practices as well as ones that we use when our life gets busier than we'd like.
Terry & Marj
Resources:
Reconnective Healing RESOURCES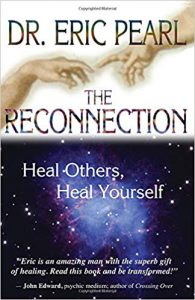 The Reconnection: Heal Others, Heal Yourself By Dr. Eric Pearl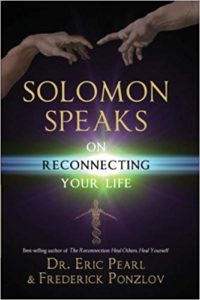 Solomon Speaks By Dr. Eric Pearl & Frederick Ponzlov
Medical Professionals
Meditation as Medicine: Activate The Power of Your Natural Healing Force
By Dharma Singh Khalsa, M. D. and Cameron Stauth – Book, Audio Book, CD set
Alexander Loyd, PhD., ND and Ben Johnson, MD, DO NMD
The Healing CODE
Beyond Willpower: From Stress to Success in 40 Days
Nick Ortner
The Tapping Solution: A Revolutionary System for Stress-Free Living
The Tapping Solution: The Revolution Starts Within – Video Production with medical professionals as speakers and presenters/ real participant's documented journeys
The Tapping Solution for Pain Relief: A Step-By-Step to reducing and Eliminating Chronic Pain
Lissa Rankin M.D.
Mind Over Medicine: Scientific Proof That You Can Heal Yourself
The Fear Cure: Cultivating Courage as Medicine for the Body, Mind and Soul
Medical Scientists
David R. Hawkins, M.D., Ph.D (More titles under Science)
Letting Go: The Pathway of Surrender
Healing and Recovery
Dr. Joe Dispenza, D.C.
Breaking the Habit of Being Yourself: How to Lose Your Mind and Create a New One
You Are the Placebo: Making Your Mind Matter
Norman Shealy, MD, Ph.D.
Energy Medicine: Practical Applications and Scientific Proof
Living Bliss: Major Discoveries Along the Holistic Path
Donna Eden with David Feinstein, Ph.D.
Energy Medicine: Balancing Your Body's Energies for Optimal Health, Joy, and Vitality
The Little Book of Energy Medicine: The Essential Guide to Balancing Your Body's Energies
The Sacred Science: 8 People, 30 Days, One Journey to Find Life, They Had to Face Death – Video Production Hosted by medical professionals with patients in Amazon, Peru diagnosed with fatal illnesses working with a shaman
Other Healing Books/Resources
You Can Heal Your Life by Louise Hay
Loving Yourself to Great Health: Thoughts & Food – The Ultimate Diet by Louise Hay
Secrets of Your Own Healing Power: Live Lecture CD given to a group of doctors – Easily understood.
by Dr. Wayne W. Dyer
Spirituality & Health Magazine – Subscription includes extra online resources
Mindful Magazine – Subscription includes extra online resources
Meditation Inspirational Small Books/Reading
 A Year of Miracles: Daily Devotions and Reflections by Marianne Williamson
10 Secrets for Success and Inner Peace by Dr. Wayne Dyer
The Magic Path of Intuition by Florence Scovel Shinn Louise Hay reproduced recently
Tao Te Ching: Translated by Jonathan Star      Tao Te Ching: Definitive Edition
Living the Wisdom of the Tao by Dr. Wayne W. Dyer
Being in Balance: 9 Principles for Creating Habits to Match Your Desires By Dr, Wayne W. Dyer
Meditation CD Suggestions:
I AM Wishes Fulfilled MEDITATION by Dr. Wayne W. Dyer and James F. Twyman
Medical Meditations   CD's by Dr. Dharma Singh Khalsa, M.D.
Meditations for Manifesting by Dr. Wayne W. Dyer
Healing Melodies by Jim Oliver
Frequencies of Gratitude by Jim Oliver
Liquid Mind VI Spirit by Chuck Wild
Chakra Meditation Music by Caroline Myss (music only with small guide inside)
*Deep Meditation for Healing by Anita Moorjani (narration)
*You Are the Placebo: Changing One Belief and Perception by Dr. Joe Dispensa
(narration)
* Guided Meditation: music with words/use to learn, then refresher is sometimes helpful
1] Dr. Lissa Rankin:   lissarankin.com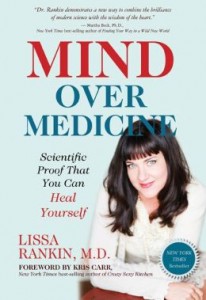 [2] Dr. Norm Shealy: normshealy.com