Growth from Within – Journeying Together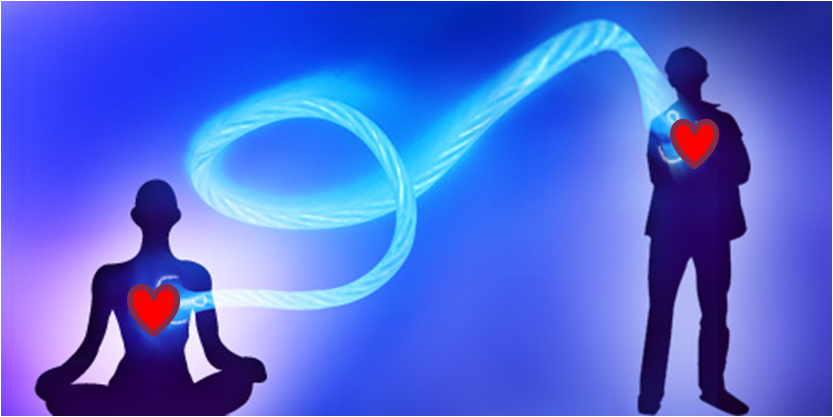 We were meant to help each other along our journeys to discover our
authentic self.  Terry and I have been doing that in our own ways our whole life.  However, there was a dramatic change when Terry was in an accident and had a near-death experience(NDE); for Marj, when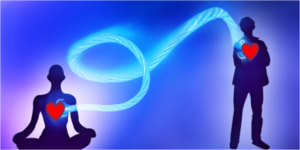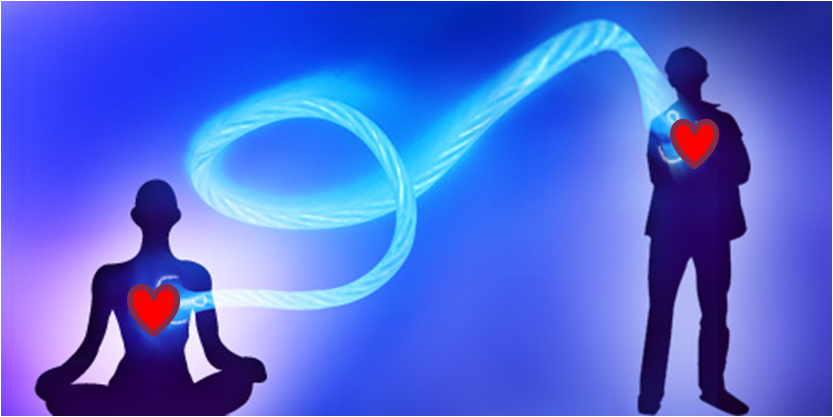 she was consumed by LIGHT a week after the death of her daughter, experiencing indescribable joy and peace at a time only tears were falling.
I just recently discovered a book that has been on our shelves unread since 2002, the sales slip was still in the book.  The title is QUANTUM CHANGE.  The authors are William Miller and Janet C' de BACA.  Miller is a clinical psychologist and Professor of Psychology and Psychiatry at the University of New Mexico and C' de BACA is a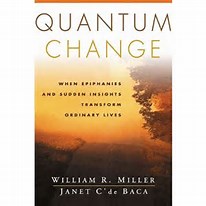 research scientist with the Behavioral Health Research Center of the Southwest in Albuquerque. The subtitle to the book defines quantum change as "when epiphanies and sudden insights transform ordinary lives."  It is an interesting read if you are interested.
They named the experience we had as quantum change.  Terry and I cannot explain the how and why of our experiences, but we can share that it caused us to change dramatically. There was no going back to what was normal before, but it took us time to figure that out. The changes are permanent and life-giving. We were so fortunate to have each other as we explored what these experiences were pointing to. We came to the point when we realized we were meant to help others along their journeys.  We began with, how can we be helpful? The result was offering presentations to those who were interested and by writing our book The Light Gap: God's Amazing Presence.  Our book went to print a year ago on October 4, 2016 (Anne's birthdate was Oct 4th!) It was released October 7, almost exactly a year ago as I write this blog!  As you can imagine, it has been a very busy year.
Our goal of helping others along their journeys has unfolded before our eyes.   Many people have contacted us with their excitement, their questions, their insights, and their descriptions of how our stories and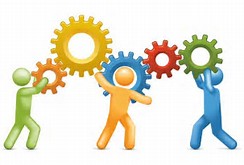 journeys have helped them along their path.  Many people we know personally, others are strangers becoming friends.  Everyone's experiences are unique. They point to the oneness of all of humanity.
With Heidi's permission, we would like to share a recent email that we received.  We changed her name, otherwise it is as written.
Terry and Marj,

I want to share with both of you the miracles I've been experiencing since reading your book.  I know it's been a while since I've written, but I have been reading your Light Gap emails and I've felt so connected to both of you through them.  Everything you say resonates with my path and my experience, and I always smile when I see a new one in my inbox, among all of the work emails!

Anyway, while I was reading your book I created a reading list for myself, based on the titles that you recommend in the book.  I don't have much time to read these days, but I make sure to always have a book in progress.  It's been amazing.  And then within those books and from the Light Gap emails, additional titles will catch my eye and I keep adding more to my list.

Secrets of the Lost Mode of Prayer by Gregg Braden – I can't thank you enough for recommending this book.  It has truly changed my life.  I learned from reading it that
I constantly have my feelings blocked.  As I go through life, as I feel threatened (which is often) I stop breathing and totally block my feelings.  I'm really good at it because hardly anyone can ever tell that I'm doing it.  And I do it with certain thoughts too.  And with the things I want to manifest!  Well, I'm working on "feeling is the prayer."  I have learned that my concerns about Greta come from guilt and fear.  And I am giving them to God.
I live with a lot of resentment.  I didn't even know it!  Braden advises that anytime you find yourself judging, or feeling hurt, to bless both the one who was hurt and the one that did the hurting.  I CANNOT BELIEVE the difference this has made in my life.  First of all, it's as if I hadn't been noticing the negative feelings that I was experiencing and projecting, and since I've started blessing others, multiple times a day, it has created an incredible lightness and happiness for me. I am forever grateful.
Deepak Chopra's Spiritual Solutions – I was actually looking for Wayne Dyer's "There's a Spiritual Solution to Every Problem."  I read this book, it's good, but nothing like Gregg Braden's or Wayne Dyer's books.  Listening to Wayne Dyer on the podcast and reading his words, I can tell he's truly inspired, I can feel it in my bones.
There's a Spiritual Solution to Every Problem by Wayne Dyer.  This book has made me conscious of how much I let my problems upset me, and how they keep me from my true self.  Time management has been a huge "problem" for me in the past, and I've used the labels of "problem," "procrastinator," "perfectionist," and many others to judge myself and tell myself that I fall short of my ideal in numerous ways.  It is an exercise in self-deceit and nothing more!!  Wayne Dyer's written voice is so committed to the divinity in everyone, it is so inspiring.
 10 Secrets to Success and Inner Peace by Wayne Dyer.  This was an absolute pleasure to read, and taught me the importance of inner peace.  I have always known that slowing down and doing yoga totally altered my experience, and made it impossible for me to be negative toward others.  But I still have failed to make time for it.  Well I am making it a priority in my life, and

Well, that's all I've read so far, it's slow going but I will keep reading!  My list is so long!

Overall my point is that my experience of myself is improving every day.  I am more self-aware and my consciousness is less cluttered.  I no longer feel overwhelmed and exhausted.  I'm so thankful.

Heidi
We have been communicating with Heidi over e-mail, but talking together and meeting evolved as we corresponded. We are totally blessed having Heidi in our lives. We want you to know and understand we are very willing to communicate with any of you about specific questions, difficulties or celebrations! Feedback is very valuable to us as we continue our work.
Feel free to contact us!