A GIFT for the World!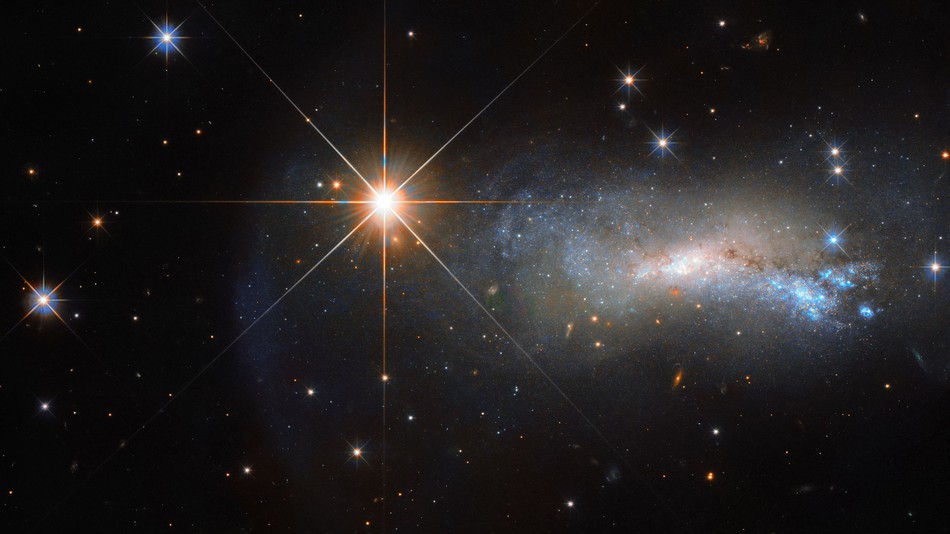 "Earth is crammed with heaven, And every common bush afire with God: But only he who sees takes off his shoes!"

~ Elizabeth Barrett Browning
Christians across our planet are preparing again to re-visit a baby's birth in Bethlehem many centuries ago. A humble birth, not unlike many births in some of our third world countries today.  There was a new message arriving in a very troubled world back then. Did people expect it was going to be full of JOY, HOPE, PEACE, and most importantly LOVE?
Regardless of the turmoil over debated dogmas in  the many varied religions of today, we can ALL celebrate the birth of a tiny baby who changed the world! For indeed the passing of centuries have helped all of us today find the Divine Presence that exists in every human being occupying the planet. There are many today who doubt that the Divine can actually exist inside some of our world's most troubled souls that have brought heart-ache to all of our lives. But, Jesus gave us a very powerful message as he welcomed ALL into his life and sent forgiveness to those who hurt Him the most. That is a powerful message for us today.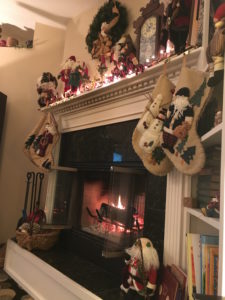 Many people are taking time out of their busy holiday daily routines to gather with friends for parties, relax by their cozy fireplaces with family, go to holiday concerts full of beautiful music, and enjoy words of excitement in the voices of loved ones. Many of us have wonderful memories of Christmas' past and probably most of us have at least a few Christmas' where there was discord, tumult or grief. Emotions play a very POWERFUL role in our lives, especially during Holiday times. And as we have discussed in the past, emotions can surface at any moment in our lives and we don't always understand where or why they surfaced. Our bodies remember because emotions get stored in our body memory whether we are aware of them or not. I'm always amazed as brain biologists remind us that our subconscious mind occupies 80% of the space in our brain. Sometimes we get little "snippets" of memory that flash in our minds ever so briefly, and we even wonder if we are remembering correctly. Physiologists tell us that the majority of people have distorted their childhood memories into ones that are more congruent with what we'd like them to be.  The brain is certainly fascinating and I'm always excited as new information is uncovered every year by the medical field. But, the reality is that our emotions do surface during our celebrations.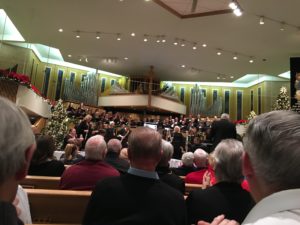 During this season , like many of you, I am having both wonderful events and tragic ones as well. I lost a teacher friend just last week to brain cancer and while I am saddened by the loss of an amazing man, I grieve for his two young children and wife who's memories of Christmas will never be the same again. And in the very same week, both Marj and I were treated to the most amazing holiday concert where our very talented brother, Bill, and his wife Norma sing in the Holland Chorale. They were accompanied by the West Michigan Flute Orchestra which boasts 40 members ALL playing flutes of every size imaginable. For some of them, the player has to stand up to play because the flute is so big! I am a flute player, and I had NO idea that so my varieties of flutes existed! As I sat there listening to this amazing combined sound, my mind thought of how at the time of Jesus' birth there were types of flutes. But, they were made out of wood and very different versions of what we have today. Flutes made in every musical range out of wood, silver, and even gold were playing together to create an amazing sound.
How our  WORLD has changed in that time! People of every color, nationality, and religious persuasions are all mixed together in our modern society. And what a BEAUTIFUL sound has resulted. It's the sound of more and more of us accepting each other without regard to any of those divisions that have kept us apart in the past!
Oh, I know, all humanity is not there yet. But, we as human beings, are well on our way to making the most beautiful orchestral sound we can imagine yet! And all of you are a thread of that beautiful tapestry we call our universe.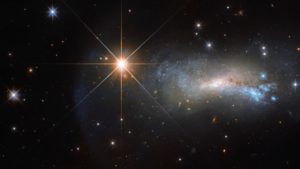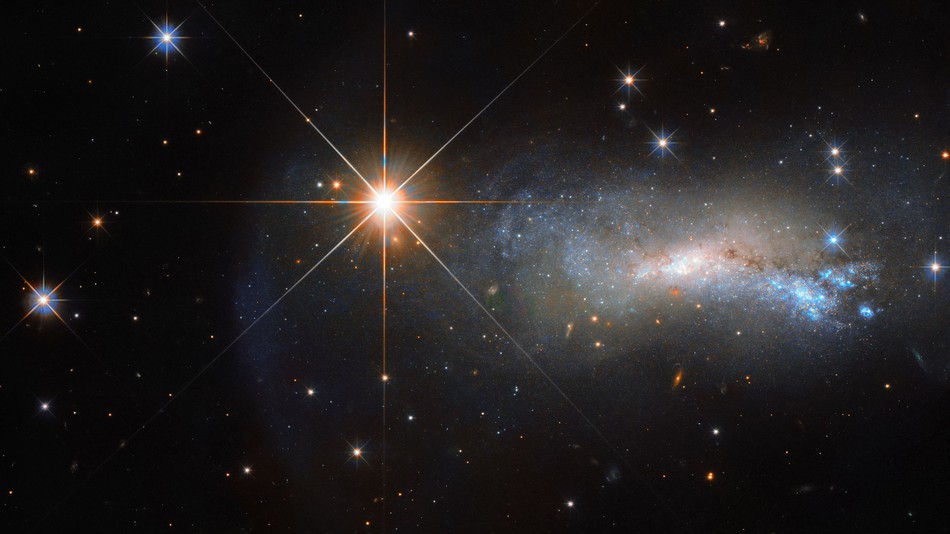 You are the beautiful twinkling lights around that one big beautiful star in this picture! Vibrations of music, vibrations of laughter, vibrations of love are powerful forces for change in our world.
Recently a memory came flashing to me from my Near Death Experience. While I was moving among cloud like formations being enveloped in luminescent white light, I was experiencing some amazing color and beautiful chime, humming types of sounds. These were incredible memories that I spoke of in our book, The Light GAP: God's Amazing Presence.  You might enjoy re-reading the description found on page 9. Just a few weeks ago during meditation, popping into my mind came a question, but it arrived in the form of a STATEMENT from…my angels most likely.  Were the colors I experienced in my NDE spirits I was seeing? Was I experiencing their various levels of light and hearing their celestial music? This is an emotion embedded in my body that has lasted with amazing clarity since July 16, 1982! I am still learning and growing. During this concert full of flutes and gorgeous singing I couldn't help but realize that my experience a few weeks ago was giving me another powerful message. I entered a realm of indescribable unconditional love surrounded by hosts of angels, of every kind and color imaginable!
Some day, that kind of love will exist here on earth. In the mean time, WE, humans of every type imaginable, are the gifts that God is sending us to help create such a diverse planet full of love for EVERY unique human being.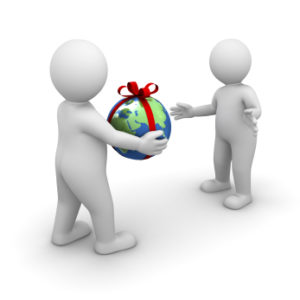 You are a GIFT! Not only a gift from God to our world, but a GIFT to each other. There was a song that the Holland Chorale sang absolutely beautifully called Night of Silence/Silent Night.     Lyrics by Daniel Kantor
"Cold are the people, winter of life,
we tremble in shadows this cold endless night.
Frozen in the snow like roses sleeping, flowers that will echo the sunrise.
Fire of hope is our only warmth. Weary, its' flame will be dying soon.
Voice in the distance, call in the night, on wind you enfold us, you speak of the light.
Gentle on the ear you whisper softly, Rumors of a dawn so embracing.
Breathless love awaits darkened souls. Soon we will know of the morning.
Spirit among us, shine like the star, our light that guides shepherds and kings from afar.
Shimmer in the sky so empty, lonely, rising in the warmth of your Son's love.
Star unknowing of night and day, Spirit we wait for your loving  Son.
Silent Night, holy night, All is Calm, all is bright…"
As you enjoy your holiday traditions, remember, that you are a gift that can bring joy, hope, peace and love to everyone you encounter! And just in case that seems a little difficult at times…remember Dr. Wayne Dyer's words written below! It has helped me many times. Go out and be a blessing to all around you this holiday season!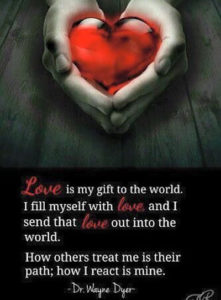 Have a WONDERFUL HOLIDAY Season with your FAMILY! We will be enjoying ours.
See you in the NEW YEAR…2018! Love to ALL   Terry & Marj