Challenging Decisions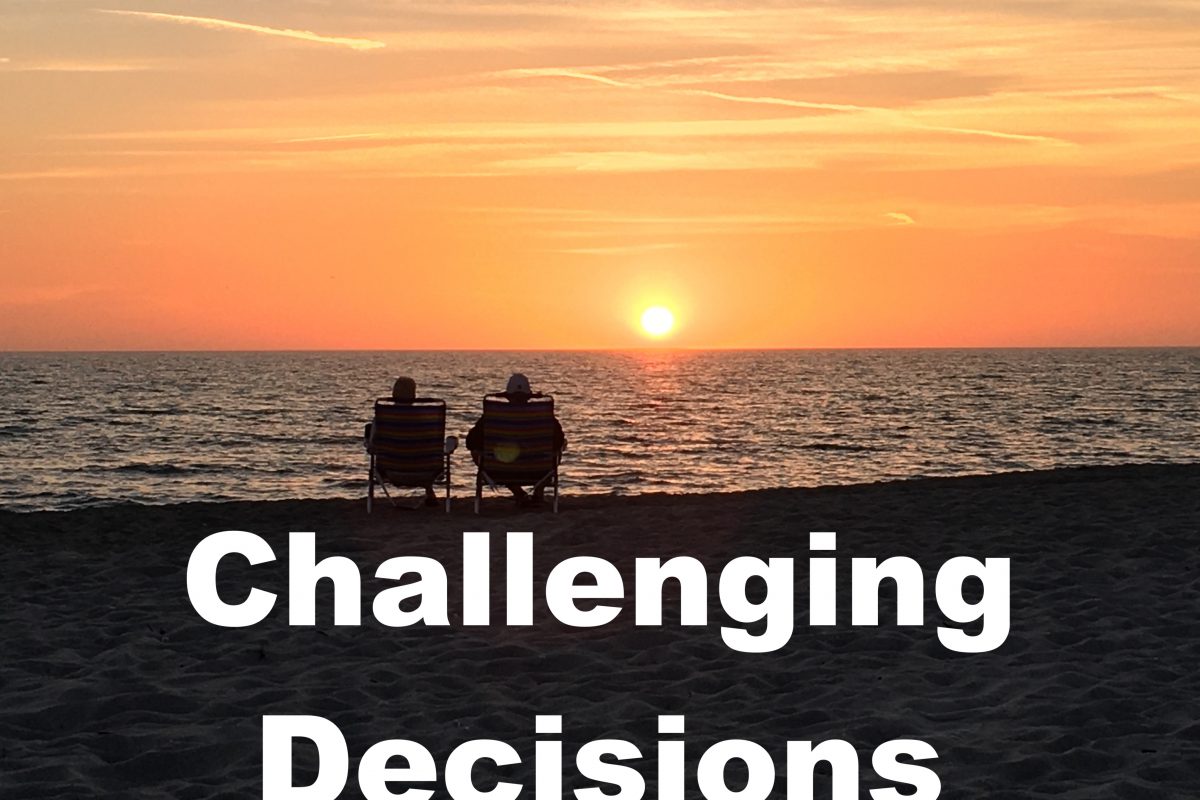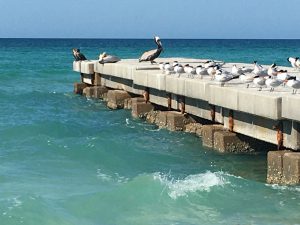 How are all of you feeling? YES, here I am still in Florida, not flying the friendly skies to Texas like I thought I would be doing this week! So…I thought I would share the love with all of you instead!
I have decided that somehow the BIRDS in my life have been talking with me and sending me some pretty interesting messages and thoughts! As we walk the beach most mornings near our "home away from home" birds have kept us busy as we watch and enjoy their presence.
I could just hear this pelican talking to this gathering of birds on the pier…"all right all of you, listen up! Being together is usually totally awesome. However, we have a dangerous virus spreading among us and you need to scatter and spend more time in small groups and with your families at home…off to the water with you!"
And of course off goes the pelican to hunt for his food! He's looking at the water with a dejected look thinking these "fish shelves" are looking pretty bare. Woe is me. He's thinking "life just doesn't seem fair, where are all my friends when I need them?!"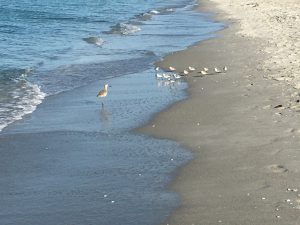 The not so little family of shorebirds is racing in and out of the water each time a wave comes charging in, with Mom watching every move. Hmm…kind of like us. Each new wave of more difficult news makes us want to join in groups and talk, not run off by ourselves! But, alas, there is no where we can gather. We have news that people we were going to be gathering with here in Florida are also reconsidering their gathering in groups or meeting us in restaurants. We are so lucky we have cell phones and Face Time for our loved ones.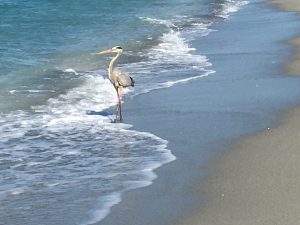 The heron just seems so relaxed and serene, taking one very smooth step at a time, a day at a time, and enjoying his life! Ah…we do have the choice to get all stressed and anxious, or just relax and enjoy the TIME we all of a sudden have! I think right now I'll enjoy the heron's philosophy about life.
I have my pile of books, writing I want to do, my health, beautiful scenery to walk for exercise,  a great place where I've set some shells in gorgeous white sand next to my candles for meditation, my QiGong DVD to help keep stress at bay, and my wonderful husband to help create gourmet meals in our "borrowed" kitchen. Just think of the money we are saving on restaurant bills!
Life is difficult right now for every single family in one way or another. Ever since writing my post last week…each day is bringing new and different challenges for all of us. Each person has unique circumstances, making decisions difficult at best!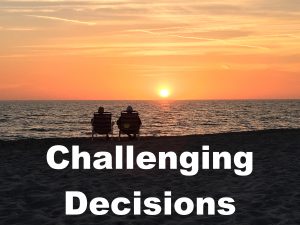 My husband Doug and I were watching a beautiful sunset a few nights ago pondering the thought that we have airline tickets to fly to San Antonio Texas to attend the tribute to Doug's brother Duane who passed on to the ever life recently.  What a challenging and difficult decision we had to make!
We have been feeling heartbroken to even THINK about not being in physical presence  for a beautiful military send off for an amazing man that lived a full life of service for our country and for every one of us. I so wanted to be there giving hugs and sharing memories through love to his amazing wife.
As we sat watching this beautiful glowing sun sink into the water.  I was listening & looking for a sign that could give me the answer that would be right for us and yet still support the family. It became obvious that there wasn't a GOOD answer. The sun went down.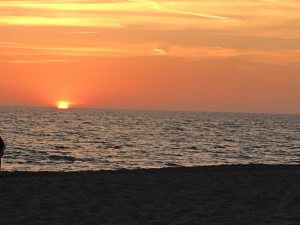 We knew the sun would be back the next morning to greet us. I remembered a comment written by a psychologist that said there is real scientific evidence that something PHYSICAL happens in our body when we take time to be totally present during a sunset or sunrise. A smile came over my face. It struck me.  He is not GONE, I know that for sure! He's just moved into another space in time and we will see him AGAIN…just like the sun! He's feeling the love in our hearts and not worrying about the presence of our bodies in Texas.
We finally realized we couldn't fly off in an airplane, sit in airports, and stay in a hotel when everyone from our state and national governments along with doctors are telling us to stay home and out of crowds. Our kids were worried for our safety and of course so many of the family also felt they needed to cancel. We held out until the very last moment… just like  the sun as it is dipping in the water. Then we went home and cancelled our plane tickets.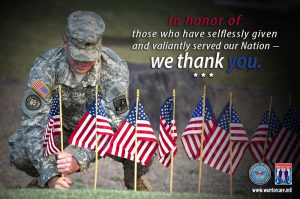 Just like the sun. We are still here…the love in our hearts never leaves and it is felt anywhere our loved ones are! Rest in peace, Duane, we love you and salute you from here for all of your selfless service to our difficult world in need of caring people like you.
So, what difficult challenges are you facing? We know you have them, and we are sending our love and prayers for all of YOU and all of our totally connected world to stay safe and warm inside your own humble abode!
We send you healing love and peace through the words in this post. AND don't forget,  I can do a Distance Reconnective  Healing for any of you from my "borrowed" home here in Florida! They are very stress reducing.
Now, as I sit, like the Hermit Crab here, protected, I'm learning to be more patient, to practice social distancing, conserve toilet paper, and think creatively…just in case! We will run out soon…
All photos taken with love by Terry Larkin at Longboat Key in Florida!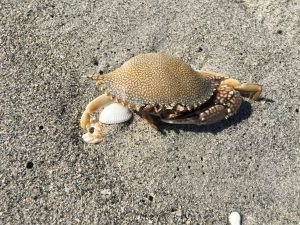 STAY SAFE ALL!