Take a Breath…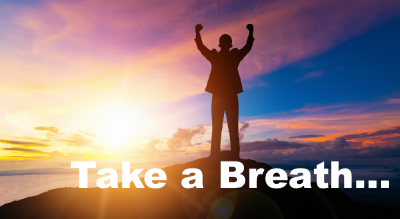 TAKE a BREATH…
Literally….take that deep breath! Make it a HAPPY smiling breath as often as you hear disturbing news about the spread of THE virus! Our country is not used to such difficult times as we are hearing all around us about the Corona Virus. Our media is helping fear direct our lives. Yet, we need to take heed. We need to use common sense practices of hand washing, and traveling seems to be a little risky for all of us.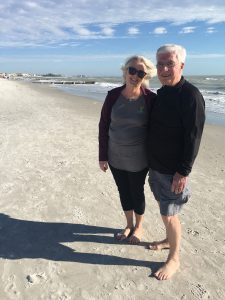 Here I am in Florida where they now have many cases and oh my, the news is sensationalizing it all. We did buy anti-bacterial wipes to use in the houses we are renting. And we are trying hard to listen mostly to NPR on what is the real truth about the virus.
I think one piece of information that is good news for all of us is that there is no evidence that the Corona Virus is transported through food. Continuing to eat well is of course one of our best defenses. It's the usual balance. We NEED to get out and exercise to keep our bodies healthy and we might need to work harder to keep stress from moving into our lives. Easier said that done, right?
Remember…meditation can help you tremendously. Along with simple mindful practices we can keep our bodies calm and happy. I know that I am practicing many of these now as we move in and around people we don't know well. It is easy to forget that our body has natural defenses against disease…any diseases. I feel so blessed to be in a warm environment where I am able to sit out on a screen porch to take in beautiful views as I meditate in the morning. Getting outside for some good healthy exercise is critical for health. Don't follow the advice to just stay at home! It's lovely right now. I hear that spring is popping up north too!
I also know that if I was in Michigan I'd be out there walking every day possible and heading to our senior center for exercise in bad weather. Here's a few photos for you to enjoy. I hope you can take in the beauty and help your body react in a totally positive way.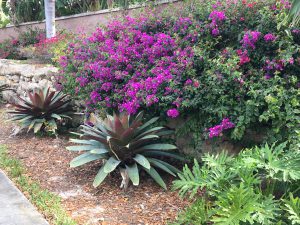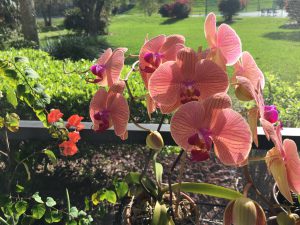 I also think it is vitally important to keep our spiritual lives in balance as well. If we are feeling out of balance in our relationship to our souls ~God, this too wears our body down. Love and laughter in our lives can help our body be the amazing beautiful vessel our soul was meant to reside in. Remember, it is through our mind that we are "creating" matter for ourselves, and that INCLUDES health! We can create health rather than "wish" we would be healthy or stay healthy. Say thank you for what you plan on. There is a huge difference between thank you than "I'd like to have."
Here are some beautiful words that have given me some amazing comfort. These are words shared by Suzanne Giesemann through her guides Sanaya in Love Beyond Words. 
I thought you might gain confidence in yourself that you have the capacity to be amazing beyond words! I hope these words will help you today…
IMAGINE INTO REALITY
"What is imagination, but the creative use of the mind. What is the world in which you exist, but the creative use of the Mind of God – of Spirit. You were born of the imagination of the Divine Mind – a thought which became an image, which took form, and then became matter. You are not separate from God.  You are part of that Divine Mind. As such, you are divine.
Use your divinity to create beauty and love. Use your divine imagination to give image to your thoughts. Imagine into reality that which you wish to see and achieve, and if you need help, call upon your guides, your angels, and your Highest Self…God. The voice you hear in response may sound like your own, but listen closely. You may think, "This is only my imagination!" But, how else could your guides, your angels, and your God speak to you?"
~Sanaya in Love Beyond Words
I will be taking next week off to attend a Memorial Service for my brother in law in San Antonio, Texas. I need to be totally present in mind, body and spirit. We'll see you in a couple weeks!
Let's help each other STAY POSITIVE…and spread our love through our caring actions all around our world as we work together to solve a world-wide problem! Remember…