Hawaii's Natural Beauty ~ SHOWCASE FOR God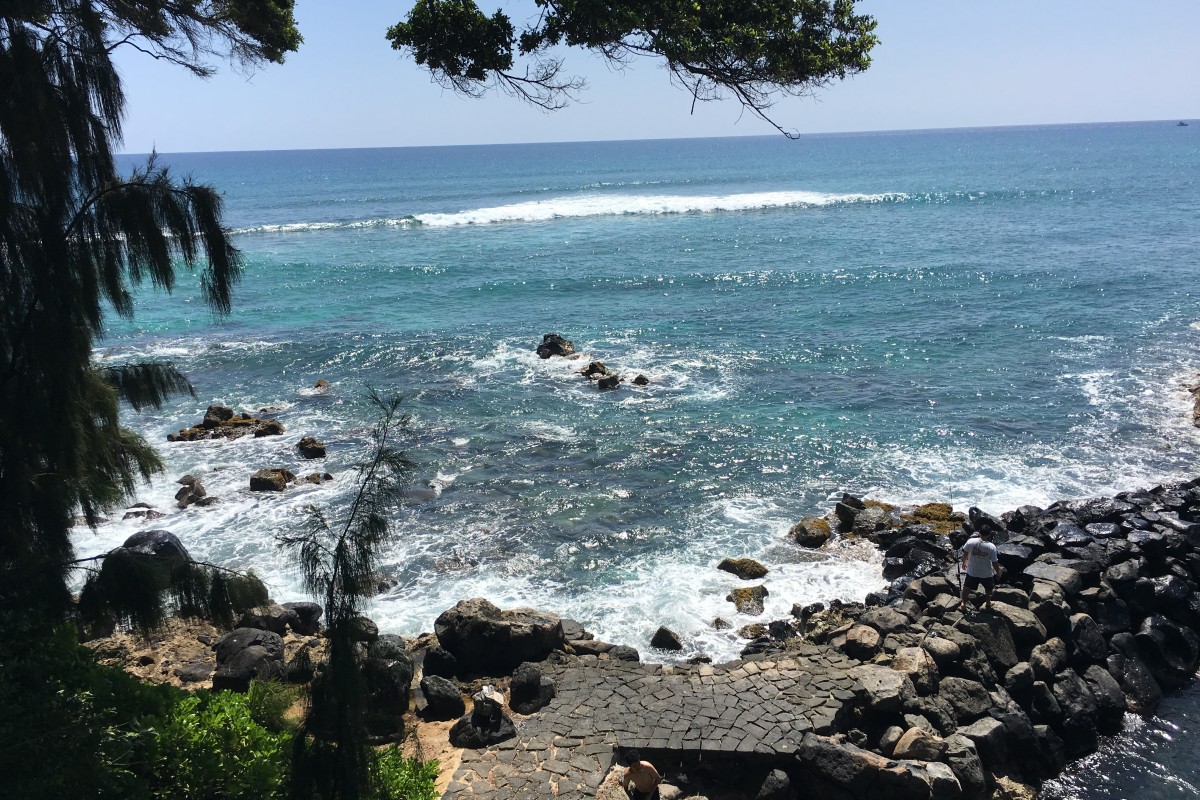 Hawaii's Natural Beauty was  the SHOWCASE for

Health & Healing Workshop
March 4, 2016
Sharing my Near-Death Experience with a group of dynamic and caring people living in the Honolulu area was an honor for me. I recounted the experience of being absorbed in God's incredible love through dazzling, all encompassing white light permeated with incredible color and sounds. God is pure LOVE and losing all fear of death has allowed me to LIVE in amazing ways. Standing by this incredible ocean, the feeling of love I experienced welled up inside of me once more. Letting it back out by sharing it with others is an incredible feeling.
Calvary By the Sea Lutheran Church
Speaking at Calvary by the Sea Lutheran Church in Honolulu, I was able to see probably one of the most spectacular views of any church I have attended. We could hear and see the ocean just beyond the green landscape. Just listening to the sounds, I could easily get lost in meditative thought, feeling and experiencing the incredible LOVE that God has for each of us as human beings.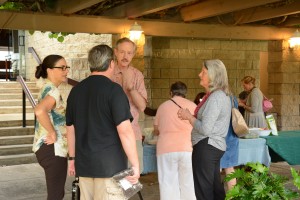 The Light Gap workshop was sponsored by an internal organization of the church Ke Ala Ola, headed by Kaui Lucas. The focus for this organization is to "Support one another living a holistically healthy life so that by God's Grace we have the strength and vitality to be a blessing to others." What a beautiful  vision, and it was a blessing for me to be part of this group.
Ke Ala Ola started with a wonderful "healthy" potluck supper. It was spectacular and delicious! What amazing food and fellowship they provided. Meeting people was a highlight of my experience. My brother Jack Ashby and his wife Mary Pat were gracious hosts, inviting many people in the community for the Health & Healing Workshop.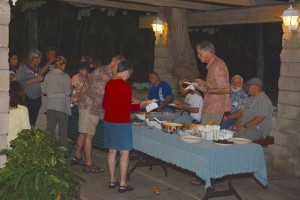 People connecting with others is a demonstration of the web of life God created for all of us. There is a universal life force that supports and orchestrates life in this incredibly intelligent system. There are no coincidences and I know I was meant to meet every one of you there!!
I am always humbled as I speak about my own failing health and how my NDE had given me knowledge about the healing process through God's amazing world. We sometimes neglect to see "our inner beauty". He created a connection ~ our inner soul with power to make a difference in our own lives. Life brings so many challenges to all of us. I shared my health challenges and emotional struggle relating to the sharing of knowledge God left me with wrapped in light. Learning together how to navigate life, understand God's gifts, and our responsibility in using them is something we can ALL work on together! My husband Doug and I were celebrating our 45th wedding anniversary while on this trip to Hawaii. We've had our life's challenges like all others, but we celebrate love, joy, and compassion for others as they live life in their own unique way.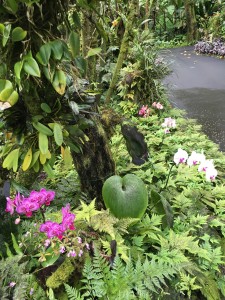 The sights in this beautiful tropical paradise remind us that God gave us a place to find HIM. An outdoor "living" place that surrounds each and every one of us, each location beautiful in it's own unique way. Earthly pleasures provide a place where we can go inside and "listen" to our soul as it remembers a love so great. There is no one RIGHT way to God, find YOUR way!
Like many places around the world, Hawaii is attempting to hold on to old traditions as they transition into modern times. Hawaiian old family farms are disappearing at a rapid rate. It was very refreshing for me to visit this "rather touristy" Macadamia Nut Farm still operating. But they were standing proud in "old ways" by honoring their ancestors who probably managed to make the business thrive through very difficult times. I loved this sign. I hope you will READ the words on it. I wonder what "tragedy and spiritual poverty" they lived through. And yet they believed it was their love of God in their lives that perhaps brought prosperity.
Click once on the sign and it will become large enough to read.
Beauty brings inner peace as we connect with God and we can find that anywhere.
As we traveled to view the volcanoes on the Big Island, I spent time reflecting about the spiritual lives of people long ago leaving messages for us in the form of petroglyphs in ancient lava rock.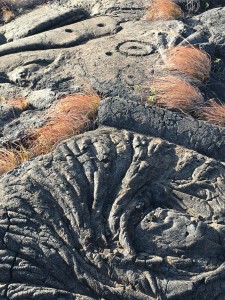 Then as we viewed more recent land looking devastated by lava flow,  I was seeing NEW life springing up in lava rock spewed by the volcano Kilauea just a few years ago.
Click once to read the story of the petroglyphs.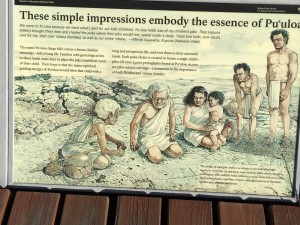 How can life take hold in this jagged hard rock? Life returns. Even in our darkest moments, life returns.