INTERVIEW…join us TOMORROW!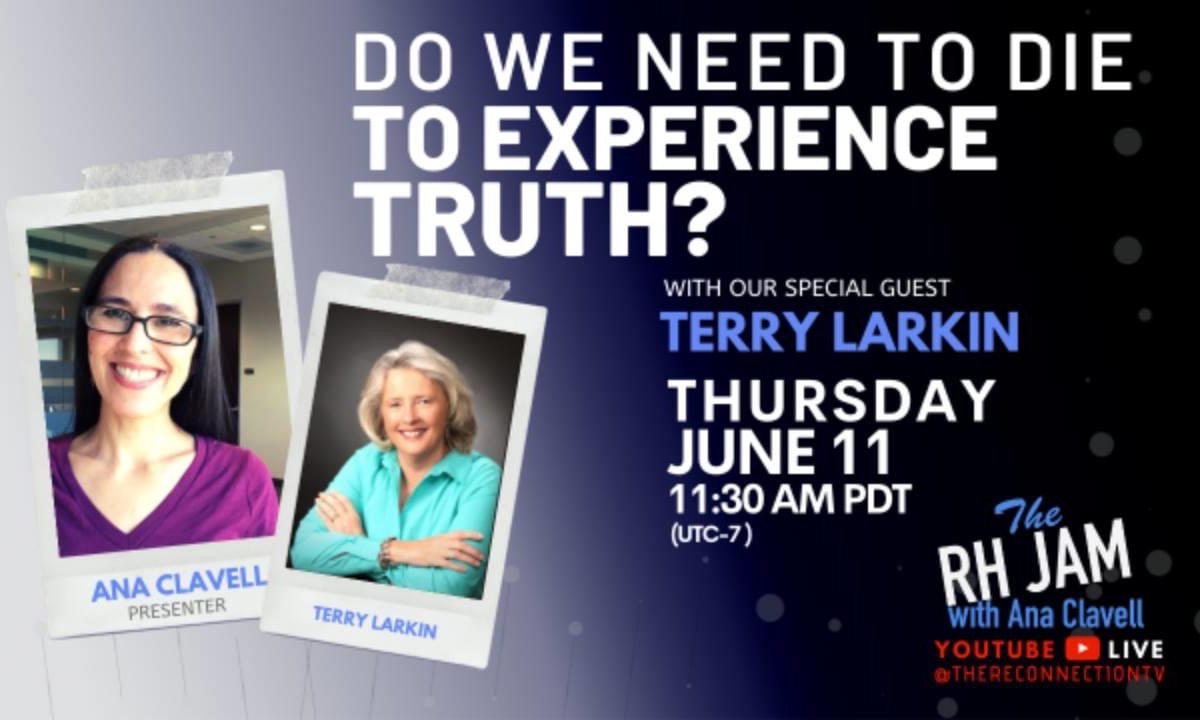 Do we need to DIE Experience Truth?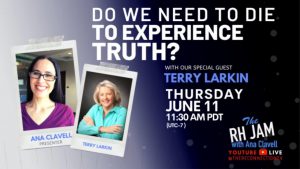 Terry is being interviewed by one of the Reconnective Healing Staff members TOMORROW… it will air on FaceBook Live and also on the Reconnective Healing YouTube channel. Anyone can join the live interaction as Terry is interviewed by Ana Clavel through what they call RH JAM! This is a live platform for interviews and information segments every Thursday.  You have likely picked up on Terry's use of the words, Reconnective Healing. So RH means Reconnective Healing.
Terry will be featuring her experiences during her NDE, highlighting the book written by both of us entitled The Light GAP: God's Amazing Presence, and helping listeners understand why her message from her NDE has brought her to understanding the frequencies of RH.
Here is a LINK so you too can tune and and enjoy hearing her journey from NDE, to writing The Light GAP, to understanding her message heard, "We have the ability to heal ourselves." Reconnective Healing has provided her platform for understanding.
Click on this link to tune in, here are the details for all of you!
This link will take you directly into the interview. It will be aired on FaceBook LIVE and on the YouTube channel for Reconnective Healing.
Tune in:
2:30 PM EST – Eastern Time Zone
1:30 PM – CST – Central Time Zone
11:30  AM – PST – Pacific Time Zone
You can still look forward to our usual post written and posted every Friday morning! We hope all of you join us!