Our STORIES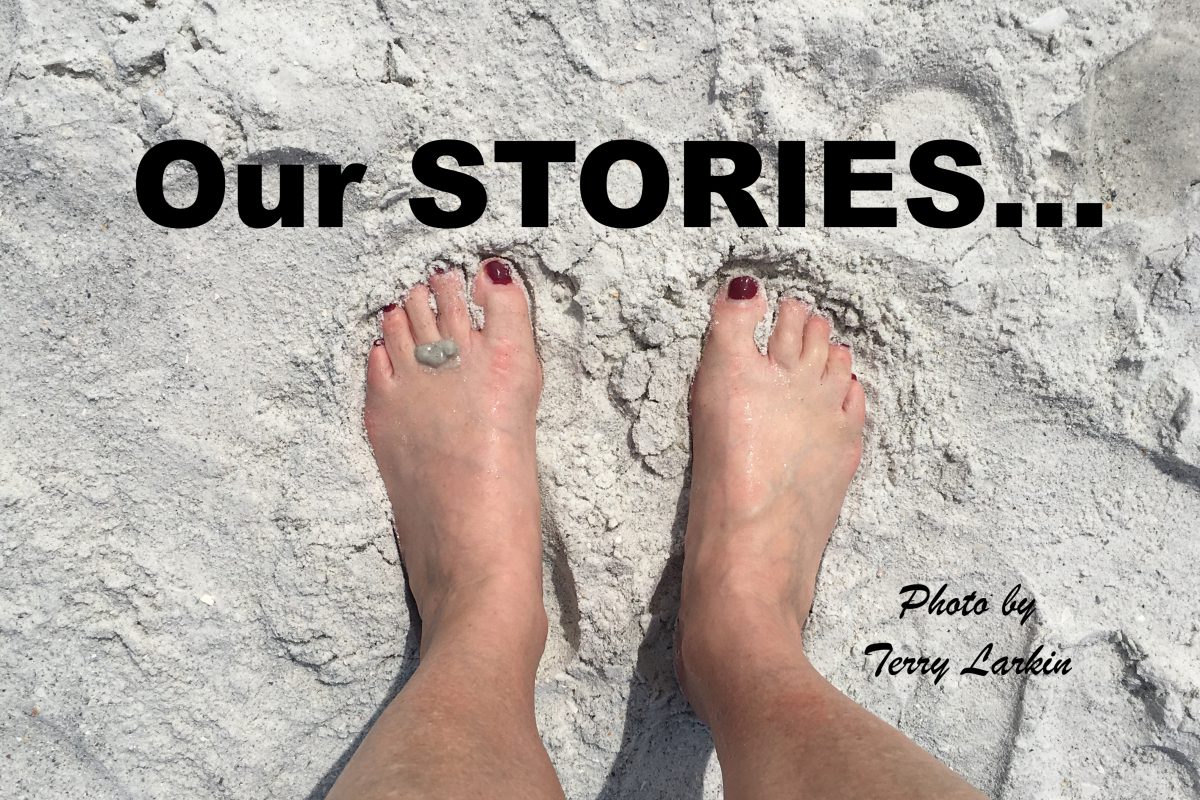 Do you have a STORY? Do you consider your LIFE a story? Do you share the STORY of you?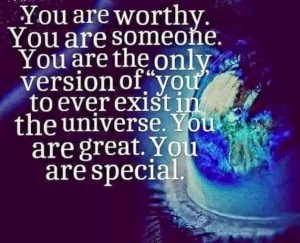 I'm realizing more and more that the stories we share with each other or DON'T share out of fear…are important ingredients into the mixture of our human life with our spiritual existence! As I begin to share my thoughts on this I am already thinking, but wait…I'm just visiting in this life! I'm a spiritual being living temporarily in this body I call Terry Larkin. So are the EXPERIENCES of my human life… the STORY?
I had a really amazing experience with people that I had no idea I would even meet. I described a little of this in last weeks post, but I have now conceptualized an experience that will REMAIN a part of the STORY of my life. I think one of the reasons this has been so powerful for me is because I've seldom simply fell into a synchronicity so beautifully designed for ME…OR maybe it was for my husband Doug, OR maybe it was for one of the people we met there! THEY told ME that too.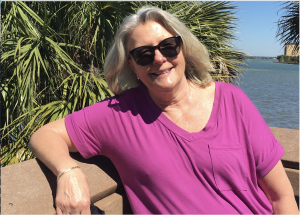 I think in the  STORY of Terry Larkin, it has always been me searching…and searching…and searching. There was always more to hear, more to learn and more I wanted to know. So the synchronicities of my life came from my searching and asking for answers. NOT this time…they fell in my lap totally unaware and not searching for a thing except a break from Michigan winter, relaxation and warmth. I know this is called FLOW…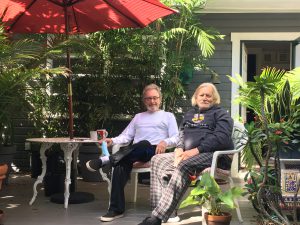 Back to our STORIES. I heard life stories from two amazing men that I will forever consider FRIENDS. They somehow KNEW and I somehow KNEW I could share my life stories with them. We ended up talking for HOURS with them over coffee each morning. We have gone to Florida for years. But, this time I would experience the flow of life designed just for me! I hope you are in that same place of AWE that I am in right now as I write. It does not matter where you are, we ARE!
The second night there they said, I think we have a book for you! They knew  about our book and I intended to give them one, but here it was… this is for YOU! Even the title was so RIGHT for me,  now in my life.
I am sharing now because this book is SO simple, SO real, and SO important. And this week was a little bit of a search for myself and simply the title brought me to awe and wonder…here was  a message for ME! He self published it.  He is so humble in life, he never promoted anything. Our conversations were so beautiful, it was like sitting and having a conversation with Deepak Chopra or Eckard Tolle!
On Friday, we again arranged coffee with our hosts in the morning because the talks were always so very special! As we sat down, Mike said, "I hope you don't mind, but I invited Addison Palmore to join us!" I had read enough of it to know how wonderful meeting this man would be for me! Another FLOW right into my life.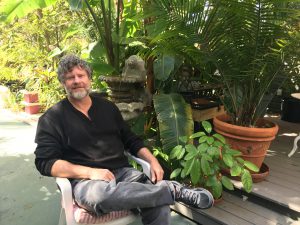 My EXPERIENCE with Addison Palmore will live in my memory for a very long time. He was helping me in ways he is likely not aware of…and yet I think he is TOO AWARE not to know! Just Be…a perfect title! And I knew it was about how to JUST BE out and about living life. Being authentic.
The five of us sat in this beautiful space for hours. I cannot describe the incredible  energy that FIVE people can generate through sharing STORIES and life. LIFE and STORIES…we stayed there the WHOLE morning! I have no idea where the time went ( oh yes, time is an illusion !) My thought of going to a beach that day dissolved…in conversations that were so full of LOVE! And yet all of us had agreed, we'll NEVER be able to describe Divine LOVE in words.
And YET…"whenever two or more are gathered in my name, I am there with you."  GOD is so powerful. Hmmm, that Bible verse has so much meaning for all of us!
STORIES…our LIFE STORY! When did you last share YOURS?
I am in AWE of life…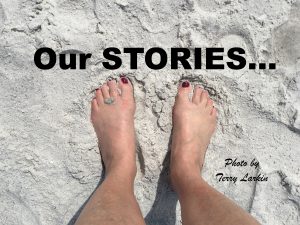 And then of course I realize in a beautiful way, it is simply a STORY etched through a blip of time. A tiny moment  in my true essence… of my soul's eternal journey.
Next week: Tuesday,March 16 is our next Light GAP Spiritual EXCHANGE Circle! We are meeting on Zoom of course. We have sent out the latest Zoom link for all who have expressed an interest! It's not too late…join us whenever you can. Simply email me  and I will send you the latest email with the zoom link.