TRUST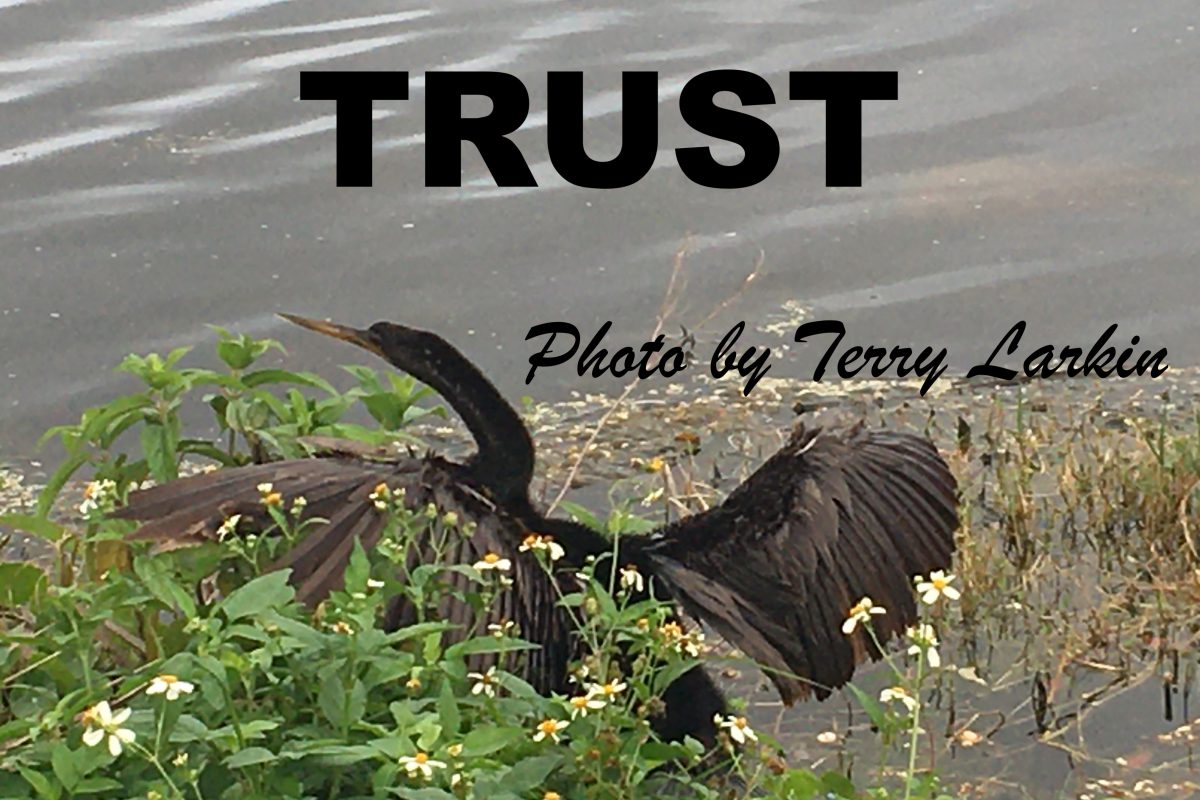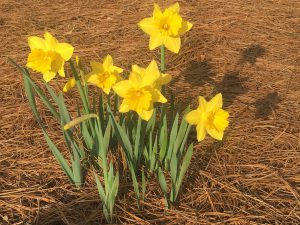 Today I'm joining you from a new place…warmer for sure as you can see by my pictures. I feel blessed to have the time in my life to be away and yet I'm NEVER away from my true home from within! I thought I'd share a little bit of spring from Atlanta, Georgia where we stopped to see our son and family to help celebrate my granddaughter's birthday. Family times are so VERY special. There was a part of TRUST that seemed to travel along with me.
Our days there were full of love  and caring for one another…and just plain FULL of activity! I decided to TRUST that I could continue in my meditation practice despite letting myself be part of every single moment. I was experimenting with myself. I thought I might share the experience with you. Perhaps you've been in similar circumstances.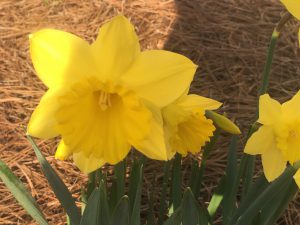 As I opened my eyes in the morning, I laid in bed and did meditation RIGHT then RIGHT away. I knew it would be short compared to my usual. I started with gratitude for my opportunity to share in the innocence of God's love that exists naturally in children. I simply laid in total silence and it was so beautiful. There is a simplicity in the opening of the pathways to God and my spiritual guides. I know I have DEVELOPED that ability over time, but it's amazing we can simply step back into that practice by engaging our heart to help our mind simply BE. There is a pathway…  listening follows in the beautiful simplicity. It's like the opening of just ONE of these gorgeous flowers to the new sun of the day.
"It is one of the most beautiful compensations of life that no man can sincerely try to help another without helping himself." ~Ralph Waldo Emerson
As I put myself into the helping role, one blessing after the other just keeps emerging! I was letting go of any expectation or control. I had only one goal, to simply enjoy each and every moment. God's grace was simply pouring through me even while I was totally engaged in what I might normally call a bit of chaos in the lives of Mom, Dad, a 6 year old and an 8 year old! Peace was simply a heartbeat away! It was like I could let my own agenda move out of the way and simply love every moment!
Let me phrase that in a new way. Spirit passes into magnificent form as me! It helps me be a better, stronger, and more loving parent and grandma! Here's another way to express it. Let God be God as me!
"May the outward and the inward man be at one." Socrates
TRUST…it was like I found a way to trust that God could simply live through me, sharing the kind of love that GOD IS and SO we ARE! I think Socrates was trying to tell us the same thing!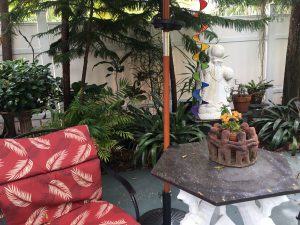 We are now in Florida residing in a very OLD but renovated cottage for this week until we move into a house we have rented. It is really a very tiny place, but so beautifully intimate. I sat here amongst this beautiful landscape, with a fountain in front of me and Buddha behind me and had the most spectacular mediation morning! I realized so beautifully that the step into meditation in a new form that I described above, is applicable to ANY of life's relationships! Not just related to family, but also with each and every person we encounter along life's path.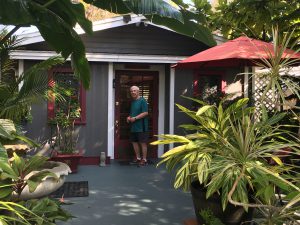 I'm sure you are very good at all this, but it is easy to slip into judgmental thoughts when we encounter a difficult person.  I think in some ways practicing this way of allowing God to simply be as ME,  helps me every single day with ALL people.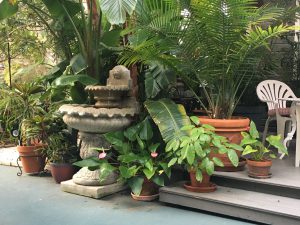 I have to tell you that I just spent several hours chatting with the owners of this cottage. They live in the main house, dating back to the 1870's, but moved to this location in the 1980's. They have been renovating it for many years in an attempt to get it back into the era in which it was built.  Doug and I had such a delightful spiritual conversation with these two men, I feel totally blessed to be in their company. Their stories were wonderful and my only wish is that Marj and all of you could have heard them too! They shared with me that so many people staying in this cottage have said, it was spiritual experience for them. I AGREE!
I had been drawn to this location when we picked it and I have learned to follow my intuition. I am so happy we did  because now I KNOW why I was drawn to this location. TRUST. Synchronicities are simply a part of life. Yet, when we learn to follow our intuition and embrace the learning, love is drawn into our lives! These experiences can be beautifully transforming in our lives.
TRUST…and let life FLOW.
It's a rather simple concept and yet it takes a lot of practice to keep it in our everyday existence. The human mind has a lot of concepts on how things ought to be! I embrace peace now and I TRUST the process! When we were out walking yesterday in a park, we saw this Cormorant within feet of us. He never moved. It was a sign for me…keep TRUSTING the flow. How have you learned to go with the flow and TRUST God? You know, that thought of LET GO and LET GOD is pretty awesome!