Winter NEWSLETTER from The Light GAP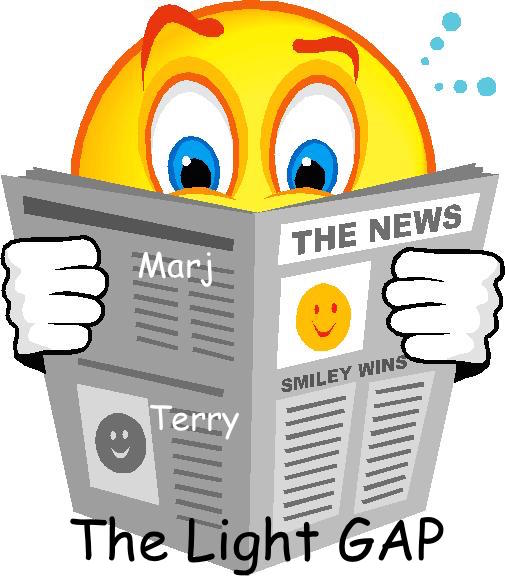 Winter  NEWSLETTER


What's HAPPENING  at the Light GAP?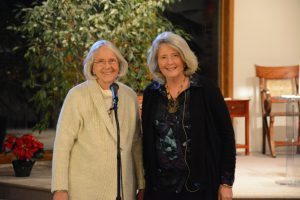 We are excited to share that both of us are still very committed to sharing some beautiful stories, amazing authors we are enjoying, and our own thoughts that always seem to emerge at very significant times in our lives. We are so grateful to Jimmy Moreno at Unity Church in Grand Rapids for the opportunity to talk and share on January 21 on a very cold and blistery January evening! Due to the weather our crowd was small, but very meaningful for all who were there. We've heard from some of you that had hoped to be there, but found the nasty weather too difficult. Our personal time with special people, before, during and after a presentation provide times for such meaningful conversations.
We especially have been enjoying  a few  small groups like book clubs or church discussion groups. We have been privileged to experience an ever widening group of expanded thinkers! There are SO MANY of you around. We do hope that if you have a group you would like to have one or both of us to be part of, please do let us know! You can always reach us initially by email and we are happy to call you if you provide a phone number for us!
NEWS from Terry Larkin and Marj Steiner
Terry
This month finds Terry excited and somewhat nervous about her newly emerging Reconnective Healing Practice. I have been offering healings  in my home and also traveling to other people's homes. I will continue to offer sessions to interested people. But I am pleased  to announce that I  will working at the Bodhi Yoga and Wellness Center in Holland, Michigan, where I  will be offering Reconnective Healing Sessions or The Reconnection to interested people at their facility. I will begin this change following my workshop that will be given at the Bodhi Tree Yoga & Wellness Center in April.
I am heading on a vacation to a little warmer climates for about a month. First we are heading Atlanta  to babysit with our two grandchildren for four days while our "kids" get away!  You will likely be reading this newsletter after we have left Atlanta and are enjoying 3 nights in the beautiful city of Savannah, GA. We will be spending time with special friends while exploring this beautiful city.  Following this, we will be off to a rented house in Venice, Florida. All of you will be in my thoughts…especially with any new snow events that happen up north!  As I relax and enjoy getting outside in Florida for exercise and fun, I will be writing too. I never know when or where all of a sudden words come flowing out that need to be written down and shared! We always meet new and interesting people along our journeys as well!
I am  offering a workshop at the Bodhi Tree Yoga &Wellness Center on Saturday, April 13 in Holland, Michigan  from 11:00 – 12:00 PM to help people discover what Reconnective Healing is all about. We will be sitting in an environment meant for sharing, hearing the science behind it all, and playing with  a few energy techniques I will have people try! The event is free and open to ANY interested people! This is not a presentation about my NDE. Instead I will be sharing my research and learning on energy healing. And I will share Dr. Eric Pearl's wisdom , incredible healing stories, and  thoughts on the  concept of healing.  Watch for a blog to come out in March with all of the details of this day's event. Perhaps some of you will decide to attend!
Marj
This month finds Marj staying home to get clutter-type work  accomplished around the house.  Jobs that get put off for too long must be addressed at some point.  For me it is my life's work sitting in file cabinets and boxes in the basement.  Yes, the clutter is organized…sort of…but it is time to let go of the many curriculum units I created when teaching, notes that I have saved from helpful classes and meaningful workshops I have attended over the years, and yes, some extra photographs and "things" that I no longer need.
Starting in March, I will be facilitating a small group opportunity for 6 weeks at our church called RESTORING WHOLENESS.  The curriculum was written by my friend Kathy McNair.  Winnetka Presbyterian Church is a test site for the RESTORING WHOLENESS curriculum, which is a part of Faith, Hope, and Good Mental Health ministry.  It was created to restore hope and strengthen faith as we experience life's challenges.  Each week we will explore one of the themes: anxiety, depression, loneliness, loss, and grief, and wholeness; experiences that we all face over our life time.  As Parker Palmer reminds us, "Wholeness does not mean perfection, it means embracing brokenness as an integral part of life."  If this opportunity sounds interesting to you, there is more information at kdmcnair@fhgmh.org.
Life is meant to be joyful and that joy is happening too.  My husband Jim and I went out to dinner and then attended the Chicago production of HAMILTON, written by Lin-Manuel Miranda.  The song "Raise a Glass to Freedom" begins the musical that tells  the story of the U.S. struggle to bring the colonies away from the rule of the British King, forming a new country united around freedom. It is an ingenious piece of work!  Just now as I was looking up how to spell the creator's name, I discovered that Jimmy Fallon, host of the Tonight Show, had an interview with Miranda, and they performed a clip from the production with cast members.  They included Jimmy Fallon and Miranda singing this particular song…only using the words Puerto Rico!
GREAT Reads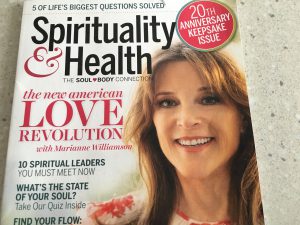 This month Terry would like to share her excitement about a magazine that I do enjoy called Spirituality and Health. I really enjoy the articles, they are always very thought stimulating. Many different opinions to read. You can order it online. Click here for information. But I also want to remind you about a book that we shared in  in the past that I have used for daily beautiful thinking for years. It is called A Year of Miracles: Daily Devotions and Reflections by Marianne Williamson. But, this past year, I put it away and have been using many other stimulating daily reading passages. So, since the start of the new year in 2019 , I decided to get it out again because I knew it would seem fresh and lovely again. I was certainly RIGHT. I love this book.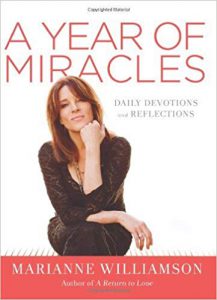 And the exciting thing is the author just happens to be running for President of the United States! Just in case you haven't heard the news, Marianne Williamson has put her name on the ballot for 2020! I heard her name mentioned on NPR recently. I've read a number of her books, like A Return to Love which is about the Principles of A Course in Miracles. She has been lecturing on the Course in Miracles for years. This is also an excellent book. I took a picture of the cover of Spirituality & Health Magazine  Keepsake Issue. I like the title, the new American LOVE Revolution!  Can we imagine? Miracles. Hmmm…food for thought, winds of change perhaps? Just knowing that someone "devoted to the concept of unconditional love" will be out in the political arena speaking is amazing! I met her and heard her speak in Arizona several years ago…she is one VERY strong woman… thank goodness! Something tells me she is going to need that strength in the coming year.
This month Marj would like to share her excitement about the book – What Your Clutter is Trying to  Tell You: Uncover the Message in the Mess and Reclaim Your Life.
 I know that there are many books about about clutter but I have found this a great book challenging me to get to the point.  She honors the clutter as a natural manifestation of your mind, body and spirit.  Spirit/Soul – that is what I have not been listening to.  Reading the book has helped me change my perspective.  The messages I am hearing are now from my soul.   What are you afraid of?  Do all of these things I am hanging onto reflect what is important to me at this time in my life?  What excites me, drives my decisions for today?  What am I dreaming about doing next?  The book has helped me ask important questions.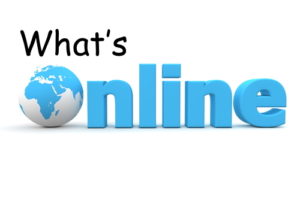 Spiritual Online World
Both of us have really enjoyed Dr. Joe Dispenza now for many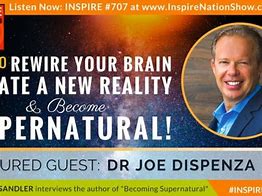 years. We heard him speak live way back when we both went to a Hay House event just as we were beginning to write our book. He has really developed into an amazing speaker and share such fabulous talks and articles. He is on Gaia as well for any of you that might already belong to Gaia. His documentaries are amazing. You can also find him on YouTube and listen to many of his talks. I love the ones that he does together with Greg Braden and Bruce Lipton. Dr. Joe, as he calls himself has such great practical advice as he explains exactly how our brain and mind operate. We spoke about him in our book, but we thought you might enjoy some of his new work. He has two different websites, but I especially enjoy his BLOG website where there are many interesting articles. We are getting his newsletters etc., but we have also been enjoying following him on Twitter. He always has such great things there. But,  get to Dr. Joe Dispenza's BLOG website, it is www.drjoedispenza.net. His other website is great too, and it is easy to navigate between the two. He has them linked. It is www.drjoedispenza.com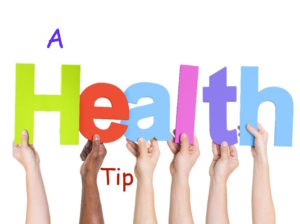 Did you know… that LAUGHTER is a very powerful antidote to stress. It has been said that humor "adds years to our life and life to our years." How spectacular is that!  I even have read that laughter can even help diabetics control their blood sugar, and reduces the risk of stroke and heart attacks.
I can remember being taught a laughter meditation by Dr. Norman Shealy. I was all excited to hear what this could be,  clicked on the video and it was simply…a man laughing! He started slow, building up to a broader laugh and was literally just making himself laugh over nothing. OK, that's the idea of meditation, clear your mind…and then laugh? I always thought I'd need SOMETHING to laugh about. So, I decided for a week I was going to try this each morning with no agenda about thinking anything "funny." Oh, my goodness, it worked! I even got myself to a great big belly laugh and it felt so good! The rather odd part was that images of people I know that are known to have a great sense of humor around me popped right into my head. Then thoughts of the people brought a smile to my face. And of course, I  needed to call them to say hello! And I realized I was activating a love response that was deep inside of me. And it was totally activated by laughter.  Isn't our human heart connected to our mind just spectacular!
"To handle yourself, use your head. To handle others, use your heart…for love as an intention flows from  the heart with a vibrational frequency of 528 hertz."
"As light is sound you can see, love is light you can feel." ~PMH Atwater