A Tribute… to LIFE!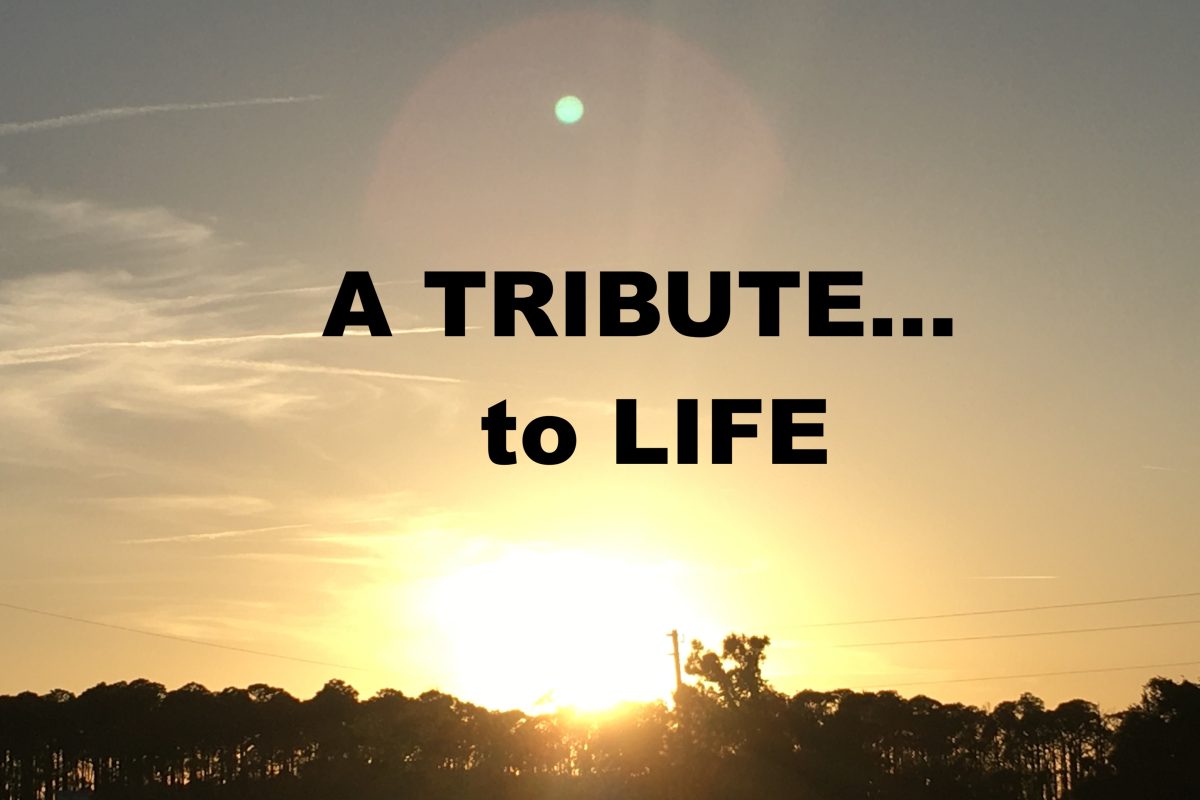 A TRIBUTE to JIM!
James N Steiner ~ BORN January 27, 1937   

Died: July 25, 2022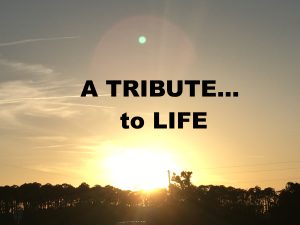 An amazing and love filled man has left this life for the LOVE filled life beyond! Heaven is blessed with an incredible soul whose light will shine on all of us. A sunrise and sunset always remind me of God's blessings of the gift of life beyond. I was blessed it showed up this morning.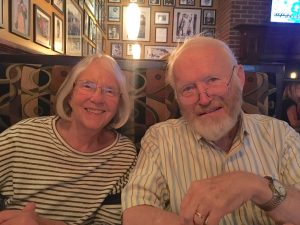 Perhaps many of you reading this post already know this news. Marj's husband, James N. Steiner died on Monday, July 25, 2022. I chose to title this tribute to the name we all know and love JIM!
This is not a new photo…but I chose it for a very SPECIAL reason! This is a photo in a restaurant where Marj & Jim, Doug and I met halfway between my home in Holland, Michigan and theirs in Northbrook, IL . This was  soon before our book was being published in 2016. We had fresh new copies, and the launch date was in a few weeks. We were ALL celebrating!
We talked of plans for book signings and shared the excitement together. The most AMAZING synchronicity is that I am here writing the day after his death and the well remembered photo showed up in my Facebook memories. A coincidence? Not on your life!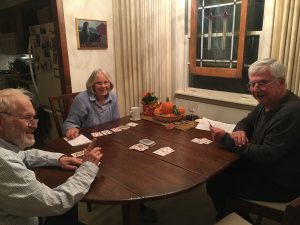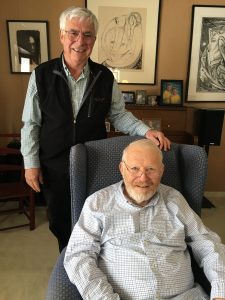 We could always find a big smile on Jim's face whenever card playing was involved! And I love this photo of Jim and my husband Doug together. They always had a knowing Marj and I would be deep in conversations for lots of hours when we arrived at their house.
One of my favorite photos of Jim is when he married our son Jacob and Amanda! He officiated in their wedding here in a church in Zeeland, Michigan. Just as Jacob swept Amanda over in a kiss…Jim laughed in the way I remember…THIS is JIM!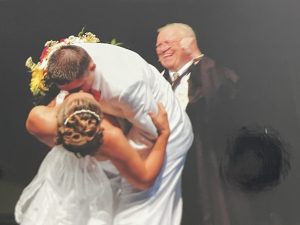 We were all together again up in Eagle River at Marj's summer home only a short week ago. My husband and  I were blessed with TIME together with both of them. This picture is a favorite when we were together…our memories will be cherished.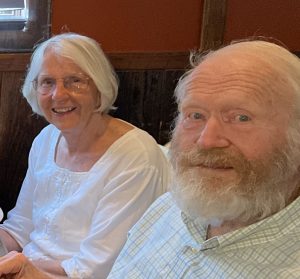 There is SO much I could share about the incredible LIFE that Jim Steiner led. Known as the "REV" working with  youth groups for 30 years in the Wilmette Presbyterian Church. He touched so MANY lives, I wouldn't know where to begin to share the stories. He was a kind and generous man that shared so much of himself with each and every person he met.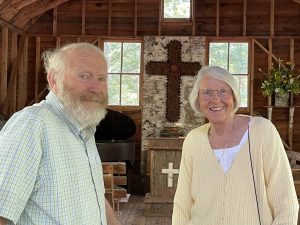 This photo was taken in the Chapel in the Pines near their summer home…a place Jim LOVED to go and take visitors along! It was peaceful being there with him for the last time, taking in God's beauty in nature during a worship service on a gorgeous day.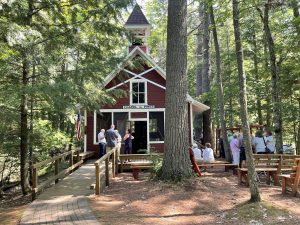 We CELEBRATE Jim's life as we hold up Marj and the whole Steiner family in our prayers full of support and love through difficult times. This photo of Jim's beautiful family was taken last summer during our family reunion in Colorado. For those of you in Chicago area, there will be a Memorial Service on Saturday, Sept. 10.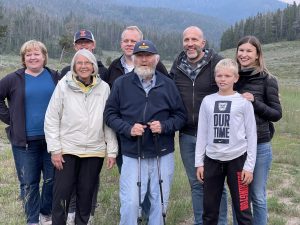 We love you and miss you Jim!
Terry