A WALK in Nature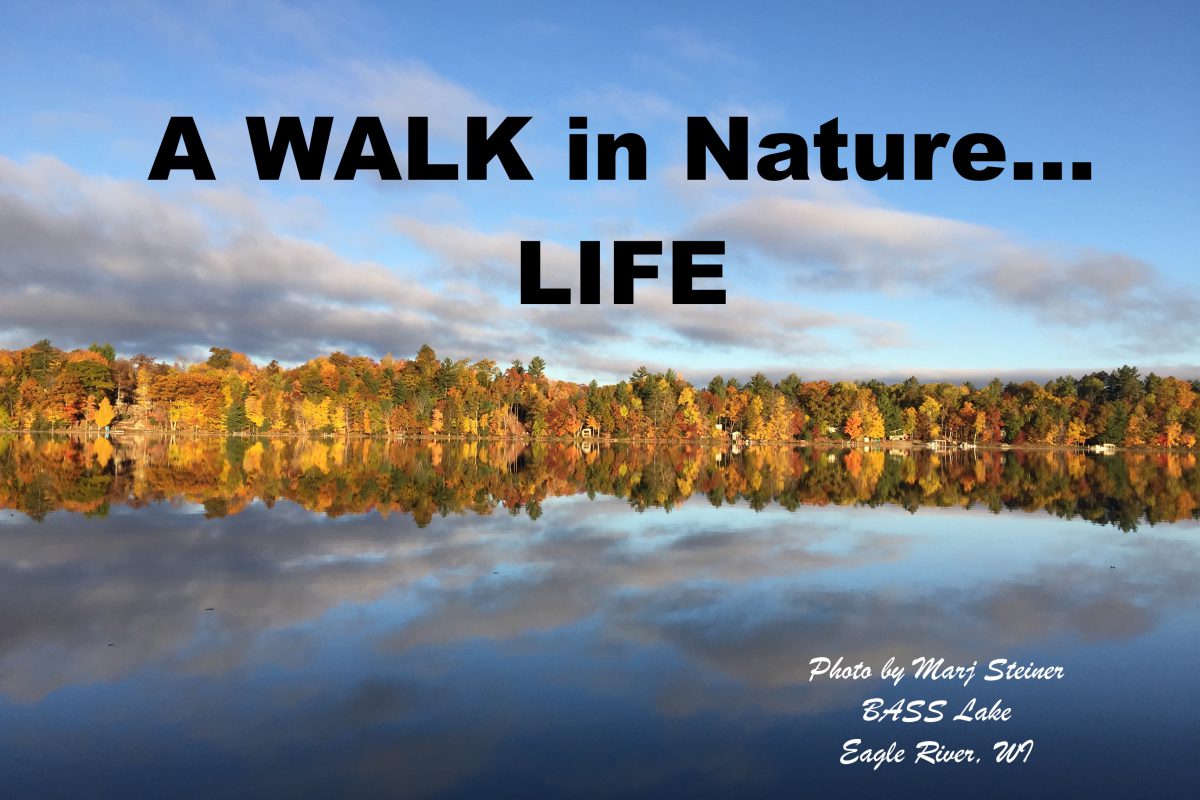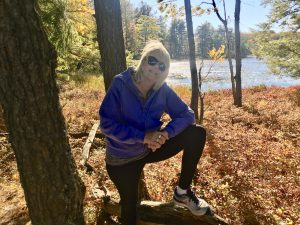 The NATURE of Thought
I am sharing my walk down a path that I took a few days ago. OR maybe it was a lifetime ago and I was with Marj…we cannot measure it by time or space. The beauty in color and nature brought thoughts of changes ahead. The experience brought LIFE into LOVE living itself during an everyday moment. Change is as inevitable as life itself.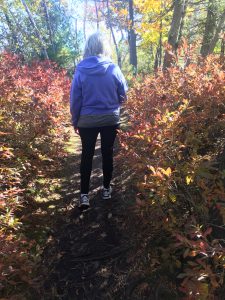 Thought led us through emotions and fears to help us LET GO of the illusion of separation. I am ONE with God and ONE with all. So here's a thought to ponder…am I with Marj? I am in Ludington, MI in these photos and Marj is in Eagle River, Wisconsin. Are WE one? Absolutely.  As we proceeded in thought,  we uncovered the GREATNESS of ourselves in every human being we encountered, letting judgment simply melt away. Each step as we gazed at a color we allowed ourselves to smile and use words to practice remembering… we are NOT our thoughts, but I AM, is the awareness of them.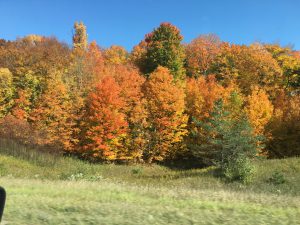 Yellows…Be REAL
Browns…Be GROUNDED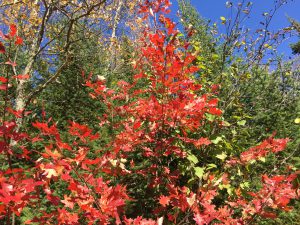 Reds…BE CONNECTED in LOVE
Greens…BE NOURISHED
Oranges…BE The OBSERVER…of  thoughts.
Deep Purples…LET GO!
Blues…BE in the FLOW!
White…I AM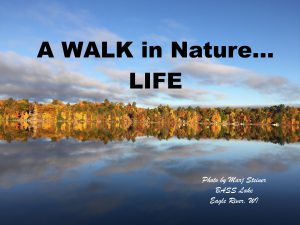 As we came close to some very intense beautiful colors, we realized there was a shift in the intensity of the energy around our bodies. The sound of yellow was in harmony, the smell of red was delicious, and the mirror in the water was reflecting LIFE back to us. Our hearts felt the connection in green so intensely we  could feel that spirit driven part of us  magnified in the image. We were no longer mind driven…we were accessing that part of us that is spirit driven. IT simply IS.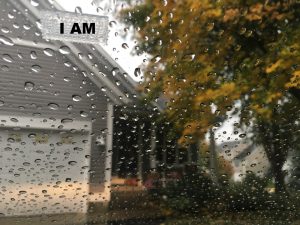 A KNOWING captured my heart! When change greets me at my doorstep in the form of the "clouds" or "rain" of life, I AM ready!
I AM real
I AM grounded
I AM connected in love
I AM nourished
I AM the observer of my thoughts
I LET GO and know…
 I AM.
We send you LOVE to be in YOUR FLOW as you enter the season of change!
LOVE from Michigan and Wisconsin~ Terry & Marj