OPPORTUNITY January 21, 2019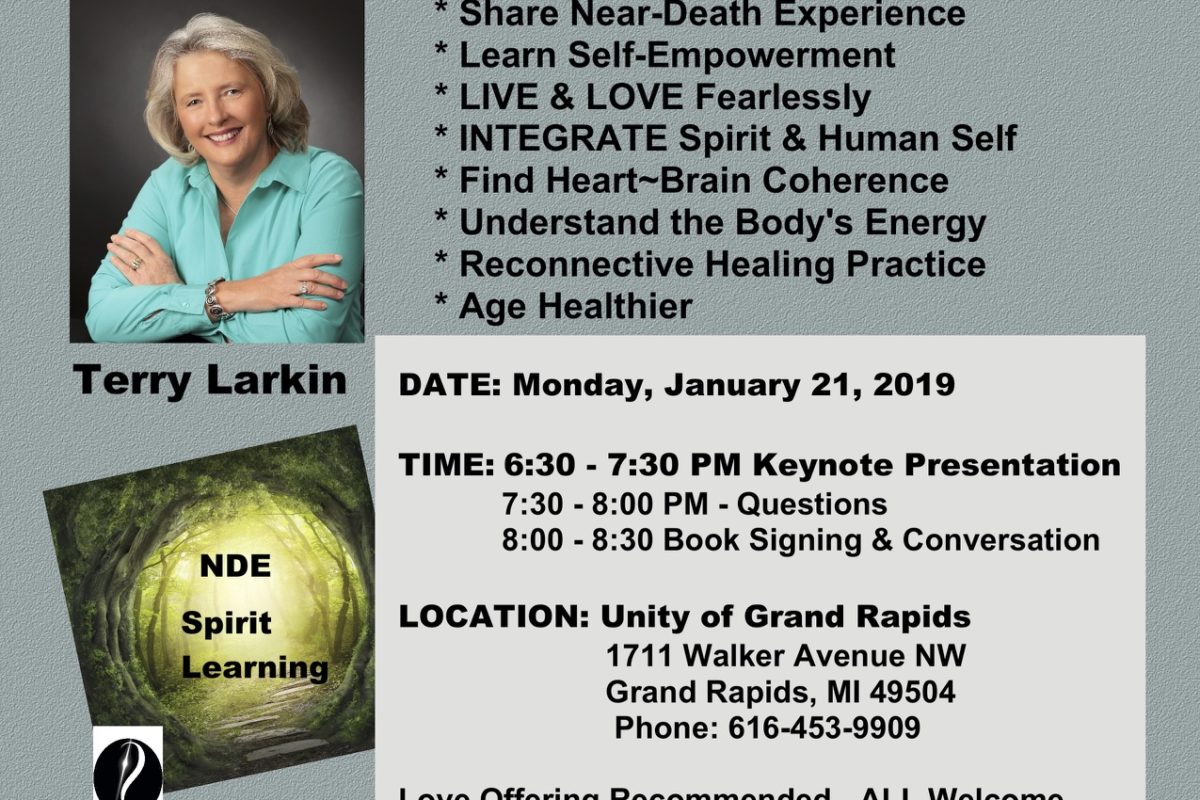 No insights today, just an OPPORTUNITY for YOU!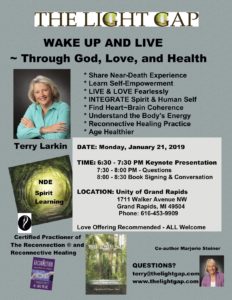 If this is your second reading, it is the RIGHT one. Sorry for the date confusion. It is NOT, January 19, it is Monday, January 21. Okay, time for me to listen to my own thoughts for opportunities that arise from stress…let it go, life moves on and those that can attend will put the right date on their calendar!
Terry is speaking at the Unity Church in Grand Rapids on January 21, at 6:30 PM. SO MUCH has happened in the past two years. For both Marj and Terry, our lives have grown and expanded in incredible ways. Our presentations have changed right along with our new learning and experiences!
For some of you, this is a long distance to come and probably not practical.  For others, you are not far…please COME and enjoy! This is NOT a church service, simply a church wanting speakers to help expand and enhance their lives.
If you have heard us speak before, you will hear a TOTALLY new keynote presentation! There will be ample time for questions and dialogue so I do hope you will join us! Terry will be sharing new learning about energy healing,  including information about Reconnective Healing.
Date: Monday, January 21, 2019
Time: 6:30 – 8:30 PM
Place: Unity of Grand Rapids  1711 Walker Avenue NW    Grand Rapids, MI 49504
Phone: Unity Church- 616-453-9909   or  Terry – 616-405-4655
See you there in LOVE, LIGHT and Information!