WHISPERS FOR A HEALER…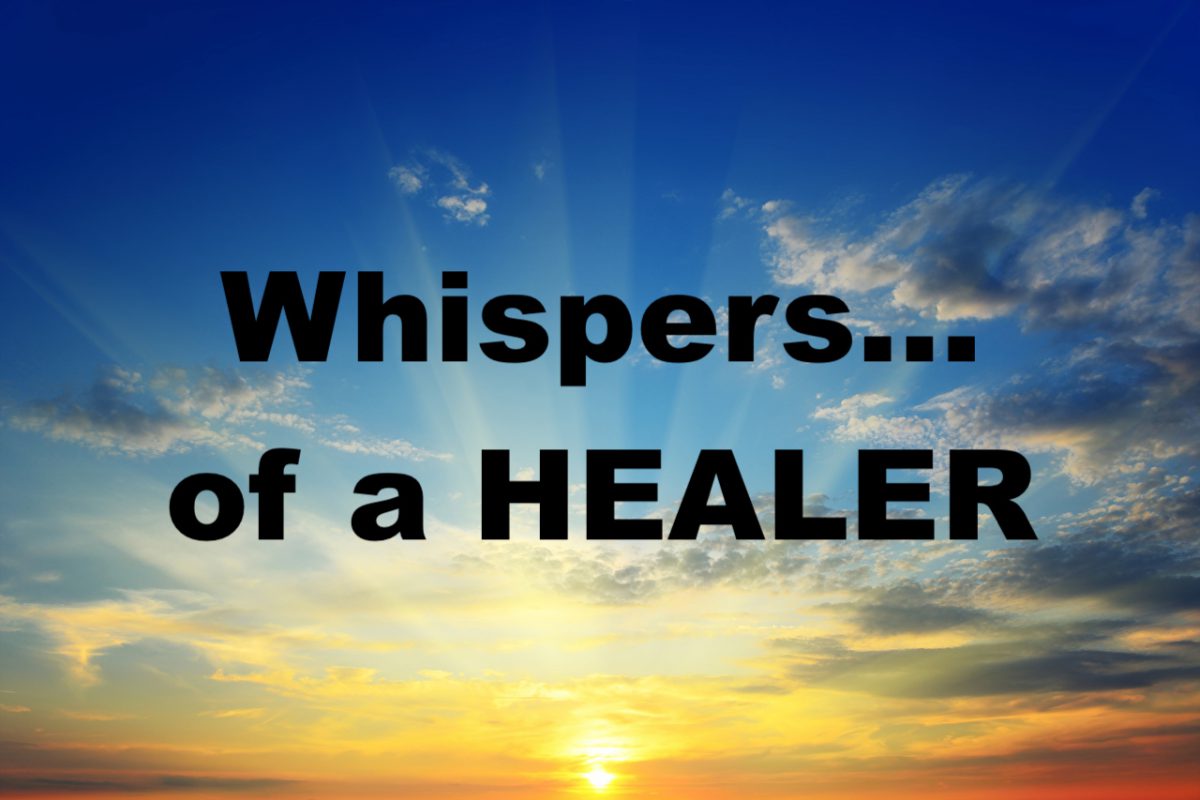 WHISPERS FOR A HEALER…TURNED TO WOW!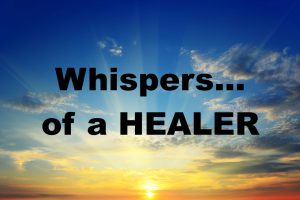 Today I choose to REPOST…I have grown in huge ways since this time becoming not only a Reconnective Healing Practitioner, but I have also established a RECONNECTION certified practitioner practice in my community in Holland, Michigan. With the pandemic I have been part of the Reconnection Community in beautiful ways.  I have been offering Distance Healing Sessions throughout the past year. There are powerful results for so many. But, today I am giving thanks for my humble beginnings. I am so convinced that energy healing will be more and more the wave of the future for all of us.  Here is the REPOST as it was written in 2018…I hope you enjoy the thoughts that are still so valid today! I hear whispers ~ LOVE and LIGHT ~ Terry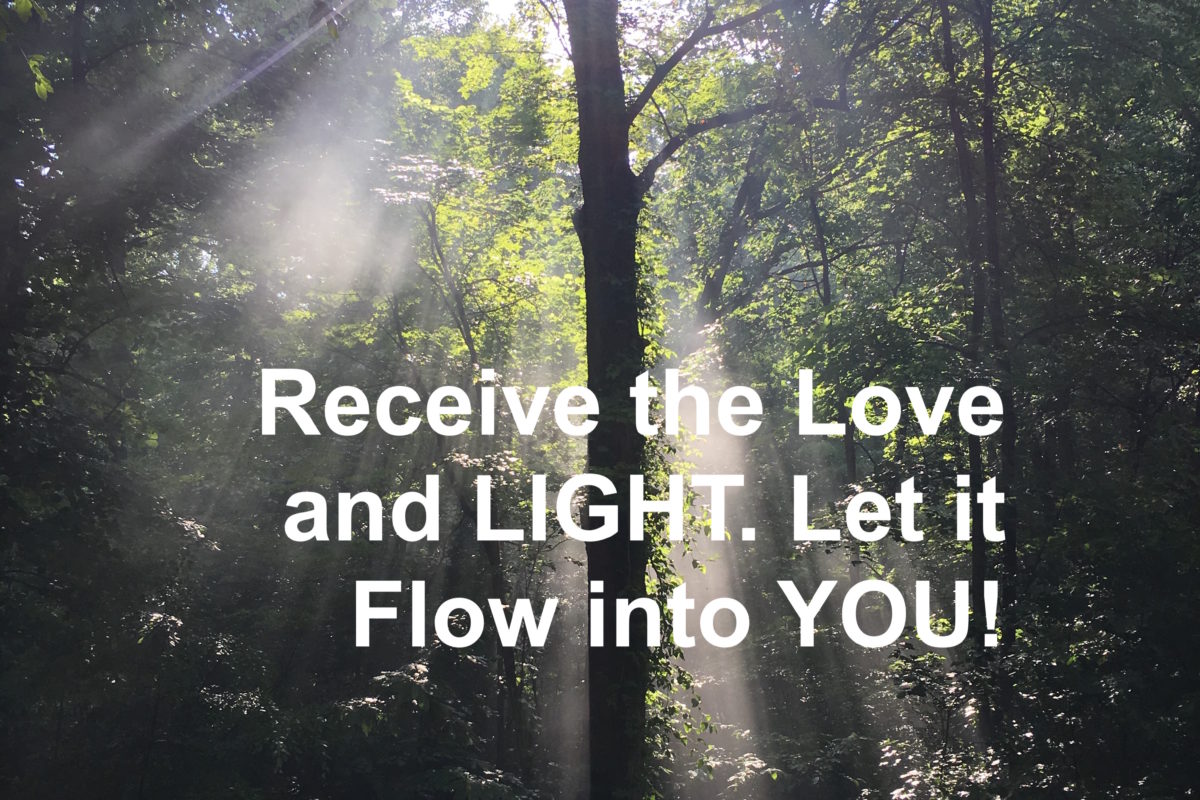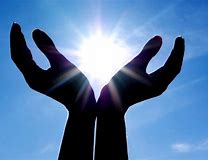 Whispers from my soul began many years ago…and I kept "listening" to the messages of healing as I grew in consciousness.
As so many of you know and realize, I have been attempting to put pieces of the healing puzzle together for 34 years after  I heard healing  messages during my NDE. My journey to understand the meaning of self-healing took many twists and turns in my life for many years. In our book, The Light GAP:God's Amazing Presence I shared my own journey in dealing with  a very serious health issue that began for me in 2006. I wrote about  insights I had gained through many different approaches that were successful for me, using energy healing in many forms. I especially gained incredible insights from Dr. David Hawkins, Alexander Loyd, Ph. D, N.D. using The Healing Code, and Meditation as Medicine by Dharma Singh Khalsa, MD. All of these physicians and many other people were instrumental in laying the foundation for understanding. I GREW into what is possible! As I opened myself in awareness, my beliefs began to shift.
We can and DO have the ability for self-healing, but I also learned we have work to do! We can't just sit back and pray and hope healing will magically happen! (Prayers do work however!) My journey to understand MORE about healing has continued on for the past three years, following the writing of our book. I am always totally drawn to people with healing stories and the continually growing lengthy list of doctors that are helping to educate the public about new research.
Research  is backing up the ever-expanding field of maintaining health through a more Integrative Medical  approach for daily maintenance and allowing healing to take place naturally in the body! ~ Terry Larkin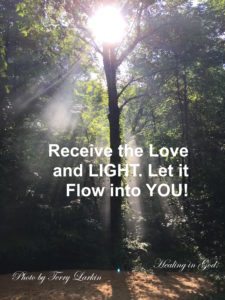 As I speak and share with others now, I have  so much MORE understanding now than ever!  I am still growing in knowledge and experiences every day that form my life as a healer. Daily Meditation  allows me to open the pathways to hear from spirit and the Universal Field that surrounds every one of us. I add wisdom through reading and gaining knowledge through people who are opening a path for all of us. I still need my Daily Spiritual Workout to maintain my body as I live in this complicated world of food production and exposure to rampant negativity. I need to keep the energy flowing through and around my body.  Healing happens naturally so my body can live in peaceful  existence in this vessel I am borrowing a body called Terry Larkin! I can heal and YOU can heal. I studied Reiki Healing, which was an important step, but I felt that something did not quite match my understandings. I felt they were separating those that could GIVE healing and those that could ACCEPT healing. We are all one…we all can do BOTH!
We need to let our own vibrational light expand outward bringing healing to ourselves and others. YOU…ALL are an amazing creation of God, created in Divine love in the very same way that each and every one of us were, and you are meant to live a joy filled life. ~Terry Larkin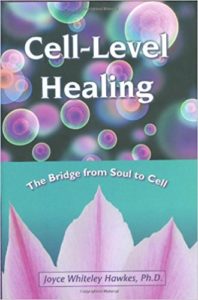 I found another beautiful soul that learned how hands on energy manipulation of energy  can bring about incredible healing. Dr. Joyce Hawkes Ph. D, an amazing cell biologist, shared  the science behind Cell- Level Healing in a way that spoke to me.  Cell- Level Healing : The Bridge from Soul to Cell was profound for me as Marj and I connected with her at a workshop. She presented powerful practices that could put us in touch connecting our spirituality with pure science.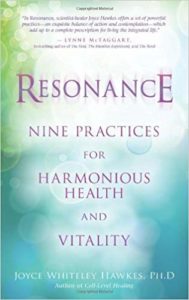 Her second book, Resonance: Nine Practices for Harmonious Health and Vitality provided an outstanding link to understand how the body has abilities to heal when we connect through energy healing manipulation with the hands. I had an opportunity to hear her speak again recently at the IANDS International Conference in Seattle. She too has a powerful NDE story to share with us. She holds dear the belief that every person has the ability to heal, but it might be lying dormant in many. She provided the scientific understanding that I needed a good year ago, as I tried to find the connection to my NDE understandings.
Then I found Dr. Eric Pearl and was stunned to find a person that "shared" the total understanding that every single one of us as human beings has the potential to activate self-healing! YES…that had to be a part of the message because there are no "special" people that can heal and those that cannot.  I could finally say, "I am a healer!" It is not because of my research or my NDE, nor because I am special, but because I am a beautiful creation of God that has opened a "portal" into our God given healing potential.  I have matched my knowing with the beauty of wisdom that we all have access to if we choose to open it up in this lifetime!
Reconnective Healing through Dr. Eric Pearl has opened a very large door for someone who has believed in self-healing for a very long time…
That's ME…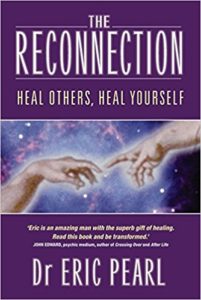 I heard whispers from my soul to listen to Reconnective Healing back when I first met Dr. Eric Pearl in Chicago where I purchased his book, The Reconnection: Heal Others, Heal Yourself. I couldn't put the book down and found myself in high vibration mode every time I sat down to read it! I was so excited that I took his extensive Online Essentials Course and quickly signed up to take his live Immersion Training that took place in Denver in early September. I met Joan Fowler at IANDS in Seattle and  I felt a connection to her in an amazing way. She too had an NDE and told me right away that she knew Reconnective Healing was totally real.  Joan had a difficult time integrating back into LIFE after her NDE,  but when she experienced Reconnective Healing, she connected back to her NDE in new ways.  Sound familiar?
I heard she was going to be one of the Training Assistants that worked for Dr. Pearl and would be helping with my training in Denver which was the following weekend!  Coincidence? Not at all, a synchronicity that was meant to happen. She is a wonderful person with a story that could fill a totally fascinating book if she chose to write it! Not only did the two of us meet again in Denver, she helped make my experience there amazing, along with a whole team that supported Dr. Eric Pearl and Jillian Fleer.  The other  trainers were very special in every way imaginable.  I will share more on our website soon, but in the mean time, here is the link to Reconnective Healing.  www.thereconnection.com.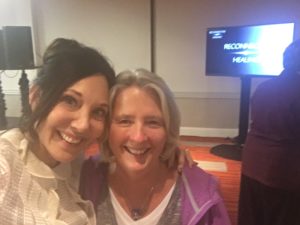 Dr. Pearl and I                                                                     Jillian Fleer and I
The amazing Denver TEAM is shown here. Joan Fowler is in the middle next to Jillian Freer. Marco is on the far right, he facilitated my own Reconnective Healing. Joan is the smiling face in our casual picture below with Dr. Pearl ! All of these people are totally connected, caring, fun and loving healers. I am mentioning Joan because her website is absolutely a wonderful display of understanding Reconnective Healing. She has been doing this work now for many years and I have the upmost respect for her along with Dr. Eric Pearl and Jillian Fleer who of course trained her. Check it out! Joan lives in Silver Springs, Maryland. dove333.com . She has some excellent videos posted on this website that help explain Reconnective Healing.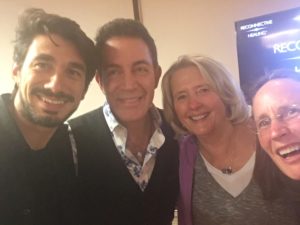 And this is where the WOW comes in… Dr. Eric Pearl and  Jillian Fleer shared healing understanding through solid research that is bringing Light and LOVE to our world. It is for EVERYONE! My world has been turned upside down once again! Next week…stay tuned for more information.  Are you in need of a Reconnective Healing Session? Go to www.thelightgap.com for details. My practice is going and I am facilitating Healing Sessions!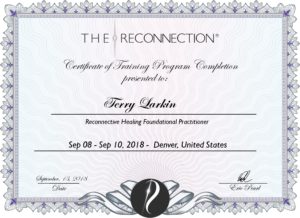 What are the whispers?
"They are short sweet words which can be heard between the silent heart beats of the soul. These whispers stand as guideposts for all, as we set a course to work our way back home. In the silence of the moment is everything…and in the silence of the moment is nothing at all… 
Be still and hear both.
~ Deirdre DeWitt Maltby