The ART Form Within Meditation with YouTube VIDEO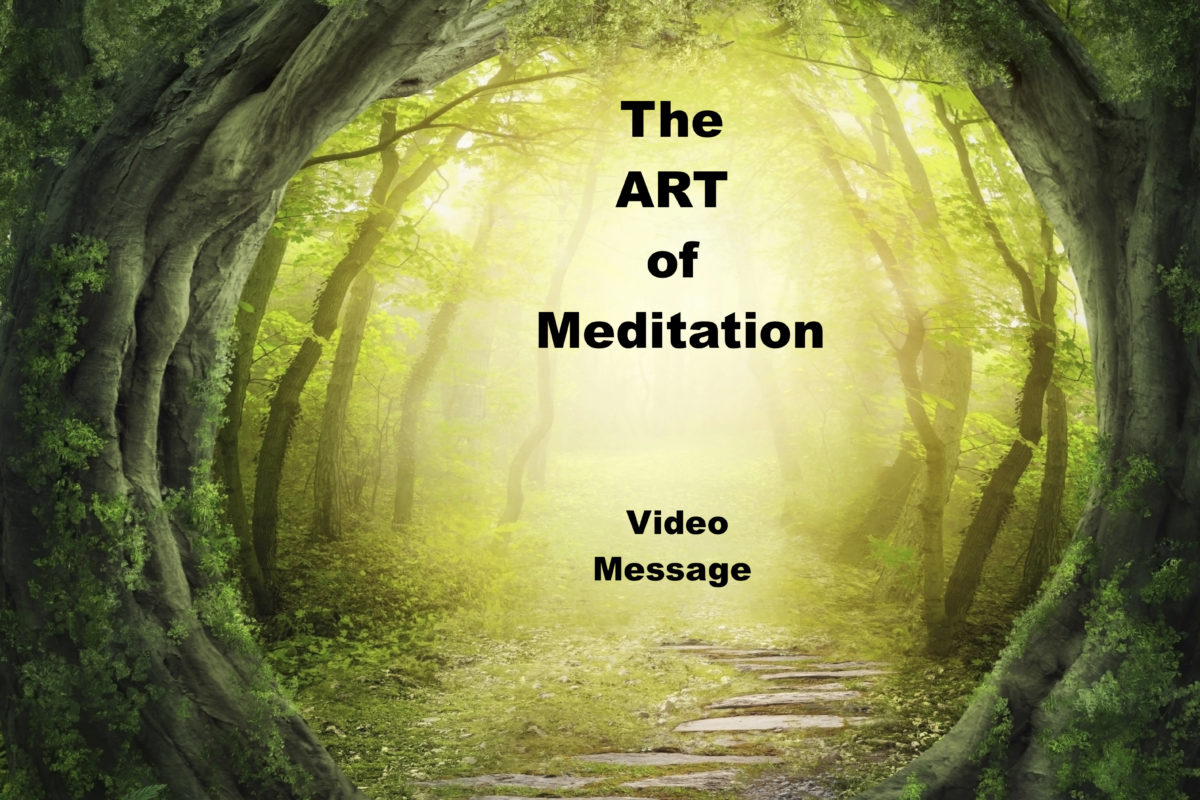 "What lies behind us and what lies before us are tiny matters compared to what lies within us." ~ Ralph Waldo Emerson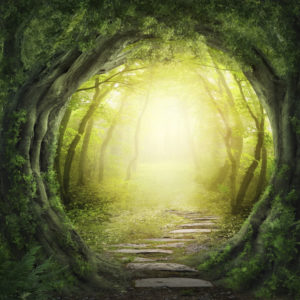 I know beyond any doubt that finding the light within my soul so many years ago illuminated a pathway to create my own ART within the ancient practice called meditation. You know that expression, "there is nothing new under the sun". Well that is true of meditation for sure. However, it's when meditation connects YOU to the Divine, awakening you to it's power, then a true art masterpiece is created. There are countless paths in meditation that can take you to the same destination.
For a bit of history of how my NDE shaped my own practice of meditation, we are excited to share with you our first YouTube Video Blog!! See below or click here to view.
However, I'd love it if you finished reading this blog first.
As I explained in an earlier post, I thought there had to be one right way. After all, if I really had the intention of communicating with God harnessing the ability to hear back from Him ~ I had to do this the right way! I read countless books and successfully grew using other people's suggestions; their words, style, chants, music, acoustic sounds and physical posture to create silence. I wanted to find that GAP between thoughts where God's Amazing Presence would move in.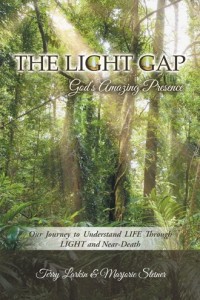 In our book The Light GAP: God's Amazing Presence, Marj and I were sharing our experience enveloped in amazing light showing the growth that happened when the light of God enters our being. It happened because God's unconditional love moved into our souls in the form of joy, peace, strength, courage, gratitude, humility and compassion. Yet, life moved on with its many challenges. Through meditation, we can recapture that unconditional love of God we were gifted with at birth!  We move that Divine Love from God into our bodies & minds through our soul. As I said in my last blog…
           Connect our  Mind ~ Body ~ Soul  =  MIRACLES  
"Meditation allows God's unconditional love, living every moment within us, to surface and help us navigate our daily lives. No matter what is happening around us, deep calm lives within each of us."                          ~Terry Larkin
The particulars of how you connect to God are very personal. They take on countless forms, so discovering yours is key. Breathing in the wisdom of Universal Truths brings us to our most vulnerable place- confidence that what we hear is coming from God through His love for us to grow our own soul at it's point of need.
Meditation provides the platform to practice much needed self love. God's love is unconditional.  We need to love ourselves in that same way, forgiving and loving in utmost patience. We can absorb that amazing love, so we can live that kind of love, as we give it away to others.
I'm reflecting back today as I write this blog post because change can be very difficult for all of us. Today may be opening a new door of change in my life and maybe yours too. We are filled with excitement as we share a new avenue of communication with all of you – our first video blog! And yet fear over change can often mimic the signals we get when excitement moves in! Do we mix up these emotions? Do we miss opportunities to grow because we have fears about how it might change our lives? Maybe God  meant this change to manifest as excitement!
Today we share that knot in the stomach as we move into a change at The Light Gap. Why do we fear? Video blogging is hardly new. Meditation is hardly new either! All of you have watched countless You-Tube videos. And yet that uncomfortable tightening in my gut is hardly new to me either. It's finding that perfection piece of my personality that says, "what if I goof, what will people think, or what if…?" We are like that in our spiritual lives as well. Our human side worries, our spirit side knows only love. When we merge these two parts of us during meditation, worries mealt away.
Picture the tiny bud of any plant, or the vulnerable little caterpillar walking on a stick. They cannot grow without change. Each step of change in our lives helps our soul grow in new ways. That's why we left Heaven's doorstep, to grow! Growth cannot happen without change. Each time old beliefs that no longer served me fell away, beautiful change came into my life. Unfortunately this too often followed either tragedy, discourse, ill health… OR miracles. I prefer to open up for miracles, but I will always look for the sunshine in adversity.
I'd love to hear from you after you listen to this blog! The Light GAP is new on You-Tube. If you don't mind, it will help us tremendously if you can SHARE with interested friends and spread the word. And, keep following if you are interested in the HOW TO of Meditation. Each one is going to concentrate on a component of meditation so YOU can create an art masterpiece for yourself! Later we will shift into other practices to facilitate healing.
You should be able to view a picture of the video with a play button below.  If for any reason you do not see the visual, please click here to view!
You are one of God's precious children. As you create your own art masterpiece through meditation, amazing miracles begin to happen.
It begins with belief and YOU!
"It's about time you admitted that you are a miraculous work of art. You came into this world as a radiant bundle of exuberant riddles. You slipped into this dimension as a shimmering burst of spiral hallelujahs. You blasted into this realm as a lush explosion of ecstatic gratitude. And it is your birthright to fulfill these promises." ~Rob Bresny
Newsworthy EVENTS:
Saturday, February 10 Suzanne Geisemann will be presenting at Chicago IANDS    2:00 – 5:00 PM  Held at Frank Auditorium in Evanston Hospital, Evanston, IL.  She is a FABULOUS speaker and is such a breath of fresh air sharing her skills as a medium after retiring as a Naval Commander! Only costs $20…it is well worth it! Details at www.chicagoiands.org 
Annual Tapping World Summit will happen from February 26 – March 7. Hear many experts for free. They offer purchases, but you can listen to any of it for free during this time frame. Sign up online at thetappingsolution.com