Divine DELIGHTS!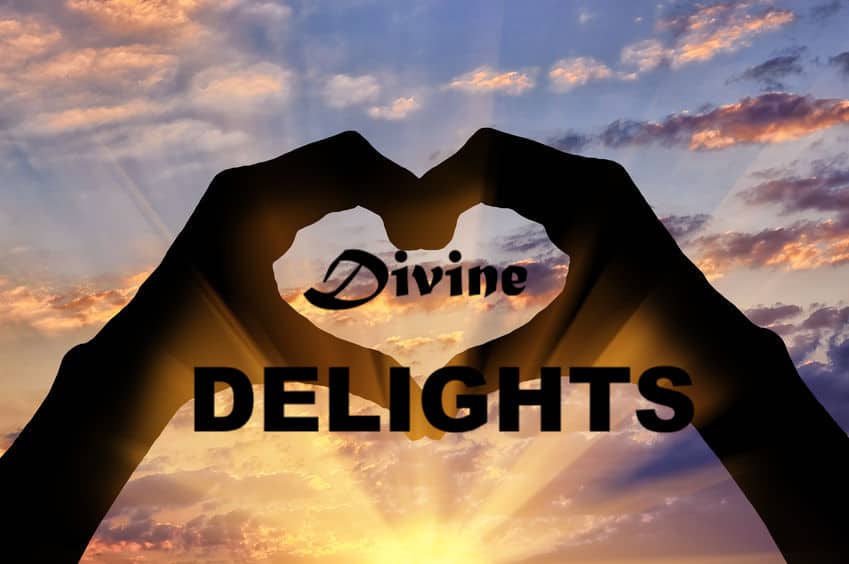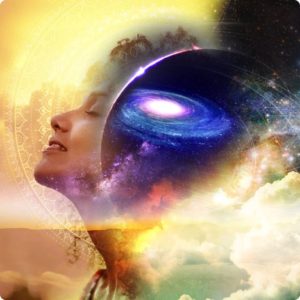 Happy Beginning of MAY to each and every DIVINE Spirit Being among us! What a DELIGHT it is to know you. And you know what is most incredible? ALL OF US  are Divine Spirit Beings! I'm continually in awe of God's Amazing creation of human bodies for our souls to temporarily reside in for the pure JOY of living.
Divine DELIGHTS of incredible importance!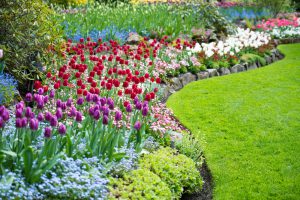 In May as young children, Marj and I could wake up to beautiful flowers emerging in nice groomed garden beds in our yard. (Thank you Dad!) We could drink in the beauty of amazing fruit blossoms on our apple trees, pear trees, or cherry trees. In the front yard by the corner we feasted on a huge tree filled with gorgeous pink crab apple blossoms. Our parents are both in the spirit world now, but these are some of the moments to celebrate LIFE that was shared with Marj and I through our Mom and Dad.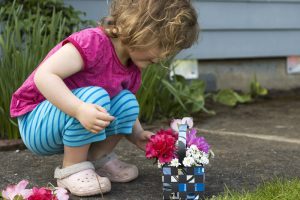 Divine DELIGHTS of early flowers would be carefully placed in a decorated cottage cheese container or milk carton and we would run to our neighbors and hang MAY BASKETS on people's door knobs to provide delight to a neighbor on May 1st. Such a beautiful heartfelt gesture ~ shared LOVE for others. Little souls, also Divine in human form. But, who knew?
DELIGHT in  synchronistic EVENTS this week still has me smiling. I picked up the phone to talk to my younger brother, Bill, to catch up on life and see if he might like go out to dinner. He answered on the first ring and he said, "Oh my goodness, I just had my phone in my hand with my finger on YOUR name. FUN, it was no coincidence because our thoughts and emotions actually DO carry into the Universal Field. But, I had not talked to him since returning from Florida and I've been back 2 weeks!  Then the next day I was again in synchronistic shock…wait until you hear THIS one!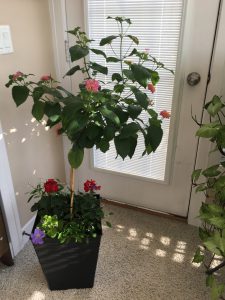 The next day I went shopping for my brother's birthday present…and somehow I've gotten VERY STUCK on buying him a planter for his front walk. Instead I found a beautiful blossoming tree called Lantana in a pot with delightful small flowers under it. I thought YES…change things up a bit and I bought it! I put it on my porch because his birthday was still 4 days away.
The following morning I had JUST finished my meditation ~smelling this beautiful tree was bringing me such delight. I smiled thinking what fun it will be to give it to him when a text went off on my phone. It was Bill. He sheepishly said, now this seems a bit tacky…but IF by chance you are thinking of your usual planter for my birthday, could I make a request? He had seen this Lantana Tree at Countryside Greenhouse and would I consider buying that instead of flowers???!!! That is where I bought the very tree that he wanted! I had to go snap a picture of it to show him what I had already bought! What are the odds of that one when I was staring at acres of flowers. WOW.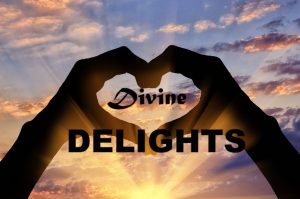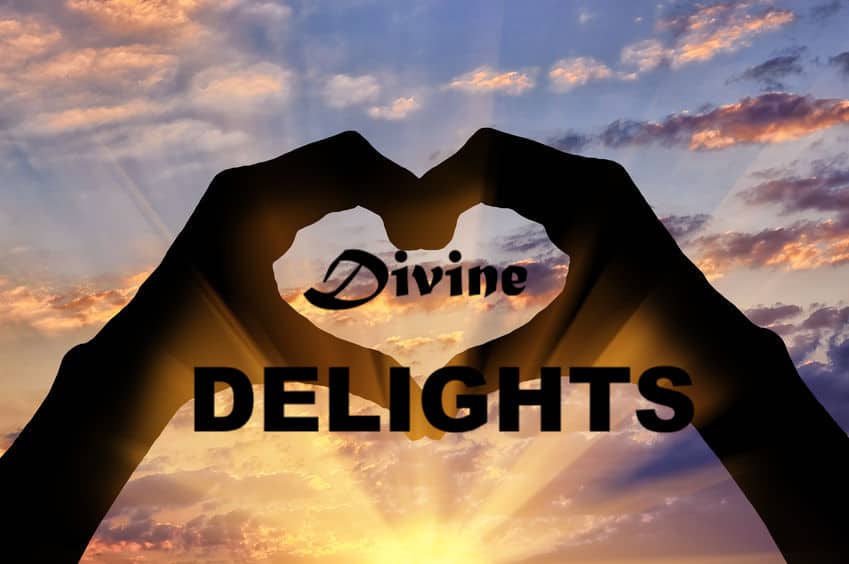 Today I am sharing a SIP of Delight from our inspirational friend and fellow spiritual Divine DELIGHT, Suzanne Giesemann. This morning during my own meditation I was asking a question…what do I need to know right now? I've been working hard on the fine art of surrendering to go with the FLOW of anything new happening in my life because I've had some new opportunities show up. I have a lot of responsibilities in the Reconnective Healing group. I've been searching for the BALANCE of life in FLOW,  keeping the JOY of retirement humming with my opportunities to serve and help others…and yet I knew I could use help in what was really important.
As I finished meditation I opened my phone and found THIS from Suzanne Giesemann. I played it and I was again stunned…with that huge smile on my face! Wait until you listen to her words…then you will get why I was again intertwined in a synchronistic event.
nbsp;
Not only was she using the same words, but this time as I did this 10 minute meditation with her, I KNEW right away I needed to share it with all of you! Isn't she just delightful?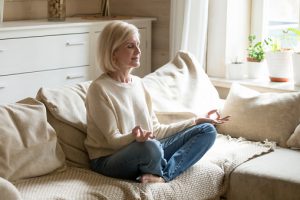 Have YOU been putting off meditation? Do you need an answer for yourself to this question?
"What do I need to know right now?" Each time you ask, you will get a different answer…designed just for you! It's not important for you to know what I heard when I listened, but believe me I got a message in the quiet designed just for me!
I hope you will allow yourself to take a  SIP of the DIVINE! ( click on Suzanne's words here  or above) I just love that new expression, SIP of the DIVINE.  ALL of us have 10 minutes to spare. Perhaps synchronicities are reminding me that God is helping me in complex and beautiful ways through people and events in my life…when I remember to ask.