Freedom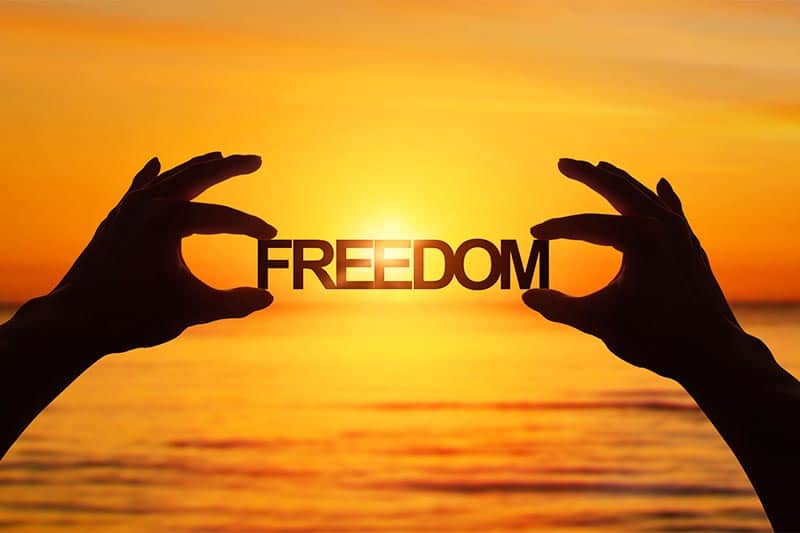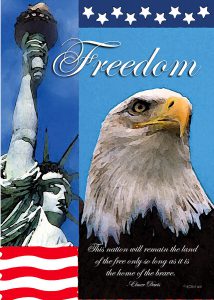 YES…our country is celebrating freedom throughout the land for the 4th of July!  We trust you are well celebrated and enjoying summer!  Through our choices, stunning beauty shines through us because of our FREEDOM to choose our love in action or simply BE. Of course during this holiday, our minds jump to freedoms we enjoy, to be safe in our homes and express our views. We also have the FREEDOM to chose peace. We have the FREEDOM to promote healing through peace and  love.  Peace comes in many forms. In my way of thinking, peace within our hearts is the most precious. Healing from within is our purest form of freedom.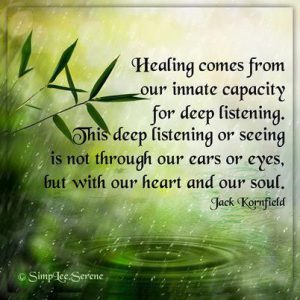 Freedom…really? Why is that?
Modern medicine tries really hard to "cure" what ails us, but often doesn't have any idea how to "heal" us. Our physical bodies have stored many traumas held by our emotional, mental and spiritual selves. When these negative energies are not dealt with and are allowed to fester inside for years, the "trauma" shows up in the form of physical pain or disease.
Very often we talk about our immune system being compromised during illness, but have you ever considered that we have a spiritual immune system? Through many years of working with energy throughout my entire body, I do believe I have built up my spiritual immune system along side my physical immune system. I believe I THRIVE on daily exposure to the frequencies found at a Quantum level during meditation, prayer, yoga, deep breathing, healing sessions and energy manipulation of my entire body through my mind and spirit.
We need to "cultivate" our summer gardens for optimal results for beautiful fruits and vegetables. We also need to "cultivate" our wellness to enjoy the fruits of balance in our body, mind and spirit. If these are out of sync with each other…we WILL feel the discord. We sometimes interpret this discord through insecurities we have developed over many years. Very often we are so worried about what "other people" think of us, we compromise our spiritual immune system holding on to beliefs that no longer serve us.
It is SO amazing what happens to our level of comfort when we feel secure in who we are at our most basic level. For myself, I came to embrace some very important concepts over time that have proven to be lifesaving!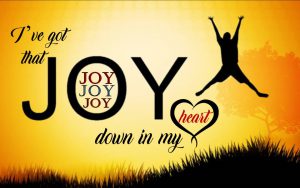 We are a "Child of God"…isn't that simply astonishing? Think what that REALLY means? We are eternally loved unconditionally by God! "Fear not"…we've heard those words.  We can instead feel very secure allowing ourselves to help others rather than judge them. During my NDE I experienced BEING the LIGHT of Consciousness, just the same as every single one of you experienced prior to birth or since in miracle happenings in your life! We are an expression of GOD…ONE with all that IS.  Through our "awareness of our wholeness"… freedom to BE at one with God makes sense. That childlike quality in us EXPANDS into JOY emanating from our heart!
Search in your OWN heart, there you will find the bridge to carry you into heaven here on earth in your human form! Our perceptions of self-worth can be stumbling blocks. For myself, I know I have the freedom to choose, so I give myself the gift of love to dwell in peace on earth and in my heart! I choose to allow healing into conflicting areas of my life. My spiritual immune system gets a boost every time…and my body is the recipient of the love!
You see…Marj and I have the FREEDOM to share details of our lives through an NDE and LIGHT Experience and we have no worries…people can choose to think for themselves! We are blessed in this country.
Have you been interested in other NDE Experiences like Terry's or STE Experiences like Marj's?
IANDS is the International Association on Near Death Studies. We have talked about this organization in our book, Terry has spoken at IANDS in Chicago and IANDS International, and now their presence is online in incredible ways! It is relatively inexpensive to join. ( $30.00 for the first year!!)  There are COUNTLESS stories you can read or hear through YouTube and new ones offered daily through their website  IANDS.org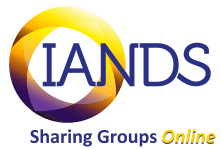 If you click on the above link, you will see a big yellow button to click on that says Upcoming Online Groups and Events. That is ISGO…their ONLINE group. Once you click on that…scroll down a bit and you will see Marj and I are going to be speaking with the Dallas Chapter of IANDS...through ZOOM on Wednesday night at 8PM EST or 7 PM Central time, July 14! We are excited to speak together again…from the comfort of each of our homes.
COME join Marj & I as we speak …through zoom on Wednesday, July 14!! Even though this description is rather short and sounds a lot like older presentations…this is 2021 and we have grown incredibly. Our talk will reflect that growth. Also if you click on THIS connection you will read a little more. BUT…our talk will be the NEWEST version of Terry & Marj! Jan Holden will be facilitating our talk and orchestrating questions for us along with Pete Quortrup. I met him in Seattle following my talk there.  Jan Holden is an amazing gift to all of humanity. She is now the president of IANDS International and has been with IANDS since its inception well over 35 years ago. We are blessed to be spending time with Jan Holden!
ISGO's Description in ISGO.com
There is PURE JOY in Freedom…God's Amazing Presence is incredible!