Learning to TRUST Video Blog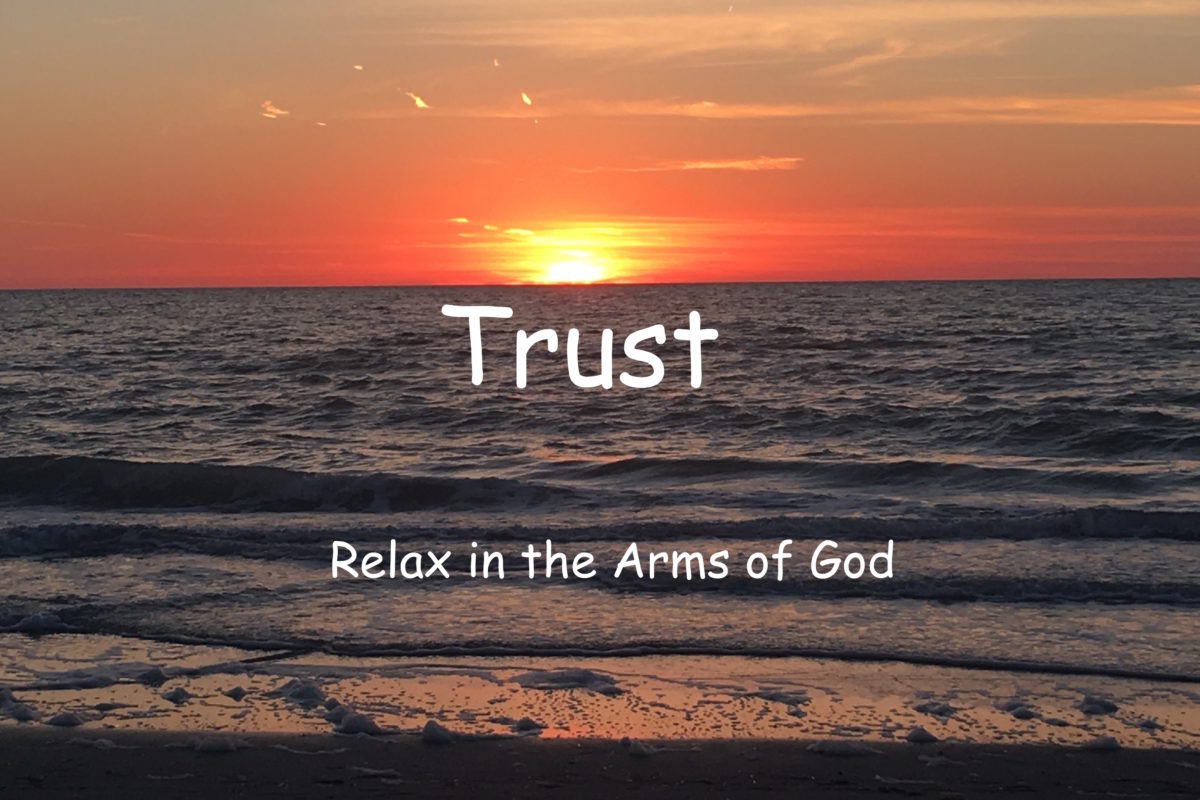 I woke up this morning with an intention to write a blog after my yoga, meditation, and spiritual reading time. What a luxury it is to be able to create beautiful moments to begin my day. I've learned to trust that it is my angels~spirit guides~that nudge me gently out of bed, this morning at 5:15 AM! There's a piece of my ego saying, "You are on vacation, Terry…go back to sleep! " But, I got up. Trust.
And, it was love and joy that began my day and put a huge smile on my face as I greeted a beautiful sunrise.
TRUST ~ Relax and surrender into the arms of God…in your own unique way!
I'd like to share today why TRUST in the power of the Holy Spirit might be one of the greatest challenges we face as we grow spiritually. Today I intended to write about the ancient art and practice of Qi Gong and how it has gifted both my husband and I with an ongoing benefit to our health. But, my angels changed my mind. I had to trust they knew best!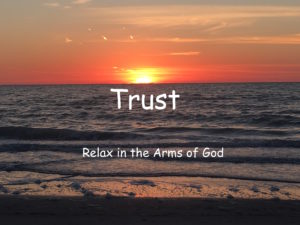 As I was doing my morning yoga routine, I kept hearing…TRUST what you know! TRUST what you are learning. Trust your healing knowledge. During my meditation time I kept grabbing my pencil to write down a list that seemed to be coming to me. TRUST in the Oneness with God. It took years of experiential learning to gain enough confidence to place my trust in something we cannot see or hear with our "earthly" five senses.  Instead of just using our five senses we have to begin to trust that God created our bodies with a built in type of radar system. We have to discover this on our own! What a brilliant plan is that?! Society leads us to believe the answers are here on earth if we find the right "place" or "person". Any of our beliefs  work out for each of us at our level of understanding. But, in the end I have realized I have to do the work for myself and make decisions for myself. I needed to TRUST that God comes to each of us individually. The belief was there, but I needed to work that trust into everyday life.
We have far more than five senses! Following my NDE I kept saying we have at least 12! My experience in light with God taught me so much. I couldn't take it all in when I returned to my earthly body. Where did I get that number? God? Universal Knowledge? My soul knows? Jesus planted wisdom? Angels whispering in my ear? I didn't know.  YOU can ask your own questions, and because you are powerful beyond measure, you will get answers!
Now I trust it is all of that; God, Universal Knowledge, my soul, Jesus, angels… and so much more. Our journey to awaken and understand "life" will always continue. Our true HOME is with God as pure light and love. I learned the beauty of that during my NDE. It is with our healthy earthly body that all of life continues to unfold to help us on our journey. Health is critical to our journey as long as our breath of life continues here on earth.
Living our lives from a place of love and joy is our "choice"! Gratitude fortifies our life through the Grace of God as humility becomes our constant companion. Sharing and giving in love is what every one of us was born to understand! Each of our paths are very different! All by design. Find YOUR greatness…it can be simple or complex.
As I heard the message of TRUST..I knew I needed to share a burning desire to say… BREATHE…it is the most healthful and life saving advice any of us can receive! When we were born into this life, we didn't need to do ANYTHING…oxygen was breathed into our existence upon birth. Ever since that time, we have not needed to do anything, our body does it all for us. Breath is a gift and it will be our constant companion until death. That is what I LOST during my NDE.  No breath, but I was not gone at all. Life is forever with us, our spirit being never ceases to exist.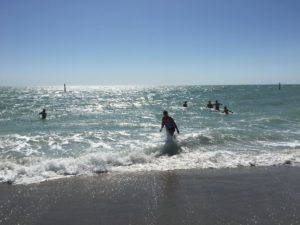 I now TRUST I was meant to absolutely live in joy and peace in this earthly body! I ran into the water yesterday with renewed strength and love of life!
Breathing…it is not a given as we navigate this earthly body. Do you realize that medical science is beginning to prove that it is very likely that having the right amount of oxygen in our cells prevents and cures diseases? I've read this now from some pretty advanced thinkers and lately I keep seeing it in front of me from many sources. That's when I begin to TRUST it is a message that I should be paying attention to and sharing with others! Healing messages continue to flow into my life. I only read recently that three Nobel Prize Winners have emphasized that "correct oxygenation of cells can cure diseases." Who knew?
Every ancient healing modality talks about the importance of deep breathing. It is emphasized in yoga, Qi Gong and Tai Chi for sure! Singers learn quickly it is vital to the quality of sound. We all feel better when we've been out exercising or taking in the high oxygen level out in a forest. The Amazon refers to the vast green forests as the "lungs of the planet."
Today in my video I am talking about the importance of deep breathing to maintain our health! I am sharing Qi Gong instructor Lee Holden because he explains  in great detail the importance of breath in this simple routine designed for Seniors. I feel so good when I use this DVD half hour routine as often as possible.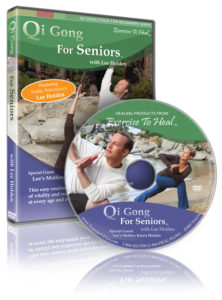 Qi Gong for Seniors by Lee Holden
If you aren't seeing a video button, click here to view the video! We all TRUST that breath will always be in our body…but we all know people suffering from breath related issues such as asthma deal with lack of breath. What if there is a simple way to heal instead of medication? I'm going to trust there is a natural solution and continue my search for answers! In the mean time, I practice deep breathing in my morning routine and throughout my day!
As I continue healing research, I love to keep this quote by Marianne Williamson out in front of me to read each day.
Today I Make a Stand for Love
"It is important that I stand my ground today. I stand for wisdom. I stand for integrity, I stand for honesty. I stand for compassion. I stand for clarity. I stand for forgiveness. I stand for love. May these not be merely words today, but rather the field of my experience. May I gather up my internal forces and lead the life I was created to live."
~Marianne Williamson  A Year of Miracles