LIFT the Burden of Doubt!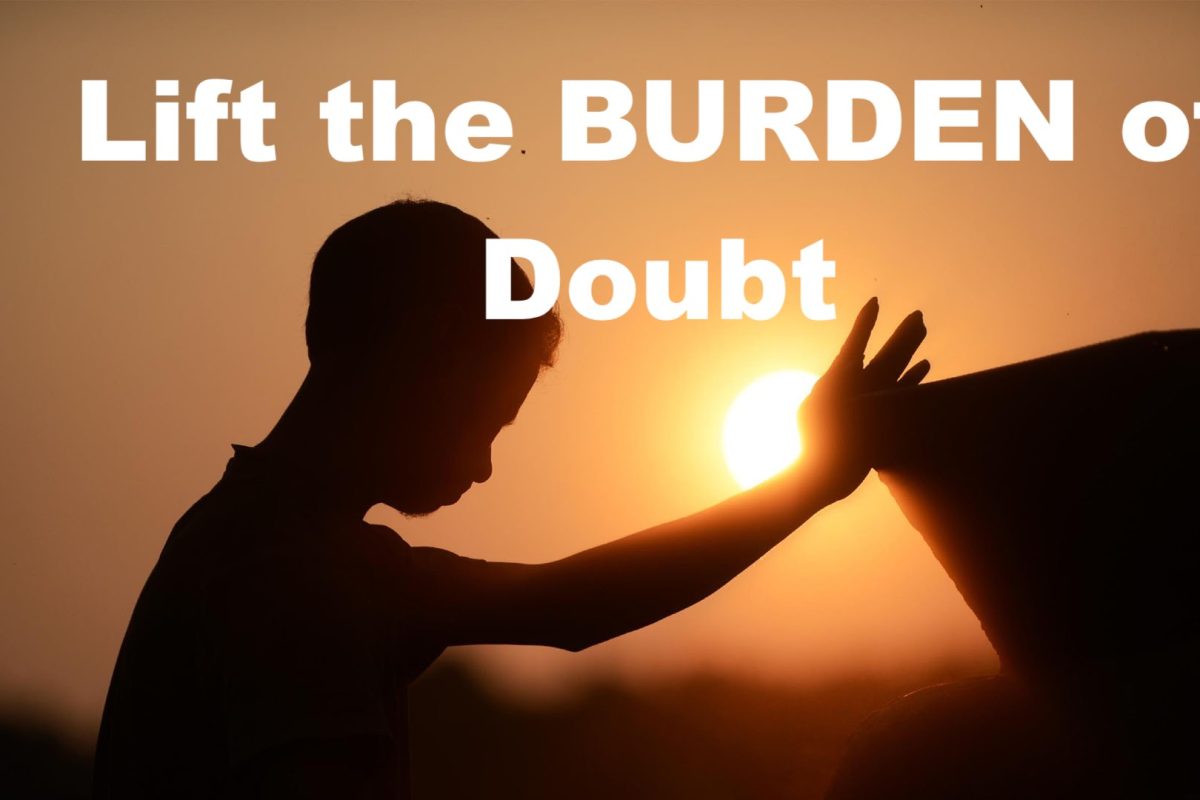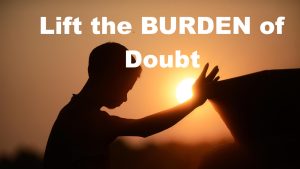 There is this amazing gift living inside of us that can absolutely LIFT us into joy and peace! I have experienced this joy quite a number of times this week and I thought…wow, thank you God. It didn't happen DURING meditation even though I never miss a day to put myself into that quiet space. Early morning has always been one of the favorite parts of my day.
This week we started out with the fall back time change. Somehow that made it even MORE delicious to wake up so early ~  pretty wide awake. I felt like I was able to allow myself a little extra "self care" time, until of course night came and I was falling asleep at  9 PM trying to read.  Then, there I was doing my everyday house chores and all of a sudden I could NOT stop smiling… it was almost a giggle. At another moment I was in the shower and I just felt this absolutely wonderful surge of energy run through me. There were words that seemed to be coming from outside of me…remember to laugh and have fun. This happened to me at least 5-6 times this week.  What a lovely blessing.
I was asking myself this morning if there was something different. My life still has some pretty challenging bumps in the road…no, that did not change. I have however been reminding myself to say OUT LOUD words of gratitude for even the smallest blessing.  That may be more powerful than we know.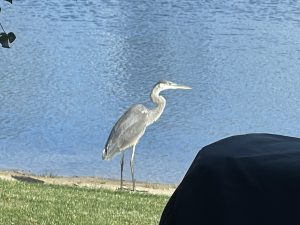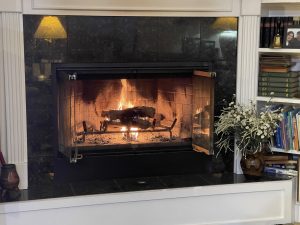 I thanked this beautiful great blue heron for visiting me almost every day this week! Blue jays have continued to visit every time I am either talking to Marj or writing at my computer. I keep thanking them for coming. (Thank you Jim! ) And while there was howling wind outside with driving rain, I thanked the warmth of fire to take the chill out of our evening.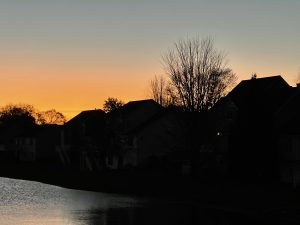 This morning, I thanked the darkness outside my window. After two very dreary wet days,  the sun was simmering behind the blackness to emerge and envelope me on my sunporch. But these events that happened to me were NOT always on nice sunny days at all…just completing every day tasks, during ordinary life.
I know the gift of light from within each one of us is  there for us every moment of any day. Does it ever go dark in there? NO, but…sometimes our doubts lead us to believe it. Darkness is only the absence of light. We ARE light!
Why is it that we sometimes doubt that it is even there?
Our lives are complicated and it's pretty easy to allow ourselves to get get busy.  Sometimes we are carrying a burden of too much busyness. I experienced THAT this week too knowing that I was leaving soon first to Chicago to enjoy time with Marj and then flying to Virginia Beach to be part of the Teaching Team for the Reconnective Healing Training. I have had many deadlines of important tasks to finish.
And yet… there is a TRUST in God and I have a complete KNOWING that we were born in pure light and love leaving that spark of energy, light and information deep in our soul. We are NEVER alone. And this time, I was being reminded not to take myself so seriously and instead enjoy, smile, and laugh in pure joy!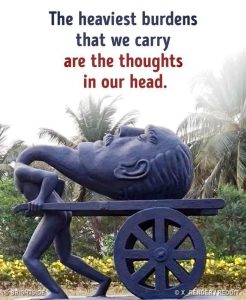 Last week in our post I was sharing about the burdens that our mind will carry unless we break the "habit" of mind chatter placed there! If you missed those thoughts or wish to revisit them, click here and you can re- read! We have enough difficult life situations to carry. What if we are carrying the BURDEN of DOUBT in our minds too? We can lift THAT burden simply by choice! I choose TRUST.
We are LOVED unconditionally by God
Our Soul is WHOLE and pure in every moment
The Light of GOD is within us shining brightly
We are always living in the beautiful field of ENERGY, LIGHT, and INFORMATION
Our body keeps us connected into that field of ENERGY, LIGHT, and INFORMATION naturally
Allow YOURSELF to receive the gift of love and LIGHT that is already inherently YOURS!
Take AWAY that burden of doubt and you will enjoy the amazing fruits of that decision!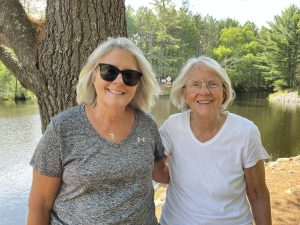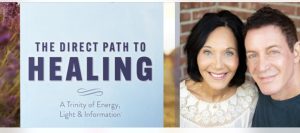 And while you absorb our smiles, joy and laughter just for YOU, I am sharing some very exciting news! There is a brand new exciting BOOK that has just been released this week! Dr. Eric Pearl and Jillian Fleer have worked so hard on this beautifully written book. I will be sharing more about the contents soon with you, but it is important for you to know that this is a story for ALL people…it's about LIFE and our place in it! So, I'll share their smiles too!
Hmm…maybe that is why I've been smiling all week! By the time you read this post, I'll be with them in Virginia Beach along with the Teaching Team and all of the people signed up to learn and share this beautiful work.  I am always overwhelmed with the beautiful loving energy shared by all for an entire weekend. The time together is always a blessing.