NOVEMBER NEWSLETTER from the Light GAP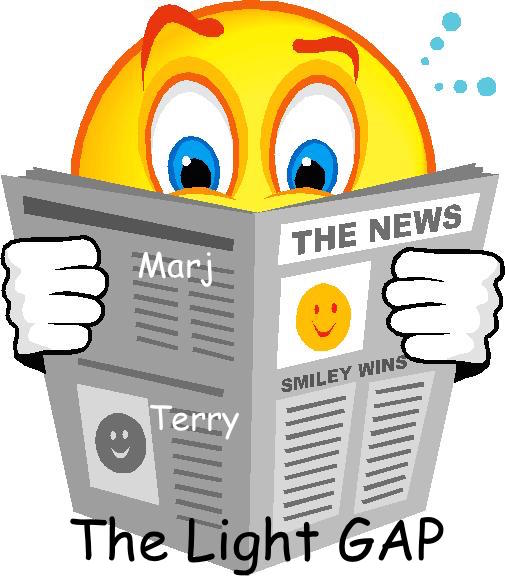 November, 2018 NEWSLETTER
What's HAPPENING  at the Light GAP?
We are excited to share that we have been really enjoying talking to book groups about our book, The Light GAP:God's Amazing Presence. We shared with you about the group in Chicago that we spent time with in October. It was such a delightful group of people and meaningful for all of us. In December we will be sharing with a book group in Michigan that is reading our book! We are really looking forward to the in depth conversations that surface when a group of people gather and share their ideas! We are always blessed meeting these people as well as hearing the questions and thoughts from others. We'd like to remind you, our readers, that if you have a group interested in discussing our book and hearing our life experiences, please contact us!
NEWS from Terry Larkin and Marj Steiner
This month finds Terry traveling  again! It was a beautiful time to drive to Atlanta to see my grandchildren! There is something special about a 3 and 6 year old excited about Halloween and all the fun it brings. We especially enjoyed the Atlanta Zoo on a beautiful fall day while the animals were so very active and precious to watch. We were able to visit the Atlanta History Museum when they were featuring a special exhibit about the Day of the Dead! Our grandson's Kindergarten class was meeting there on a Sunday afternoon to "experience" it together. Are you familiar with Mexico's traditions? I learned a lot. While sometimes the images are unusual, it really is an honoring of all family members that have passed, a remembering of how important family is in our lives. They have a very healthy understanding of the dead, always sharing that their spirits live among us!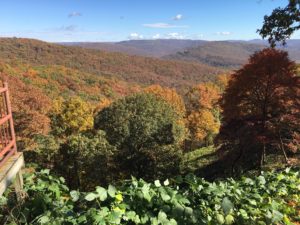 Leaving Atlanta we drove to Arkansas for a family wedding. Oh my, the Ozarks were stunning with fall color!  It was the second reminder of how important families are in our lives. Doug and I  both come from very LARGE families and they live all over the map! This wedding was a beautiful reminder of life continuing on in a  younger generation, and helping them see and feel the connections. We are ALL connected, but somehow the bond of family is unique. It was a grand opportunity to  spend precious time with people we don't get to see all that often!
We will enjoy Thanksgiving here at our house in Michigan this year with our son Jason, Michele and our two older grandchildren who are now 11 and 15! Now it's my turn to realize the passage of time, and know that our first grandchild is a sophomore in High School and is driving to get all his many hours of practice in before he turns 16! We are very thankful for all of our amazing family!
I am also continuing with my training as a healer through Reconnective Healing. I was in Chicago for the third level of training this past weekend to further my skills. This time I felt like I was back in College. There was  a lot to learn and now study here at home. I will be studying, practicing,  and working with an experienced mentor! I was able to connect with Marj while I was there, and that is always special!
Yes, it is always special for Terry and I to be together and it is often a time of non-stop sharing!  We are so fortunate to be 'awakening partners.'
This month finds Marj enjoying a Thanksgiving surprise.  This year we started out thinking that our two sons and family were going to be traveling and not available to gather.  It was going to be our turn to invite friends and others that were in the same boat – no family available.  But then, within two days, all that changed.  We had invitations from both of our sons!  How blessed we are.  Travels for our sons are now on hold; our son Michael and family will be with his wife Heather's big family.  Unexpectedly, my husband Jim and I will be traveling to San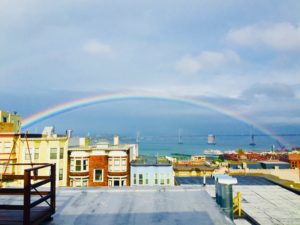 Francisco to be with our son Scott for a week!  On Thanksgiving, we will be gathering with a much larger group of friends, and friends yet to meet, at the home of our son's employer and family – people who are very generous in their giving to many projects that provide opportunities for others to thrive.  Gathering here is always full of very interesting and important conversation about the present and the future.
GREAT Read
This month Marj would like to share her excitement about groups that make life meaningful.  It is not a book, but another form of growth – being a part of a group, meeting on a regular basis.   It can be a process of co-creation both healing ourselves and providing what our world needs. In particular I will share just a few:
I am grateful for the woman's GIFT group in our church (Growing In Faith Together) – a group of women that choose to gather on Saturday mornings for an hour and a half. We all participate in taking the leadership. We address many different themes designed to help us share and grow.
I am grateful for the leaders in spiritual growth that are sharing their important insights and opportunities for growth on line… Barbara Marks Hubbard, Gregg Braden, Jean Houston, Suzanne Gieseman –  Richard Rohr, Brian McLaren, Barbara Brown Taylor in Conspire 2018 … to name a few that I have recently interacted with.
I am grateful for the work of Parker Palmer and his organization Courage & Renewal. This year was not a time I could participate in a year of retreats each season, but this work has taught me a very safe, respectful way of being together, connecting 'role and soul' to produce personal growth.  I would highly recommend attending a set of Courage & Renewal retreats!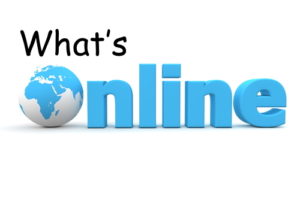 Spiritual Online World
You can connect  with Richard Rohr's website at cac.org.
Richard Rohr's website is titled, Center for Action and Contemplation. That title is profound for all of us. He has many interesting articles to read as well as the opportunity to sign up to receive his newsletters. In particular, you might be interested in his daily or weekly meditations. If you click below you can link to the page on his website that gives you an opportunity to sign up for his  daily or his weekly meditations. Enjoy!
Richard Rohr's Website Offering Free Meditations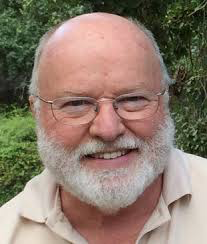 Did you know…
that gratitude activates your heart center in a very profound and positive way! Sometimes Thanksgiving can bring  pure joy, but for others a holiday can be a stressful because of family strife,  difficulties with health, or sadness over loss. BUT, here is the good news! All of us can find something to be grateful for just walking around our home or  out in nature. Here's a suggestion, start your thankful list NOW and  keep adding to it when something pops into your "view". You will be amazed how long your list is by Thanksgiving!
Save your list in a special place to take out on Thanksgiving morning. Simply by reading it out loud to yourself, your heart will send love and compassion into your brain, which in turn releases chemicals into your body that activate your body's natural healing ability! You will feel the rush of positive energy in your body. Then all day you can re-activate it just by touching your heart center, and silently saying thank you.  As you say thank you, take a very deep breath from your belly, up to your chest and release it very slowly. A second deep breath helps to move the positive energy around your body. Give it a try, and you'll be able to smile even if something unpleasant comes your way!