The EXPERIENCE…of Healing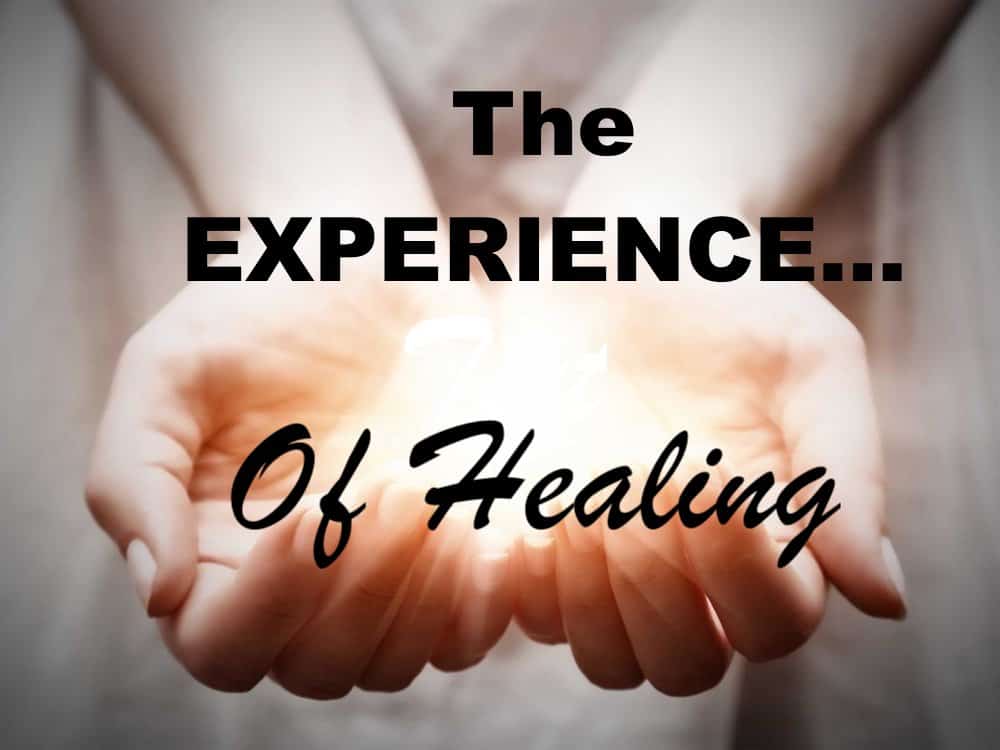 Healing is very complex!  Our human body is also VERY complex. Our understanding of how and why we are in such an amazing piece of machinery to house our soul is fascinating. In almost all webinars and articles on DEATH and DYING…the discussion invariably shifts into the discussion of our soul. What is it? We all have concepts that grew up with us in our culture. The Bible, along with every belief systems' sacred books makes references to our soul. And what does our SOUL have to do with healing?
EVERYTHING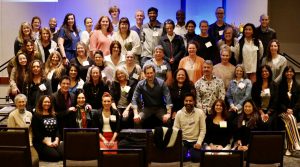 Are you totally AT PEACE with your soul? Do you feel a nudge to learn more? Have you found a balance in your emotional, spiritual, mental, and physical life? There are a lot of new understandings about consciousness that are slowly being recognized as existing outside of our brain. So, how do we connect with our soul? Do you?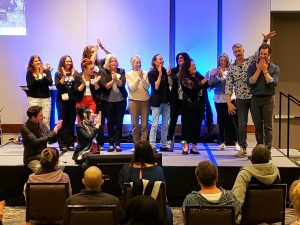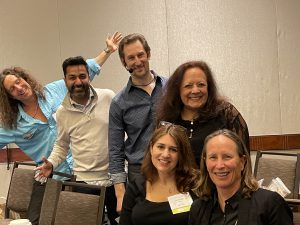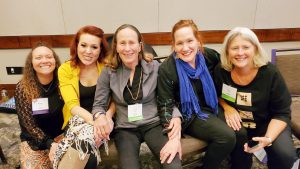 This group you see above CAME to learn by  opening pathways for understanding to help themselves heal and offer the opportunity for others. I'm including a few photos to help you realize how much FUN we have while teaching and sharing in all seriousness as well.
It has taken me so many years to really understand that healing is so much more than the aches and pains, or diseases our human body manifests. I believe it takes a connection or a RE-connection with our eternal self to bring the balance we seek.  Can a healing session or the personal RECONNECTION connect you to that place? I believe it can!
Hearing more life stories of incredible attendees convinced me they too have a KNOWING they can reconnect. (without an NDE!) Many of them experienced this during the weekend! Those of us offering healing sessions or the Personal Reconnections were blessed to hear and experience their excitement and transformation.
I was blessed to be with an incredible and very experienced Teaching Team in Dallas! It's exiting to share that so much of the training for Reconnective Healing Practitioners is wrapped into helping people gain an understanding of our connection to the Universe. Interwoven into every teaching segment were concepts of REALITY! We are ONE…there is no separation. We all have GOD living right inside of us. Our lives are so interconnected we need to celebrate that interconnectivity through our uniqueness as individuals from every walk of life!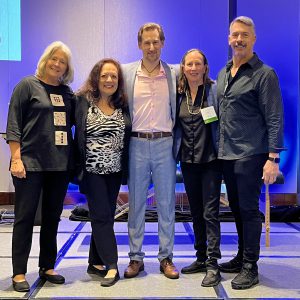 This was our "Teaching Team", led by Rob Koenig, who I introduced to you in our last post! I was honored to be among them. In case you missed that post, you can click here to read or re-read our post called Healing ~ Open Infinite Possibilities.
Besides working with incredible individuals, I met some amazing people from various places both in the US and outside the US that came for our training. As always, some came because they are exited to start  a Reconnective Healing business and others simply came for understanding. Many leave planning  to use the knowledge for themselves, their families, and friends.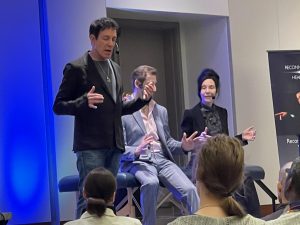 We were blessed to have Dr. Eric Pearl and Jillian with us and share their incredible inspiration. I was trained by Dr. Eric Pearl, but he and Jillian are writing a new book and are off on journeys with incredible people worldwide. As always I was blessed to spend time with them and talk about LIFE!
Reconnective Healing is a comprehensive form of energy health care because it promotes a return to balance, harmony and well-being in all areas of our life! Well being is finding the balance between our mental, physical, emotional and spiritual BEING. So often this training might be people's first exposure to "feel" and experience the sensations a healing manifests.
I think one of the first moments of understanding comes when people realize that through the Reconnective Healing Frequencies we are stepping into the awareness of a field of energy, light and information. Many of you are familiar with the energy field, but have you stopped to consider that this is more comprehensive? LIGHT is critical in our understanding of how we become a catalyst to connect in a field much more powerful than we have understood in the past.
The pathway of information over a millennia is flowing through this field of energy and light existing in time and space that is NOT linear. This is my KNOWING from my NDE where I experienced that NO space and time existed is useful! Marj experienced this concept as well as she experienced a phone conversation interrupted by light…but NO time and space existed!
When our understanding OPENS and our experiences confirm what we KNOW deep inside already…healing expresses itself in our bodies.
We realize others are all on this same journey, simply in different places in the remembering process. Our soul gives us nudges all the time to pay attention! Sometimes a healing session simply opens the AWARENESS that we need to pay attention.
Today I want to connect you to another way to understand healing…it's an e-booklet offered for free from The Reconnection. If you  Click here… you can spend  time understanding more. You will see that you connect to www.thereconnection.com many times when you click for more understanding. Many people have benefited by simply reading this booklet, or taking the PORTAL…the online course to understand more and simply put it to use in their life.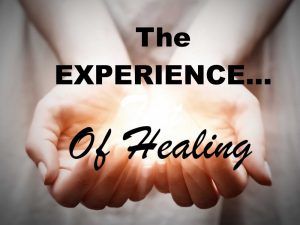 My goal? I hope I can help you UNDERSTAND the power that exists within YOU! The sharing isn't about becoming a healer, or about booking sessions with me,  it's about YOU…your abilities when you open the awareness of your greatness.
YOU are so very loved…unconditionally!
In case you are interested in learning more. The next training I will be helping with is in Orlando on August 6-7! AND,  here is the connection to the first hour of the Portal Online Course for free! Click here.