LOVE …the POWER of Asking!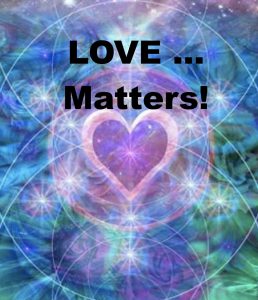 I hope you enjoyed last weeks blog post called LOVE Matters. If you missed it for any reason you can click here and go back and read it if you would like! I ended the post with this poem written by Deepak Chopra. Now that you've had a chance to read through it and perhaps even ponder on it during a quiet reflection time for yourself, I'd like to share some of my thoughts.
But first, you might want to read these words again. And then if you will allow me to indulge you with a story in the recent life of Terry…you will understand why these words simply jumped off the page right into my heart.
LOVE
Love is the spark in my heart.
Love is the light of the cosmos,
A raging flame that devours
Sun, moon and stars. 
Love is the air we breathe.
It is not pleasure or even ecstasy
It is not emotion or feeling
Love is the circulation in every cell
Love is invisible and ever-present
Love is the only power.
Its universal force permeates everything
It does not possess, control or dominate
If you want love, place no conditions.
  ~ Taken from his book entitled RAID on the INARTICULATE: Poems by Deepak Chopra
Each line of this poem allows us the beauty of understanding that love is not the emotions and feelings we have…it is so far greater than we can imagine! Love is the air we breathe that is circulating in every cell of our body. It is invisible and ever present, living in our heart just waiting for us to grab on to the power of it. And I simply LOVE the way it ends. It is a sentence that lives inside of me in memory of a God who places no conditions on any of us…simply LOVE. Can we BE that kind of love? It's not easy.
If you want love, place no conditions. 
This is a NEW book that was just published in 2022 by Hay House. I listen to Deepak Chopra in videos and webinars fairly often and I'd never heard him speak of this new book. It is such a synchronistic event that I found it.
I found it through the POWER of love…shifting into ACTION. The energy of LOVE can filter right down into action in our lives. You see, I was a little frustrated with my return to Michigan after being in Florida for two months. As I mentioned in the last post, I had a whole list of things that "seemed" to be providing anxiety daily rather than the love of returning and relaxing into my home once again. It feels wonderful to be home. I knew I only had about 5 days to get ready to fly to Texas. So,  instead of my usual meditation I was running "the words" that I would use to share my life on stage and how I got from Death to Reconnective Healing…knowing I would be teaching this time. And I was feeling that words were so inadequate to really express experiences of the soul.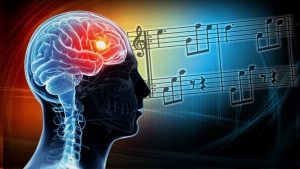 Later in the morning, I realized my human ego side had chosen to take over my thoughts…I didn't allow my spirit self to infuse LOVE into the decisions I was making. I was not sitting in meditation, but showering and fixing myself up for a busy day. I thought NO! I turned off the TV and put on some meaningful music for myself…but continued getting ready.  It was an amazing leap right into my spiritual self…eyes wide open, but my mind was shifting into a different place. MUSIC is a very powerful motivator.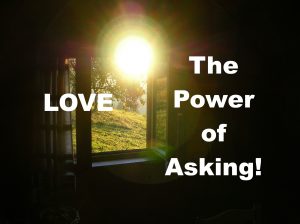 I simply ASKED…I need a shift. I need better articulation of words…I need a meaningful quote to use in the blog post I was writing about love that day. I had started the post dated for Friday, April 22 on Monday knowing I was leaving soon. So, I wrote for awhile and left the house to buy a gift for a friend and then on to book club. In the car, I kept up this conversation to spirit. I stopped at a special store I love and sat in the parking lot. I opened my phone. Sitting RIGHT on top was an email from Hay House. I looked at the title of this book, it was on sale and I could get it on Nook for 99 cents! There was a knowing…I needed this book. And look at the title of the book…OH MY what a message!
RAID on the INARTICULATE: Poems by Deepak Chopra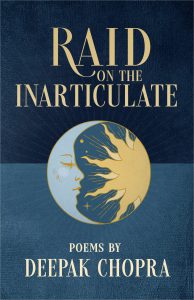 I ordered it right there on my phone and left for book club and then had a hair cut. So, much later when I got home I immediately opened my Nook and downloaded the book. I had to finish writing and make dinner, but THIS book was the answer to my ASKING! How often do we simply forget to ask? Does this happen to you?
I sat and read the introduction and there were the answers to my questions. The poem I shared on LOVE was the second poem. It was SO perfect, I almost skipped reading the first poem. And yet…this was the first part of my question…I need better articulation of words! So, now I hope you enjoy as much as I did the FIRST poem in this book! LOVE was the second poem.  It was so meaningful because AGAIN it's the KNOWING that the spirit world is listening and knows exactly what we need! I hope my story helps convince you to give it a try! Ask your questions…and expect an answer! What you receive will be just right for YOU and your life!
It was after reading this poem in the book that I had an answer, wrapped in a poem.
Prisoner of Words
Spells, charms, incantation
Be careful what you say…
The magic of words enfolds intention
Centuries of knowledge
Layers of experience, an entire history
In a few syllables.
Our lifetime is packaged inside us
As imprints triggered by words.
Wrapped in words the way a
Spider wraps flies in gossamer
We are both the spider and the fly
Are my words imprisoning myself  in my own web? I KNOW I can open myself to the greater reality and expand when I receive more and allow more into my life.  The magic of words enfolds intention…wow, that idea is worth pondering. Not that I am using spells or charms, but in a WAY…that is how people sometimes view someone who talks of being with God. They are spell bound, and yet THEY are just as incredibly empowered. It's my job to help them KNOW how powerful they are! Our lifetime is packaged inside us..oh YES!   I am triggered by words that have been "caught in an ever entangled web." And now I know what to do when I speak. Simply open myself to infinite possibilities, slow down, and LISTEN for spirit to help form the just right words.