AWAKENING Mind…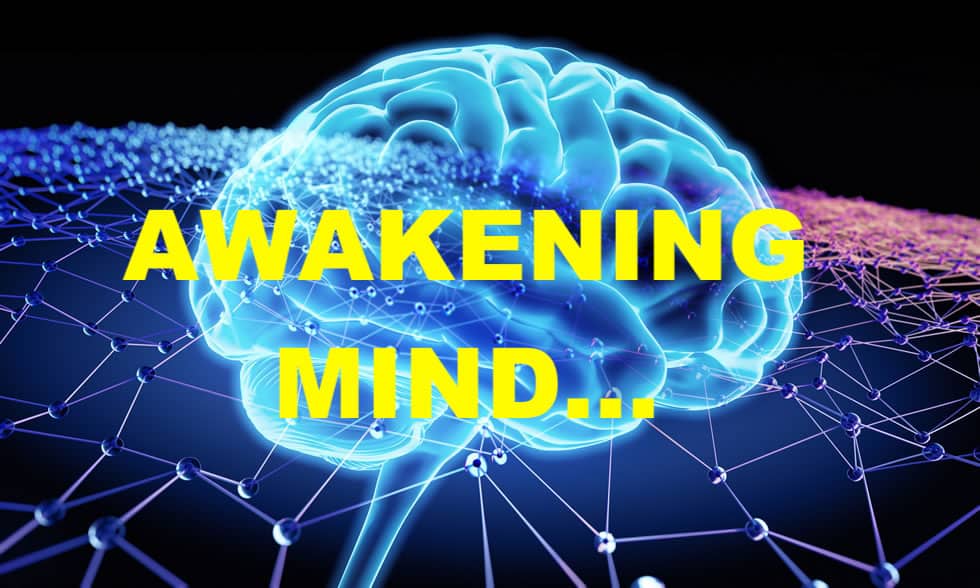 The AWAKENING Mind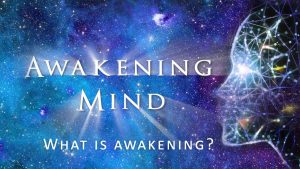 What IS awakening? I have wrestled with this whole concept since 1982. My NDE began the search and each year of my life since that time I have been trying to piece together the puzzle that humanity has been trying to solve for thousands of years. Through many mystical experiences over the last 41 years, the answers are still woven between the beauty of LOVE and the practicality of LIFE. I've written my thoughts and I've spent countless hours emerging myself into the quiet of my mind to help myself reach deep into my KNOWING.
How unbelievable is it that I thought I could EVER put myself into a place where I could say…I get it, I UNDERSTAND. I am sitting here in laugher and smiles…not because I figured it all out, but because I chose to simply let go and let the thought of a thread of understanding  simply arrive to ME in whatever way the Universe decided to share with me!
Here I am at my computer planning some time away soon…and SHARING with you well ahead of departure day.
Today as you read this post, I will be in Sedona, Arizona helping to teach some everyday people JUST LIKE YOU, that they TOO can facilitate healing within that Biofield of energy I was talking about in last weeks post. Heal Others, Heal Yourself is such a HUGE statement that, once embraced, you will be amazed at the simplicity of it all! I will be enjoying the interaction with all of the RECONNECTION teachers, friends and Dr. Eric Pearl and Jillian Fleer joining us as guests.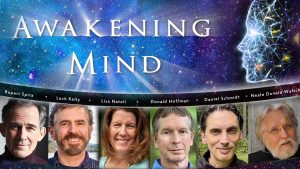 So today I will totally DEFER any wisdom I could possibly share to some amazing people that you will WANT to spend a FULL HOUR with instead! This movie arrived to me at simply THE best moment. I just couldn't THANK the Universe more for sharing it with me at a moment that was simply perfect for me.
ALL of us will listen to these words with different ears…and as we know that is totally PERFECT! You may or may not be familiar with all of these people, but you will totally ENJOY all of them!
I hope you will chose to spend an hour with this movie. Here is a link so that you can listen at the very best moment in time for YOU! Click here and it will take you to YouTube and  AWAKENING MIND Part 1: Know Thyself
This is a film full of images that are perfect to help you understand right within your own understanding! You will see that the following people simply capture your attention. I am most familiar with Neale Donald Walsh and Rupert Spira, but perhaps you will identify with them all like I did.
I will suggest something, but only if it works for you. I sat and listened for my first viewing and simply took it all in. I then went back and took many notes so that I could PROCESS more at a later time.
You will hear more about my own learning as our posts go on in months to come. But, I will share just a simple thought…
We become awakened by realizing we are already awakened, whole, and perfect as we ARE. The simplicity of our true nature is AWARENESS… understanding our ONENESS with one another is a key piece of that awareness that can simply emerge in us one day while we are "practicing" our own spiritual practices. It's quite by accident (without dying to find out!) you will hear…that perhaps it is in letting go and enjoying life that the accident simply bolts us over on one simple day…
WISHING you a simple day of LOVE and AWARENESS!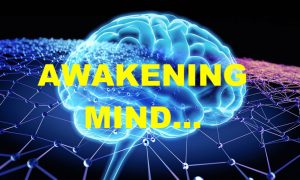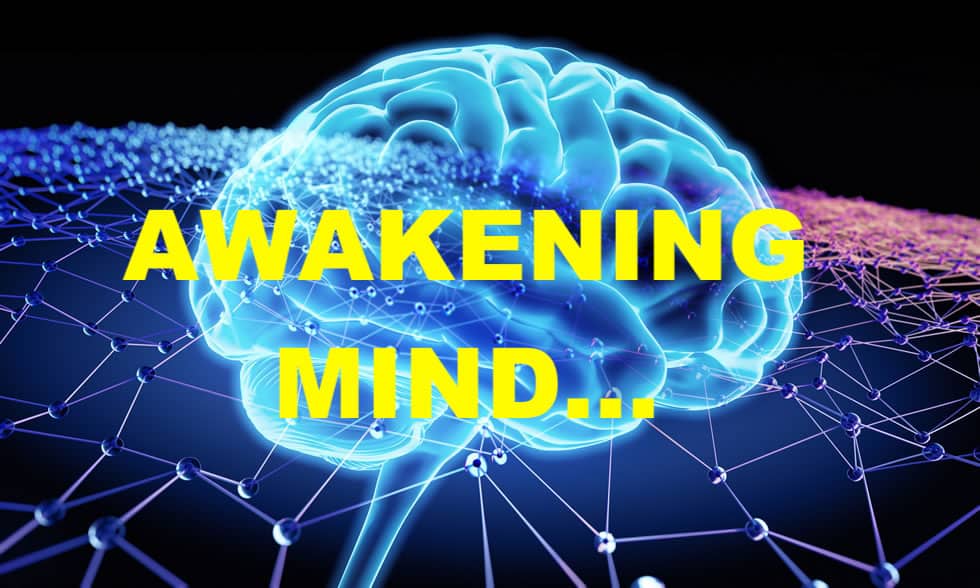 Marj and I have both had very different thoughts, emotions and reactions as we listened to this movie…isn't that beautiful? You will have your own reactions and it might be a reaction of overload! Don't stress over this, simply let go and perhaps over time you will decide to listen again with different ears! In fact…both Marj and I had to listen to this movie twice simply to embrace our thinking through concepts presented.
Remember, the AWAKENING MIND takes time and patience!!
*LOOKING ahead… Marj and I will BOTH share some thoughts that emerged after listening to this movie in our post next week!  SO…jot your ideas down and simply ENJOY your own thoughts that come. No stress allowed!