FEELING the Prayer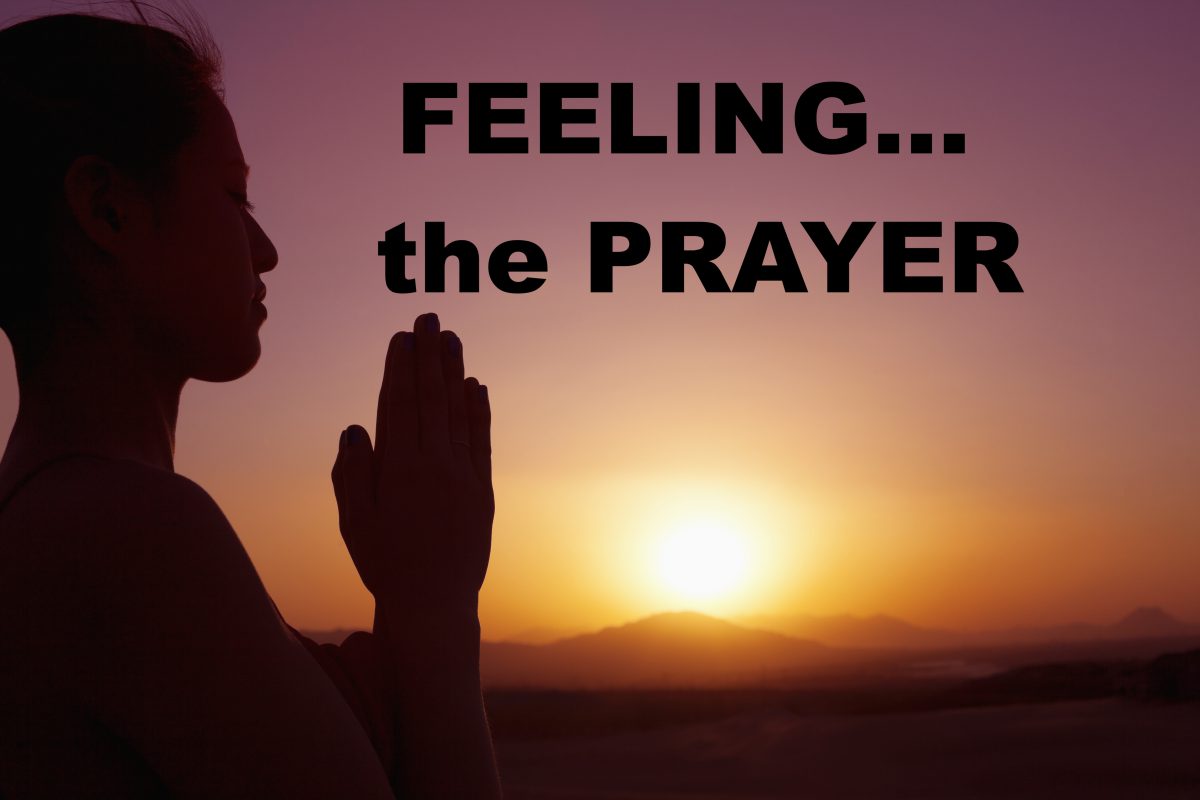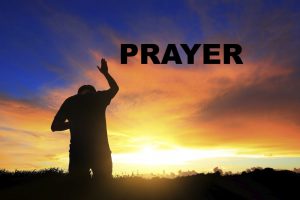 Last Friday  I ended our post with the thought…
"I BELIEVE the key (to prayer) is feeling deep in in our hearts with a wordless COMPLEX conversation with God."
If you have not read our last post or feel like you would benefit from a re-read, I strongly recommend that you go back and read it. You can click here to read the post on PRAYER where I shared my own experience following my NDE along with some very significant thoughts shared by Gregg Braden in his book titled Secrets of the Lost Mode of Prayer. I mentioned that you might want to stay tuned because I wanted to share some practical prayer habits which can enhance our lives.
Before I share some of those,  here's a THOUGHT for you.
Do you LIVE your everyday life LIKE you are ALWAYS in prayer?
As I told the story in the last post about my amazing recovery following my NDE I described a bliss state I was putting myself into as I connected back to God. In remembering the time, I now realize I had a gift sitting RIGHT inside me that I used! But gradually over time I drifted back into my human life which included embedded beliefs in very traditional styles of prayer. In the process I lost a very powerful connection. Or so I THOUGHT. I began into a spiral you might be quite familiar with…doubting myself crushing any new thoughts. I literally began to think that I could never be that close to God anymore…after all I wasn't dead now and didn't my human existence  separate us again? But, NOTHING could be further from the truth. 
Every one of us is FOREVER and ALWAYS connected to God!
Do YOU feel separated from God? I think this is one of the most important concepts for us to understand…we are ONE with God and NOTHING can separate us! "Be STILL and KNOW that I AM GOD." is simply too powerful for us to ignore. People from thousands of years ago understood this concept. Literature abounds with references to our soul, consciousness, and our inner ability to CONNECT. It might surprise you to hear these words from Deepak Chopra.
" Meditation is not a way of making your mind quiet. It is a way of entering into the quiet that is already there." ~ Deepak Chopra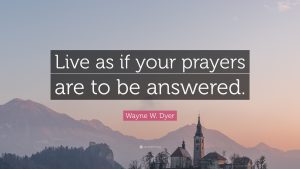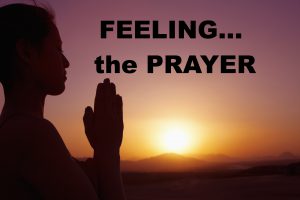 Can we enter this quiet state during our busy every day life? I believe we can and it was with the help of Gregg Braden that I began to  PUT the practical advice about prayer to WORK for me. I understood the concept that FEELINGS contained in prayer were critical for results. I also internalized the fact that somehow I needed to become the prayer through my feelings and LIVE like the prayer  was already IN PROGRESS!
I quickly realized that I had read some of the same messages through all of Dr. Wayne Dyer's books.  Dr. Jean Houston was doing seminars on how to visualize and act out your prayers and desires. Louise Hay from Hay House helped us all realize the amazing POWER to heal through thoughts. Neale Donald Walsh was helping us learn to have our own "conversations with God". NDE stories were FULL of incredible healing stories and NO PAIN in the realm beyond.  I began to realize that ALL of my prayers were connected to HEALING in one form or another. BUT, I needed to EXPAND that concept to include not only physical healing, but emotional, spiritual, and mental healing as well. I knew LOVE could lead the way through my heart.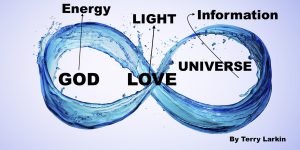 I began practices which helped me to really BELIEVE in the power of miracles. When I "believe" in the possibility of miracles, I'm likely to EXPERIENCE them. I can CHOOSE to believe in miracles and I can CHOOSE to help create them in my reality. I began a daily practice:
Step out of bed and say, "THIS is going to be an awesome day!" or "This

IS

going to be an awesome day…depending on circumstances!
After getting up as I start my daily routine of lemon juice or celery juice and say, "I am special and wonderful. The more I love myself, the less stress I have." ~ Borrowed words from Louise Hay! THEN I make the coffee…letting my mind design a prayer for the day.
Sitting in my most precious space, I pick up one of many spiritual books and read a few pages or a daily page…like Suzanne Gieseman's books or  so many I have piled up on my porch. I let "intuition" take me to one of the books. It is SO beautiful, there is never a day when there is NOT a message for me!
Most days I am up early ahead of my husband ( or BEFORE work pressures hit) so I can I roll out my yoga mat and stretch and ALLOW any and every thought to simply flow through my mind while I listen to quiet music. The music is deepening my prayer thought for the day. VERY often I am letting the ENERGY of first light seep into my body through the windows in front of me. OR…I'm outside on my back porch! WONDERFUL sunrises, or simply first light ~ even in rain or snow. The ENERGY is the same and FEELINGS of love are easily set in motion!
My phone is NOT yet off silent from the night and woe is me if I look at email!!!!
I KNOW what I am doing at this point is

CLEARING the channel

…I'm cleaning out the junk  from my brain, allowing my thoughts drift into my heart instead.
I CLEAR my channel to make CONNECTION to GOD. I stand in my yoga pose or stretching to save time.  I'm taking NOTICE of my body and helping myself BE AWARE of any difficult areas. Being AWARE of my energy centers or chakras helps me CLEAR out negative thinking by massage or tapping on each one allowing my mind to imagine LOVE heading into every single CELL of my body in every corner.
SITTING DOWN and closing my eyes to distractions, a connection CAN be made with GOD & spiritual guides ~ even if you only have time to hop in the shower…water is a great conductor. YOU are the bluetooth…RECEIVE and ALLOW love to move into YOU as you smile through your day from head to foot! LIVE your prayer with every step… like you already KNOW it's on it's way!
"I give myself permission to be all that I can be, and I deserve the very best in life! I constantly have new insights and new ways of looking at the world!'~ Louise Hay
Do you have a desire to open yourself UP to this LIGHT?
Reconnective Healing allowed ME to experience HOME…I recognized the energy RIGHT away during my first healing session.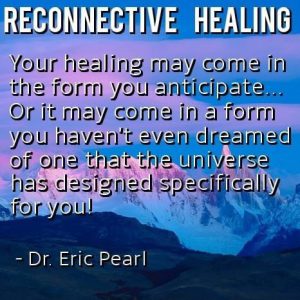 ***Stay tuned next week…HOW is Reconnective Healing a prayer wrapped in love? Remember, FEELING is a key…