IANDS Conference SPEAKERS!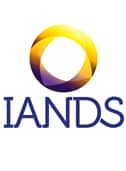 Hello ALL!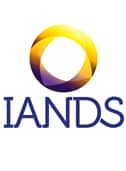 IANDS…International Association on Near-Death Studies International Conference has begun and I am in Philadelphia, PA…well actually Valley Forge. But I want you to know that you have an opportunity to hear ALL of the main speakers that will be sharing over the next four days!
You don't have to be present to hear some totally amazing people speaking on a variety of topics related to Near-Death Experiences and STE Experiences like Marj, but more important is how these people's lives are now contributing to the ever expanding spiritual realm that is changing lives all over the planet!
Click here to get the details of how you can livestream the conference or have the ability to hear any of the speakers for the next 90 days! As you look at this schedule. You can find my speaking on Friday afternoon from 2:45-3:45. I am with a panel and will be linking my NDE learning with healing. I will share about why Reconnective Healing has become such an important part of my life. It is called, NDE's Teach us About Consciousness and Healing. You CAN see and hear it live-streaming or from video on demand! ( My name is listed in the more comprehensive schedule, but this link just has the title.) I am honored to be in the main ballroom and even listed here, there are many speakers all over in other rooms that are not featured to be in the videos. 
I am also sharing the Reconnective Healing experience! I will be offering Reconnective Healing sessions for several hours each day. That will also give me an opportunity to SHARE this beautiful work with many people.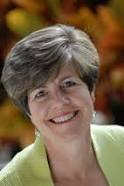 One of the highlights will be Suzanne Giesemann giving a presentation on Friday from 9:15 – 10:30 AM ET called Magnificent You! In Suzanne's words, "this is a wonderful opportunity for you to experience one of the most life-changing presentations I've been honored to share since the start of my journey!" I can't wait to hear it and be with the live audience that will be experiencing this amazing woman.
I'm excited to be having lunch with Suzanne Giesemann along with a few other speakers on that Friday! IANDS sets up a beautiful luncheon where we can talk with these very special people at a table with usually 6-8 people. How blessed am I?!
There are so many EXCELLENT talks that will be shared here on so many very pertinent topics that are important for all of us.  You can see the line up from the link page. Another highlight will be Dr. Eben Alexander, the neuroscientist I have written about so many times. Another is Mark Anthony, he is absolutely awesome to hear.
As you can see the video on demand is the cheapest option at $13.99 ! That's an amazing price. Again, here is the link to the IANDS page where live-streaming and video on demand are available to all!
I feel totally blessed to be enjoying the company of so many incredible speakers, presenters, workshop leaders, and attendees who are totally amazing people with incredible experiences of their own.
Off to get my display set up about our book, God's Amazing Presence, into the bookstore! It will be available in this incredible book store along with my information cards and flyers. I've never seen such a collection of incredible books in one place.
THANKS for sharing my excitement! Click here to join the excitement and hear speakers that can help you along your own journey!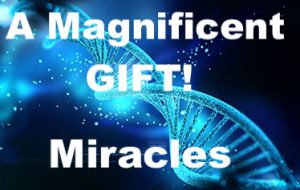 In LOVE, LIGHT and INFORMATION!
Terry Larkin