REST from Labor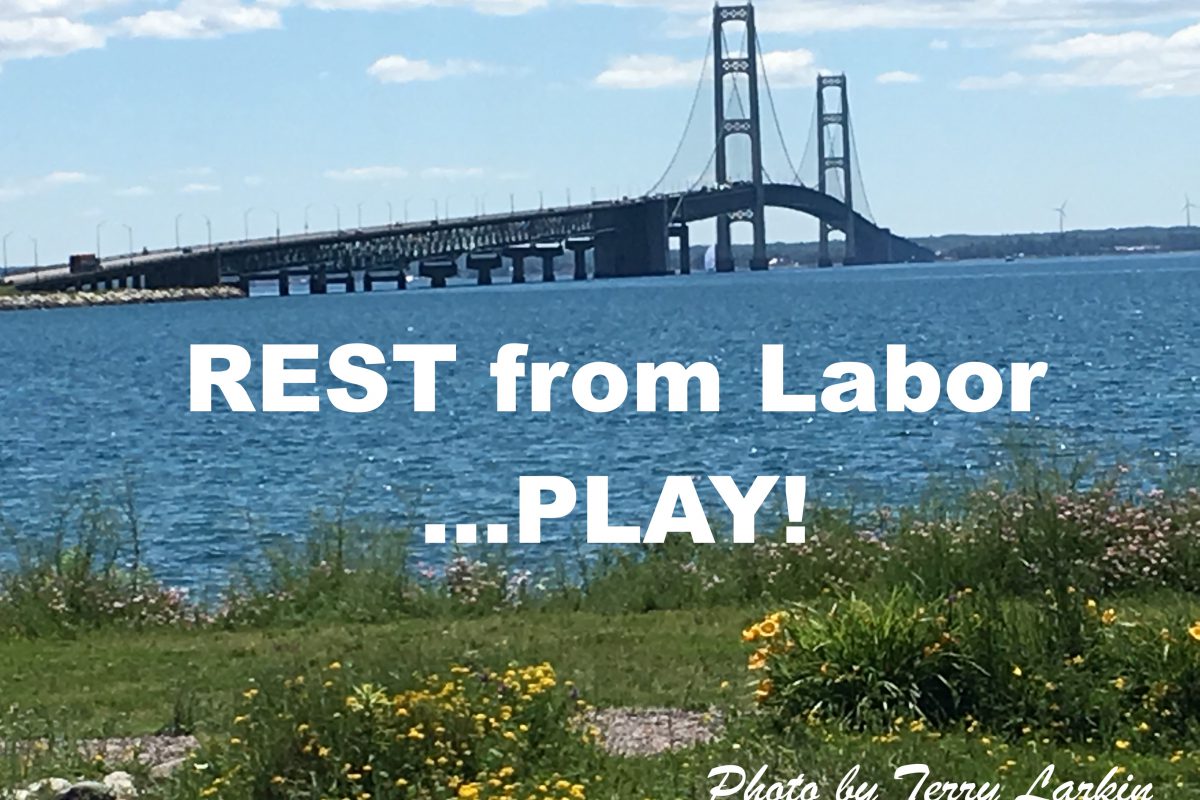 Happy LABOR DAY…WEEKEND!
Labor Day became a federal holiday in 1954, under President Grover Cleveland. Cleveland created the holiday

during a crisis

over federal efforts to end a strike by railroad workers.
 www.history.com/topics/holidays/labor-day-1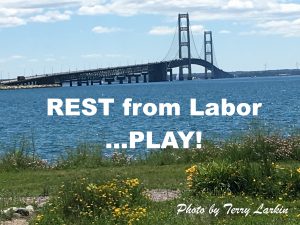 I was curious about why Labor Day began in the first place. When I was teaching full time, I always thought of it as the unofficial END to summer vacation! Very often I was NOT resting from my labor, but instead madly working hard to be ready for those beautiful young smiling faces that would greet me afterwards! I figured the origin had something to do with a Labor Dispute during the early years of discrimination and difficult labor laws that needed fixing in the U. S.  If you are interested in more detail, you can click on the title above where I searched for the history.
The HOLIDAY grew out of a Crisis
…hmm, are we in another crisis of sorts right now? Years from now will the Pandemic be remembered as a crisis in 2020? If you go back to last week's post, you will remember I spoke of helping us all open ourselves to live in the PEACE and LOVE that we ARE. Feel free to go back and read it if you missed it , there are some good thoughts there for you if you are struggling with difficult emotions right now. I find in re-reading other people's posts, I always find something new I missed.  
Click here.
September 4, 2020, I am finally away from our house! It's been a beautiful summer, but we have missed the travel that usually comes during our summer months. We still have to be very careful as I'm sure ALL of you are. As you read this, I will likely be doing my meditation in the Northern Woods.   I will be ENJOYING some time away UP NORTH as they say here in Michigan. But, I wanted to leave you with the reminder that laughter in your life is so very precious.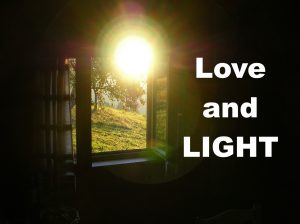 Remember that OPEN WINDOW from last week's post?
I know for myself, sometimes I have to remind myself…
 SIMPLY have fun and STOP taking life so seriously!! But I will be walking in love…for ALL whose labor might be difficult. 
That's my GOAL for my week away: HAVE FUN, LAUGH, and not take my life too seriously!
…what is YOURS?
I will LET in the LOVE and LIGHT as I'm OFF to play…we were created in JOY…I hope you are headed out for some of that JOY this weekend!