Signs…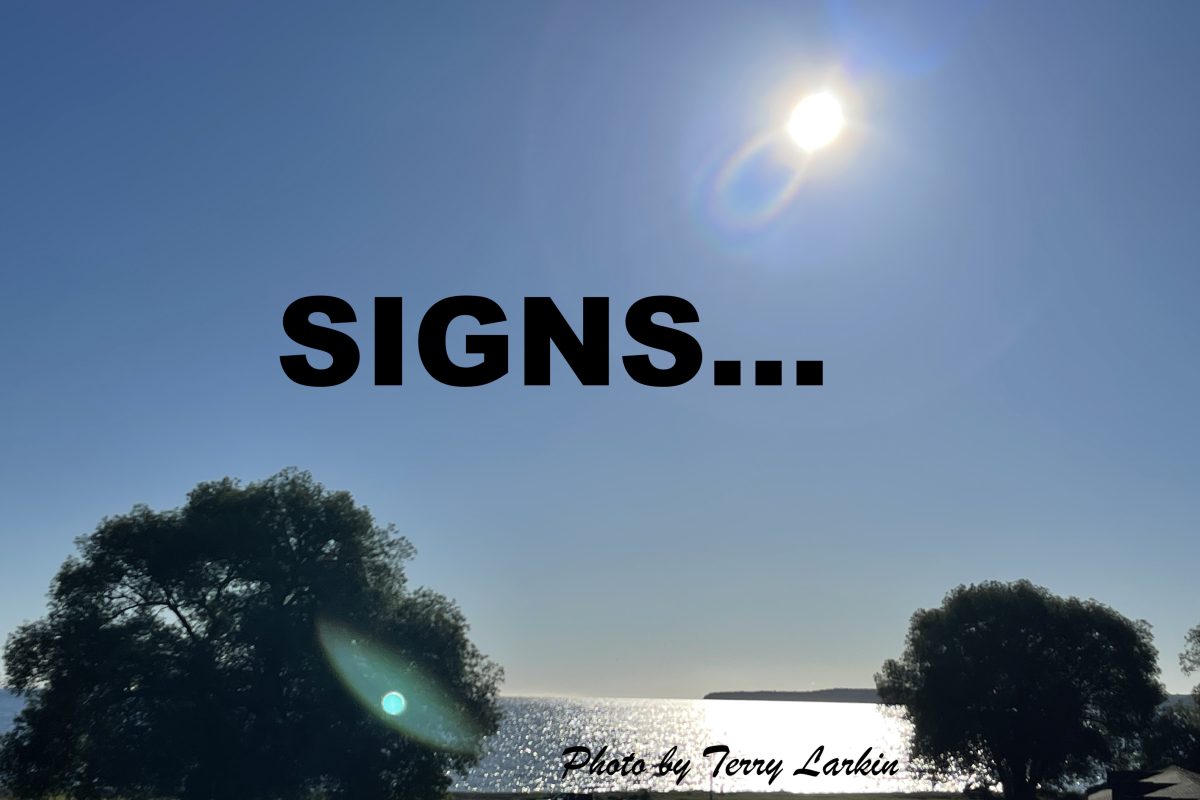 What are your feelings about SIGNS that seem to be arriving in miraculous or mysterious ways?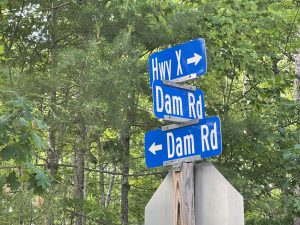 I took a picture of THIS funny sign that was on the road to a Dam that was built MANY years ago to regulate the overflow from Eagle River into the chain of  lakes. But, it caused boaters to need a hoist to be able to get from one side to another. Of course it was originally built back in the early 1900's to accommodate the logging industry. However, now, a nice updated version transports happy boaters enjoying a day on the water, able to travel through the chain of lakes in the area near  Marj's summer home. Before Jim's death we were enjoying a gorgeous sunny day having an afternoon "snack" picnic in the park that now exists in this area.  Oh, the memory is beautiful.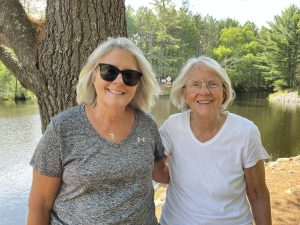 The sign got me to thinking… where was I? We take road signs for granted, but certainly this one could bring a chuckle to any of us. Hwy X on the corner of Dam Rd and Dam Rd.? It was like the expression we use, X marks the spot! Here I AM. Here we all are in this incredible Universe.  And how is it that real signs from a loved one, spirit guide or master from beyond reach inside our minds and are placed there with such emphasis!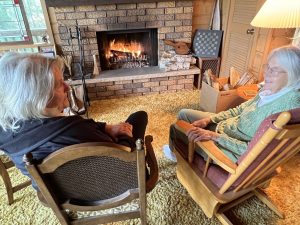 The two of us sat and talked of life, death, life beyond, love, and grief together for hours. Staring into the fire helped each of us remember the incredible beauty of life through memories. And YES…the warmth of God's Amazing Presence ~ GAP.
Sometimes we dismiss SIGNS as "nature" displayed in front of us, or sounds and sensations that we THINK are pointing to something important, but we are unsure.  It is probably too easy to dismiss SIGNS that really do have meaning for us. As time passes after a loved one's passing…After Death Communication is well documented.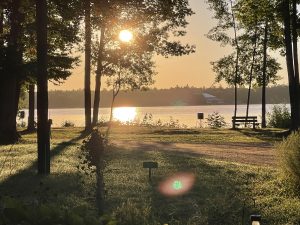 In a cabin up North, but after I left Eagle River, I was out meditating in the morning. SOME will say…only a chance photo of light projections. I say no. For me,  I was experiencing my camera allowing me to "view" what is THERE that we are often unable to see with our naked eye. Look in the light spot there and the green "crystals" in a circle in the middle. GREEN…the color of love. I knew it was communication because of the "feel" of presence in my body. The photo is a simple validation for myself.
Recently Dr. Wayne Dyers daughters, Saje Dyer and Serena Dyer Pisoni were speaking out about their communication with their father! And Wayne Dyer seems to have picked a medium by the name of Karen Noe to share his ongoing teachings from the realm beyond. It's pretty fascinating! But, like most of us, it took his daughters a long time to process and finally speak out about their experiences.
I have always been fascinated by the concept, I think even way BEFORE my Near-Death Experience. I can remember a very significant time when I was in College. I was walking along a pathway to my dorm after an evening event in a church there that had quite a lot of meaning for me. It was cloudy and snowing lightly. Suddenly there was light from behind me and my body simply felt like it was glowing. I jerked around thinking someone with a flashlight was coming and there was no light at all, but I was left with a warm joy that filled my body. For me at that moment, I thought…wow, YES, God is with me always. But, I had no frame of reference back then to even ask, who is WITH me?
Our book is full of such SIGNS that Marj and I both wrote about that were so very significant. I think the ones from my Father were some very significant ones that I still love today. This clock that came from my parents home placed on my mantel after Dad insisted each of us have one of his clocks he loved as he was closing a well loved home and moved into assisted living. My Mom had been gone for many years.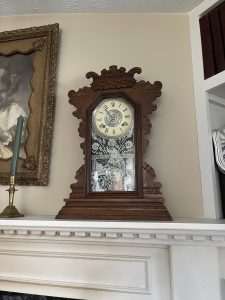 Probably six months after my Dad passed into the ever life this clock started to bong six times! We had stopped the clock long ago and did not keep it wound. The SAME day a phone call came into our house from my Dad's old HOUSE phone number that had been retired for  close to 3 years…no one was there. A few nights later my Dad came in a dream leading us back to a totally gutted house that we were rebuilding inside…to look and FIND a box he directed me to find. WOW…to this day I wear a diamond from that box. It is a forever reminder to keep my mind OPEN to SIGNS that show up in my life.
Every one of our lives includes loosing a loved one and missing them terribly.  Each one of you could share with US some incredible stories of their presence with you that you felt from another realm. .Sometimes we get the idea that if we share the story, it somehow might diminish our experience OF it. I can tell you that from my own experiences, that is far from the reality of it.
KEEP looking for SIGNS in your life! They are abundant!