Blooming…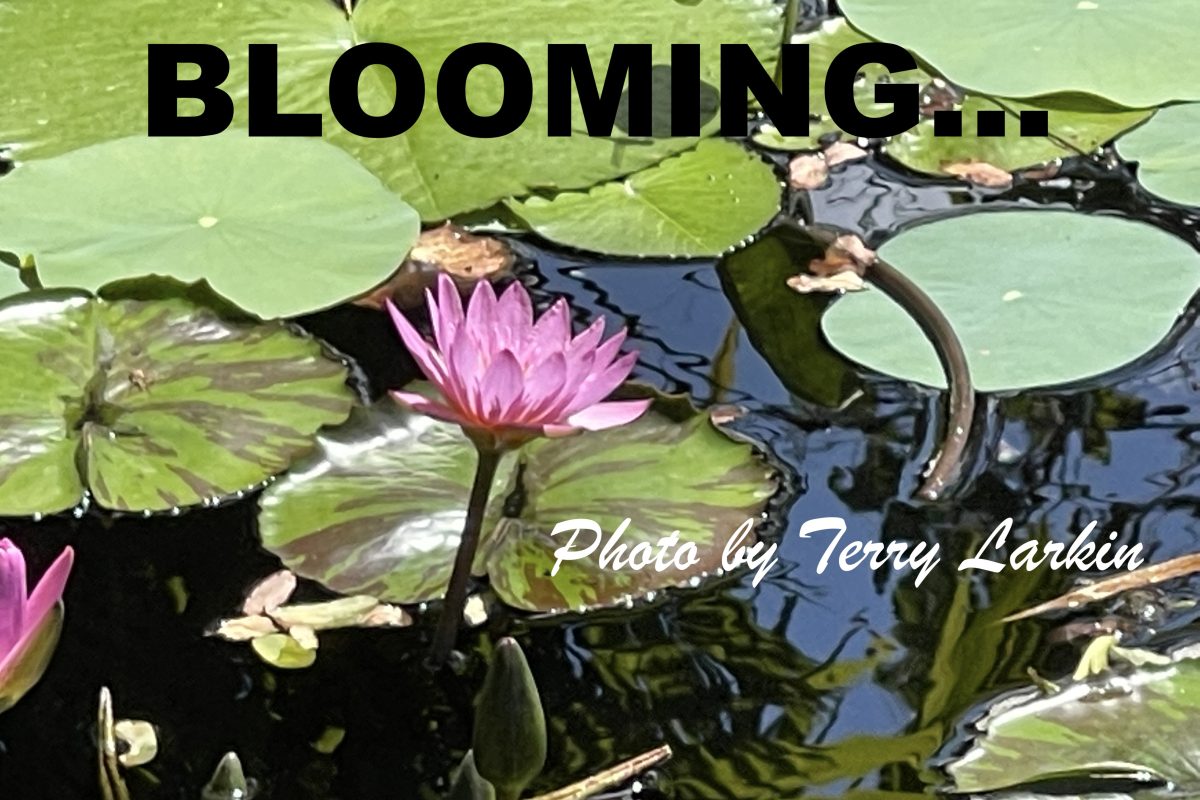 Our senses are alive with the blooming flowers and trees around us. Our hearts our blooming when we are AWARE of our inner beauty and self love. LOVE is blooming in our lives when our awareness of its incredible power gives us a boost into a life we love.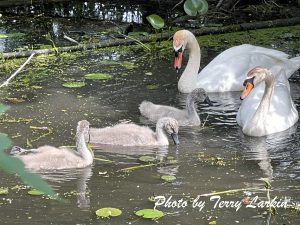 Each season takes us into knowing that nature provides answers when life tumbles down until we realize we can accept ALL of life…just as nature models every day and in every environment. We see FEAR in nature as baby birds, ducks, and swans protect their young from flying predators and intruding humans! And yet, they don't give up. They simply act smartly and move into deeper protected areas.
Those of us with a thinking brain start letting events swirl in our over active mind and start dreaming up the worst scenario! And YET…that is allowing more fear to step in instead of simply accepting that fear is part of our lives as humans. We can even smile and laugh at our naive thinking, allowing more peace into our lives!
" We only need to acknowledge the presence of our fears and smile to them as we would smile to an old friend."  ~ Thich Nhat Hanh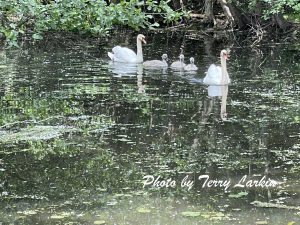 Recently I have enjoyed a nice walk down to a wetlands area that is not too far from our house. I find solace and peace there walking around an environment that has many challenges trying to exist amongst human footprints like a high school on one side and a middle school on the other side, a stadium, sports fields, and many well intentioned travelers along a path that is preserved and maintained by our school system…or at least they try! The beautiful wooded area provides a nurturing environment for the ponds. But, it's the EXPERIENCE there that keeps me smiling. There are three darling cygnets this year along with two very protective grown swans!
>
Is your intuitive nudge calling you? Have you thought about understanding Reconnective Healing for yourself, maybe simply for your own use? Let me know if you have interest in joining us in Orlando the first week in August! Or check out the information at www.thereconnection.com.
I know Marj and I both have shared the spiritual meaning behind our love of swans. Anne's spirit is alive and well when I allow her eternal soul to penetrate my own. I always feel this presence when swans are near me and I am so grateful for these beautiful birds.
And yet at times, we simply need to remind ourselves of the STORY of our lives that brought in incredible learning. If you look up the spiritual meaning of swans you hear words like grace, beauty, love, trust and loyalty. All traits that exemplify the beauty of Anne's soul. Then the knowing arrives inside that ALL of our souls exemplify this same beauty…we are all ONE.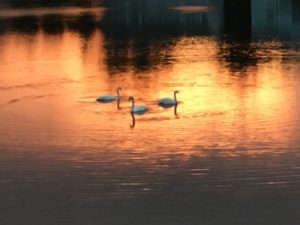 I kept thinking that these beautiful swans would ARRIVE in our lake…they have in the past. But, then I realized they are modeling what is important in my own life right now! Reach, go past expecting life to simply ARRIVE as you hope, go to the places where your intuitive thoughts are carrying you! I realized that I have ignored or shoved aside some of those thoughts that arrive with an instinct that says, "GO… search it out!" We have been given choice through our amazing creation. But, sometimes it is really wise to realize that it means choosing to follow up on instinctive thoughts! Do YOU follow yours? I'm learning more and more to follow MINE…but of course I'm always on a learning curve.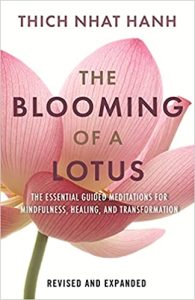 Recently I came across the announcement that there was a new and revised edition of Thich Nhat Hahn's  book titled, Blooming of a Lotus. I love his words and I know I can learn through them. This quote from the book simply took hold in my mind. It was just so every day and practical which I needed that day!
"When we begin to practice conscious breathing, mindfulness is lifted up within us. When fears and anxieties arise, we bathe them in that light of mindfulness. We only need to acknowledge the presence of our fears and smile to them as we would smile to an old friend."
A smile BLOOMING into love!
As I continued my day and enjoyed reflecting on everything and everyone in my life, I realized that so much of what I am taking in is helping me to smile at life when it is not always what we hoped it would be! And yet…BLOOMING simply does not just happen once, it's ongoing. YOU and I are all walking along that journey we call life doing the very best we can. SMILE as YOU blossom…realizing your potential within your human body.  Every cell in our body is alive with energy helping us maintain that balance our human bodies need, while opening each lotus blossom within us.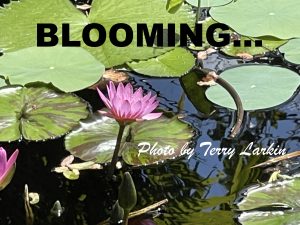 "Every cell in our body is an antenna, picking up signals from all realities. Do you want good conductivity? Nourish your cells with good oxygen and water. Provide them good flow through movement of the body and stretching. The body is an instrument. Nurture it. Notice the difference in receptivity to insights and information when there is poor flow – experienced as rigidity and a lack of energy in the vessel – versus when you are bright and lively." ~ Sanaya – Channeled by Suzanne Gieseman