Inspiration!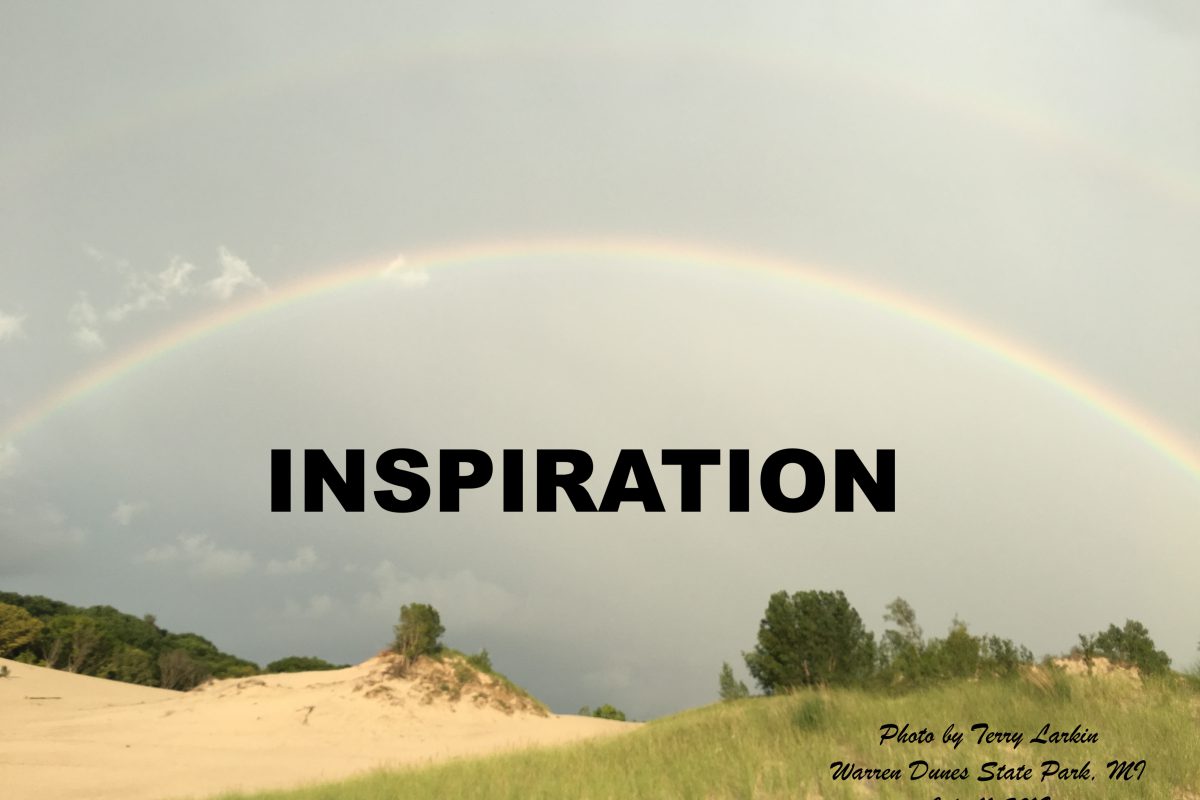 Hello all!
I am on vacation…can't you tell?! Last week I was camping for the week and I have to tell you it was spectacular! Absolutely beautiful every day and I loved catching up on my spiritual reading, reading for my book club, reading for pleasure, hiking, riding bikes, Lake Michigan dune beach time, visiting a winery, and special times with my awesome husband Doug! Marj is on vacation too…lots of time with her grandchildren up in Eagle River along with her boys.  We will both update our summer happenings at the beginning of August. I have events and webinars I am taking related to Reconnective Healing this summer and I will be anxious to share the learning with all of you!  I AM available for healings…give me a shout out by email or call! Visit our website to see what is new. www.thelightgap.com
But, I missed all of you and I missed writing to you! In fact, I always miss hearing from you. So…do write us, we LOVE hearing from you! Life always continues… summer months are an awesome time to enjoy new insights and relaxing in life.
INSPIRATION…from Nature and from PEOPLE!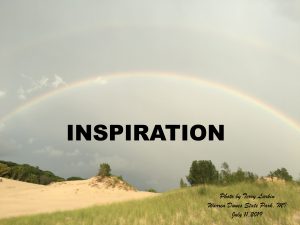 This photo was taken while we were camping at Warren Dunes State Park here in Michigan. The park is on Lake Michigan. In later posts, I will share more about this amazing photo along with other insights gathered during an amazing week.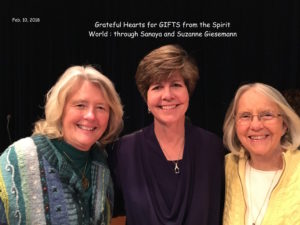 Most importantly, I wanted to share a post from Suzanne Giesemann. We have written about her in the past and I know we will continue to share her amazing insights in the future. I am including this very "winter" looking picture of us with Suzanne taken in the past to remind you what she looks like.  Marj and I both adore her as a person, and Marj had a reading with Suzanne hearing from Anne in powerful ways. I don't know if you have signed up for her newsletters, but I always find them so informational as well as inspiring. And I also get her daily wisdom. She calls its The Daily Way…I loved hers today.
It is a picture of her on the street on a scooter…reminding us to do something "Just Because". She asked us "Do you ever just go for a ride or walk with no purpose? No destination? No set duration? Or are you always driven? What if your only purpose in going out is to be?" She goes on to write more words of wisdom for us. Isn't this just a fabulous idea? My camping journeys were a lot like that…but I'm going to try this idea here at home all by myself and just see where it might take me! I don't have a scooter, but my bike might just be the right way to go!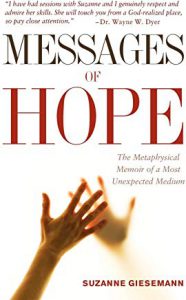 In her newsletter this week, which she calls News and Views from This Realm and Beyond…she shared a documentary film that was released 7 years ago as she published her book called Messages of Hope. This book is still my favorite,  she has many. She also shared a few other short videos that we can all listen to and enjoy. I loved her short video on this newsletter  called, There's Always Something to be Grateful For! Besides the two minute video to watch, she writes about the concept. It is wonderful. I am unable to share the newsletter, but I do encourage you to sign up…a lot of her content is free! She does have  monthly mentoring sessions in group a group situation that she offers at a cost. But, you would not need to do that to receive her newsletters and Daily Way messages. She is starting a new face book page called There's Always Something. It sounds fabulous and I plan to check it out.
Here is a link so that you can listen to her documentary for free. It is SO relevant for anyone to see and hear how her limiting beliefs kept her from any thoughts of spirit during an astounding military career for 20 years first…all the way to where she is now. She's not only one of the most talented mediums I have ever encountered, but an amazing speaker and workshop teacher all over the country. Enjoy, this is beautiful documentary. It is well worth your time to watch!
Messages of Hope ~ The Documentary
She has many U-Tube videos available that you can listen to, but this one is only recently released for the public to view. The link above will take you to her website and you can click on the video to see the entire documentary.
HAVE fun this summer and help it encompass the best of YOU!