A BLANK Page…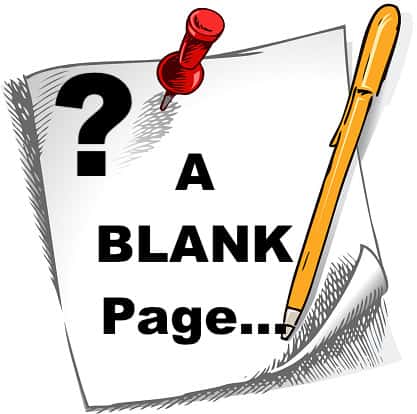 So often in the morning during my quiet moments of going within some of my greatest thoughts begin…but usually they don't END there. There is something about moving on with LIFE that stirs incredibly important insights. Have you had this experience? If I've read an incredible insight from a person I admire, it is often later where my own thoughts ABOUT that idea take shape in my mind.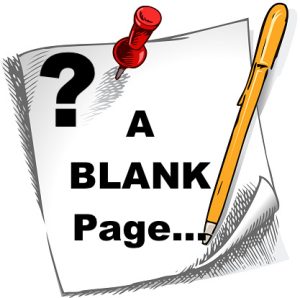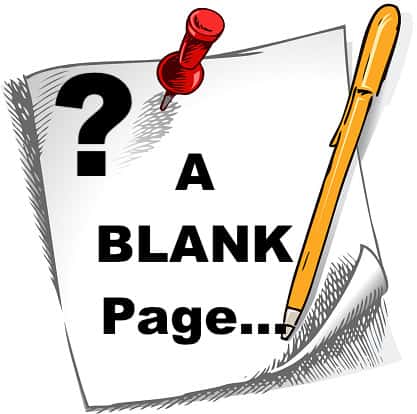 This morning I joked with my husband and told him at breakfast that I would probably have to call my post A BLANK PAGE!  I had absolutely "nothing" of importance surfacing in my thoughts. After moving on with my morning, I was showering and had some beautiful George Winston Piano music playing. I haven't listened to that CD in a long time…all of a sudden I hear, "Isn't that the way you should start EVERY day?" Wow… what a powerful message.
" Start EVERY day with a blank page!"
I am aware of how difficult this concept can actually be. For myself, living in the MOMENT has to include the knowledge that we all have spiritual guidance with us every one OF those precious minutes.  Each and every day is a NEW day. And yet how many of us already have a to do list all set, exercise plans, work schedules to follow, and appointments on our calendar. We hope to balance all of that, but feel disturbed if something extra creeps in. It's easy to remember tasks not finished yesterday or start pre-worrying about a problem that just seems to have no solution.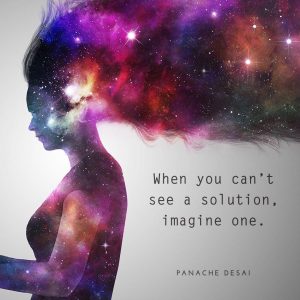 So what if I could begin each day with only one thought in my mind…I AM GOING to have a fabulous day! I asked myself, what would a FEEL GOOD day look like today? My spiritual wheels begin turning and I "remember" and embrace my ONENESS with ALL.  I know that my day will include loving and caring about another person. YES, I chose a troubled person who is really in great need of love and LIGHT in her life. My mind simply begins to take off in absolutely lovely ways.
I closed my eyes and "imagined" her smiling , laughing, and enjoying life again. I painted a whole picture knowing she will be painting her OWN life in her OWN unique way. I know I will keep imagining…so the world she paints is full of the love that we ALL deserve!
Once that was accomplished I felt so energized that I worked down through a whole list of household chores I have wanted to get to done. I enjoyed conversations with family and a few friends just to hear their lovely voices. Ah…community, it's so important.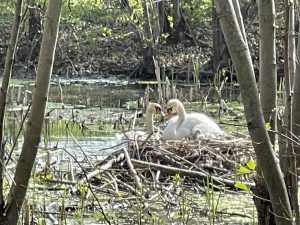 I balanced my day with another walk to remind me of the incredible beauty in nature that offers healing listening to the birds as my body's senses came alive  enjoying the beautiful flowers popping out of the ground even in spite of the cold weather.
I had found an incredible scene at the wetlands. THERE was the doting father swan loving on MOM swan as two tiny heads popped out from under the swans wings. This time the goslings were a little more active.  My husband and I were so touched by this beautiful scene. Double click on the photo and you can see and share in the amazing display of JOY about new life in two beautiful swans.
Of course writing fills my heart as well, so I show up here to SHARE caring thoughts with all of you, and my day is not at all near its end!
What IS a BLANK PAGE? It is that incredible gift that God has bestowed on us when we decide to grab on and allow  ourselves to live that life. OUR life is the one that we are designing and creating for ourselves. When we open ourselves to  MORE thoughts of what we really, really, want we begin living that very dream. We find ourselves in the FLOW of life and enjoying even the most mundane of tasks. Balance simply becomes a WAY OF LIFE. When we accept our truths taking responsibility for our choices…there IS no blame, no need for regret or guilt, and we start out each day excited to simply START again…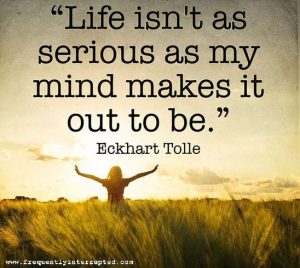 With a BLANK page to create and  FILL up once again with LOVE & LIGHT,  a lightness in our step, and a smile on our face!
Until a day comes when we need that little nudge from a friend to remind us we ARE the love of God, we are worthy of all the self-love we can muster and remember…
"Life isn't as serious as my mind makes it out to be." ~ Eckhart Tolle
A BLANK Page?
Of course…to start each and every day.