Terry's Story ~ NDE to What is Reconnective Healing? ~VIDEO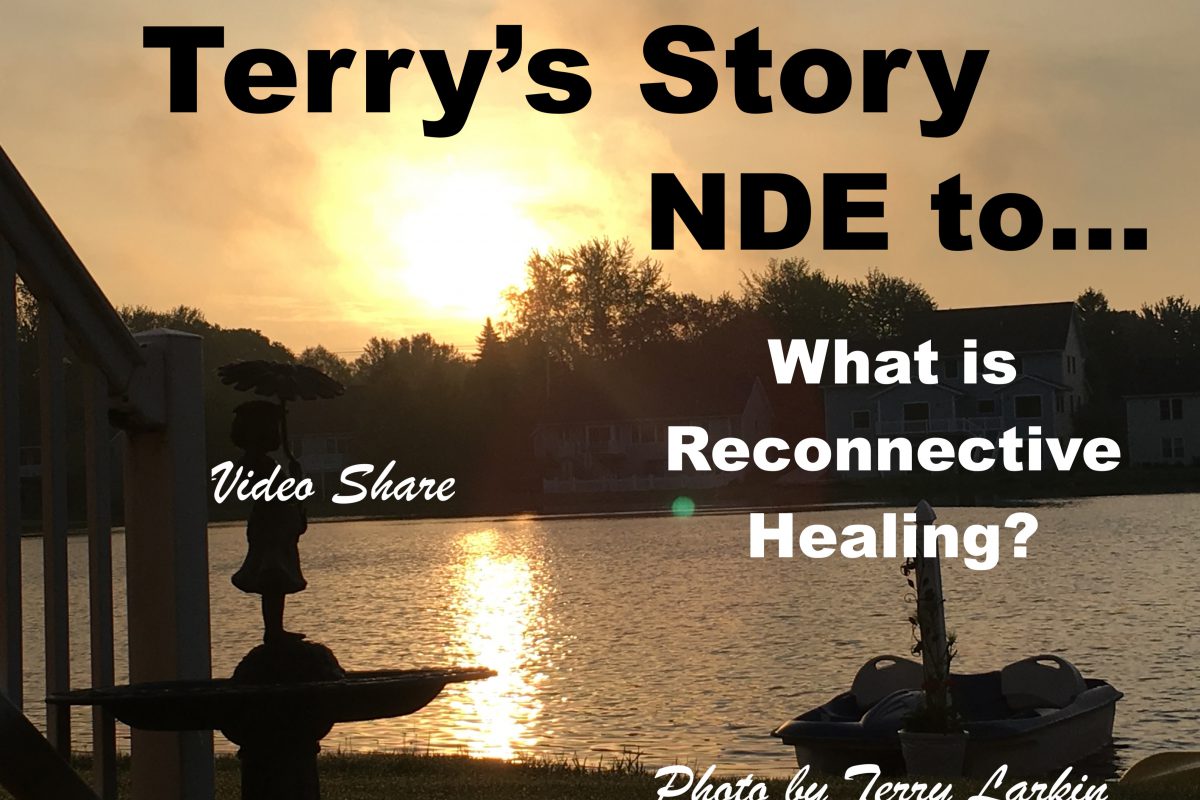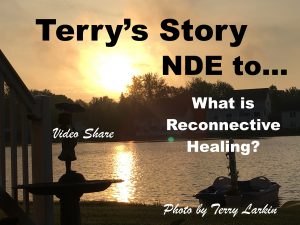 Good Morning Beautiful World!
Yes, that is you! You are part of our totally connected beautiful world. This is a new video and I hope you will learn MORE about Reconnective Healing and what it's all about! Today I wanted to share with you how my Near-Death Experience left me searching for years to understand healing! As all of you know in our book, The Light GAP: God's Amazing Presence…I shared not only the unbelievable NDE experience itself, but I shared many insights in the book.
"

Love is all there is

" were the first words I uttered in reliving my NDE. Today I know they are still the most important words…" ~Terry Larkin Pg. 79   
AND
"

We have the ability to heal ourselves

" turns out to be the most significant learning that I received…" ~Terry Larkin ~ Pg. 79
Marj and I  began writing this book in the year 2013 and it was published in 2016. I had not heard of Dr. Eric Pearl and Reconnective Healing until 2017! I had spoken at IANDS (International Association on Near Death Studies) in Chicago and I heard Dr. Eric Pearl was to speak on healing. I heard the name of his book…Heal Others, Heal Yourself and I just had to go! As you know from my book, I spent years searching for answers on healing. But I had never heard my same message, "We have the ability to heal ourselves"!

Enjoy the video I made recently that is now posted in a totally new Facebook Interactive site called Reconnective Life Community. It was launched by Dr. Eric Pearl through The Reconnection. I will share more about this community soon! But I humbly share my video with words of hope to people everywhere about why YOU have direct access to this ever expanding multidimensional field of energy! Click here to listen or click on the video below!
nbsp;