OPENING a New Year
I am OPENING THE gift…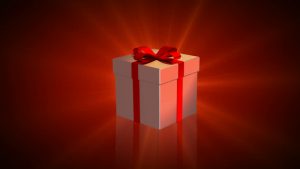 My mind takes me to excitement, wonder, and maybe even a little anxiety. There is only ONE box sitting unopened…waiting a full week after the gift of LOVE arrived on Christmas Day.
As I close my eyes I am imagining what this gift could hold and why did I wait a week to open it? My hands are savoring the beauty of the box untying each ribbon of peace, allowing my mind to wander into each of its corners and listen for sounds or sensations that might give me a clue. My body is totally present in the moment and my heart shares wisdom only LOVE can know. As I lifted that cover…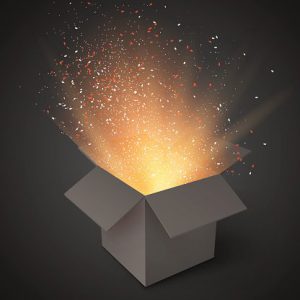 LIGHT exploded all around me as words seemed to emerge…
"Take that new step into the fabulous NEW YEAR!  Allow that inner light to shine in all it's glory, be ready to share and learn from every other Light Being! There's nothing to reach for, it's already there…simply accept the gift that is ready to share." ~ Terry…From Within
Just like opening a gift, there is always an unknown that emerges as we step into each moment of each and every day. The new year of 2022 is WIDE OPEN…ready for YOU and  I  to create! Yes, there are circumstances we cannot know and often cannot change. But we always have control over how we react.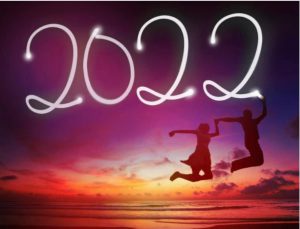 I know. Your ego mind is already whirling and I can hear voices already… "but I have this huge challenge!"  I am facing this and I'm facing that…and I KNOW they are REAL and VERY CHALLENGING in  your human life. This is not about minimizing…I have huge challenges as well.
It's about optimizing what IS, and knowing that in our soul essence we are PERFECT.  So, it's about how I can simply BE the best version of me in this human body. I can love and I can laugh.  I can enjoy each moment as I accept what IS as I watch for signs from my soul and the spirits around me offering the wisdom through love and the support I need.
We all have been busy absorbing thoughts about the start of a new year. Of course 2022 is full of the number twos and some of wonder if this might be a special year. Others say that thought is nonsense.  When you google 222…it talks of "GOOD THINGS to COME to those who strive for good things." It's a sign of positivity. Look it up…see what YOU think.  I do think we are already busy creating the first seven days of 2022. So for me,  creating positivity is AWESOME! I have been reaching for that LIGHT…I hope to share MORE of what I am experiencing in 2022!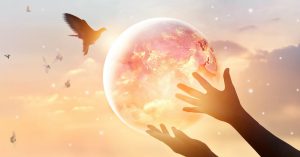 I have a poem that I loved because it really made me STOP, re-read, think and absorb the meaning. I do believe we are doing that with each decision we make in a day.
It's a beautiful poem shared from Jillian Kalish Fleer from the Reconnection…Written By Mary Anne Perrone
I hope the words help you plan for CREATING 2022 for yourself. I took a little license here by naming the poem. It had no title and for me…I needed the TITLE to help me CREATE…
NO LONGER WAITING
I am no longer waiting for a special occasion; I burn the best candles on ordinary days.
I am no longer waiting for the house to be clean; I fill it with people who understand that even dust is Sacred.
I am no longer waiting for everyone to understand me; It's just not their task.
I am no longer waiting for the perfect children; my children have their own names that burn as brightly as any star.
I am no longer waiting for the other shoe to drop; It already did, and I survived.
I am no longer waiting for the time to be right; the time is always now.
I am no longer waiting for the mate who will complete me; I am grateful to be so warmly, tenderly held.
I am no longer waiting for a quiet moment; my heart can be stilled whenever it is called.
I am no longer waiting for the world to be at peace; I unclench my grasp and breathe peace in and out.
I am no longer waiting to do something great; being awake to carry my grain of sand is enough.
I am no longer waiting to be recognized; I know that I dance in a holy circle.
I am no longer waiting for Forgiveness. I believe, I Believe.
Author : Mary Anne Perrone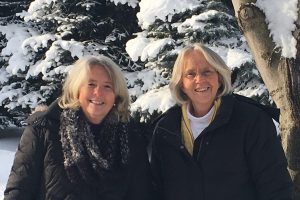 I AM…NO LONGER WAITING…Lots of LOVE  is already there.  But we also HOPE you will OPEN 2022 along with us as we LIVE this life in human form that is never easy!
~ LOVE…Terry & Marj